CEO & Principal
andrew aalders-dunthorne - ceo & principal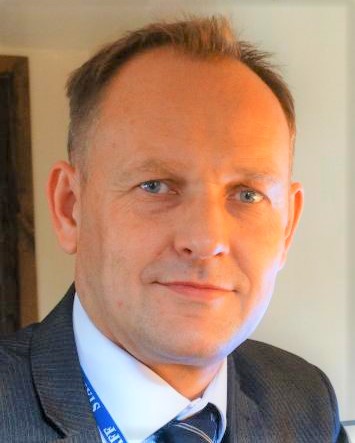 Andrew has been an educationalist since 1999, and established the Trust whilst Executive Headteacher of the Waveney Valley Partnership, for Suffolk County Council.
Previous appointments include Deputy Headteacher at Greenacre Primary School and Deputy Headteacher at Bignold Middle School, both maintained under Norfolk County Council.
Andrew gained the National Professional Qualification in Headship in 2010.
Andrew has achieved a strong track record of school improvement, supporting Greenacre Primary School and leading St Edmund's Primary School at Hoxne both out of 'Special Measures' to 'Good' schools. Delivering quality outcomes for pupils is Andrew's passion and as a former Suffolk Local Authority Challenge Partner, had been deployed to several schools to support the existing school leadership.
School to School support and partnership working is fundamental to Andrew's ethos, having previously headed a group of six rural primary schools in Suffolk, as a Family of Schools, where best practice, resources and headteacher support was shared; monitoring, mentoring and moderating forming the backbone of our collaborative work.
Prior to teaching, Andrew worked for a bio-medical research organisation as a Staff Cytogeneticist, trained in environmental sciences and gained a BSc(Hons) in Environmental Biology. During this period Andrew also served with Territorial Army & Volunteer Reserve as a Commissioned Officer and has a background in local government, sitting on Norwich City Council for 12 years as an elected Member and served four years as the Cabinet Member for Public and Support Services.
Drawing on these vast experiences and training, Andrew was awarded Fellowship in the Institute of Leadership and Management in 2011. On the 1st November 2017, Andrew was appointed by the Regional Schools' Commissioner to sit on the Headteachers Board for the East of England and North East London area.
Andrew is a passionate believer in community involvement and engagement and has also worked as a Primary Headteacher on the UK Advisory Group for Youth Social Action Education. This work has overlapped with his main outside interest working as a volunteer within the Scout Association, as Group Scout Leader/Trustee, District Training Advisor within the Southern Norfolk Scout District, heading up a Scout Group of around 150 members in the Waveney Valley area.
Married to Donna, they have two grown up sons and grandchildren, and all live locally within the Waveney Valley area. Rest and relaxation is important leisure time with gardening and keeping fit and being as active and outdoors as much as possible are their main pastimes, with their mantra - 'show us a mountain and we will climb it'!
Andrew can be contacted by email at: principal@consortiumacademy.org
business support
Andrew is supported by colleagues of the Central Team and can be contacted by email at:
businesssupport@consortiumacademy.org