Fab You Less Discount Card
Purchase a 25% Discount Card with FabYouLess, for 80% less than the Annual Membership for £12.00 (normally £59.99), or a 3month Membership for £3.75.

As a FabYouLess card holder you will enjoy 25% Discount at hair and beauty salons, spas and fitness venues all over the country. What's more, the card is unlimited, so you can book yourself in as many times as you like throughout your membership period - either 12, or 3 months.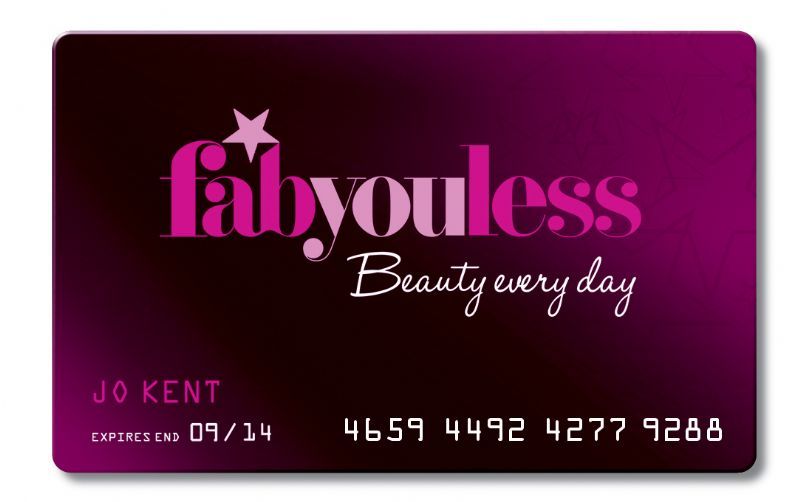 Visit the 'FabYouLess' Website
Double Click To Change The Link
On the website you can search by postcode or town for venues that accept the FabYouLess card. Helpfully, the locations are all shown on a map, so you can see at a glance where they are. You can then filter the results to what sort of product or service you're looking for.
There are currently over 2500 salons, spas, gyms, centres and health clubs around England, Wales, Scotland and Northern Ireland who are part of the Fabyouless revolution, with more locations and suppliers being added all the time. As well as independent salons, there are top brand names including Champneys, Tanning Shop and RUSH Hair & Beauty.