Learning Pi

As you are aware Learning Pi has been steadily deploying across the Trust's schools, with only a small number of schools yet to go live. Whilst we are all excited to see the platform working as a source of engagement for pupils and parents, we are also keen for the key concepts to be deliberately embedded in classroom practice and for the Trust's Drivers to be visible in all schools.
The Trust's Drivers state our core commitment to pupils. Along with Academic Progress, we are committed to pupils being supported to develop their learning character as well as a real engagement in and responsibility for our local, national and international communities.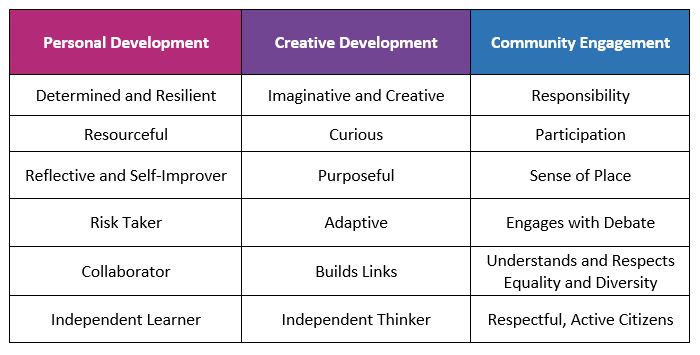 During visits to schools across the Trust I have seen some great examples of pupils and teachers embedding the Drivers into learning. Pupils have described to me how they are working 'collaboratively', they have also been able to identify how and when others are using this characteristic – a more nuanced skill. Pupils have told me about taking Risks when working with new materials in art and how they had to be Determined and Resilient when things weren't going to plan. I have seen many examples of teachers seamlessly embedding personal and creative thinking skills into their lessons encouraging pupils, for example, to be Resourceful and Independent when thinking about problem solving. More than just encouraging pupils they have been modelling, providing examples and allowing pupils time to process these concepts.

Rendlesham have embedded the Drivers in to the heart of their curriculum and pupils are fluently using the vocabulary to evaluate their experiences and progress.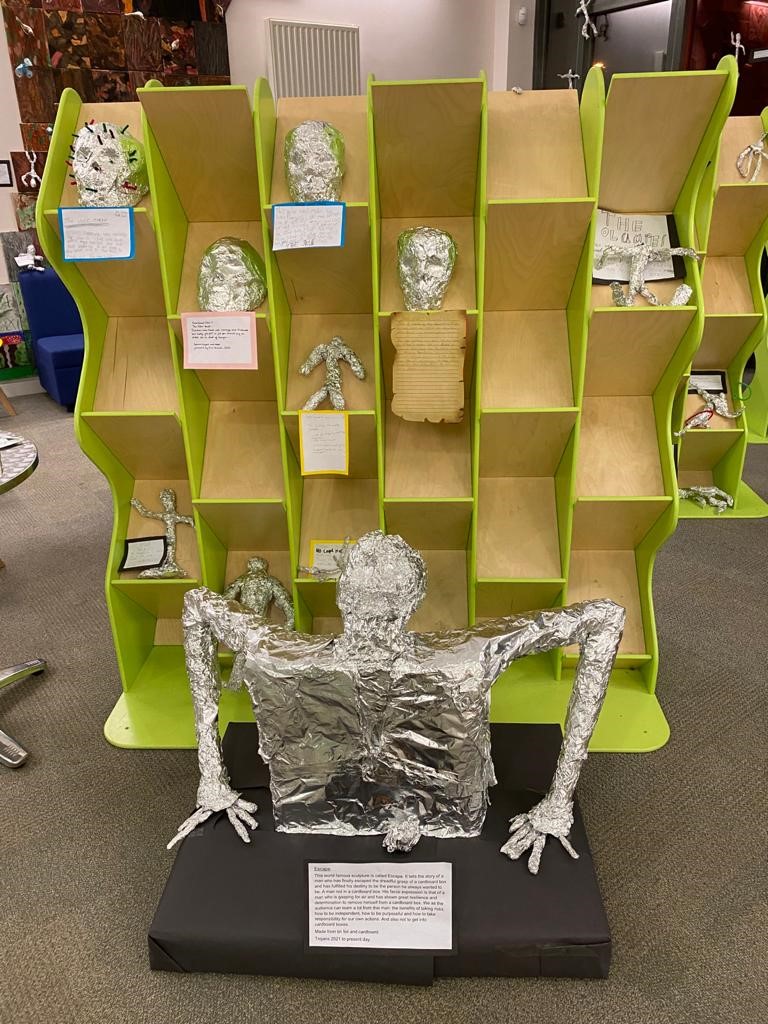 Whole class sculpture 'Escape'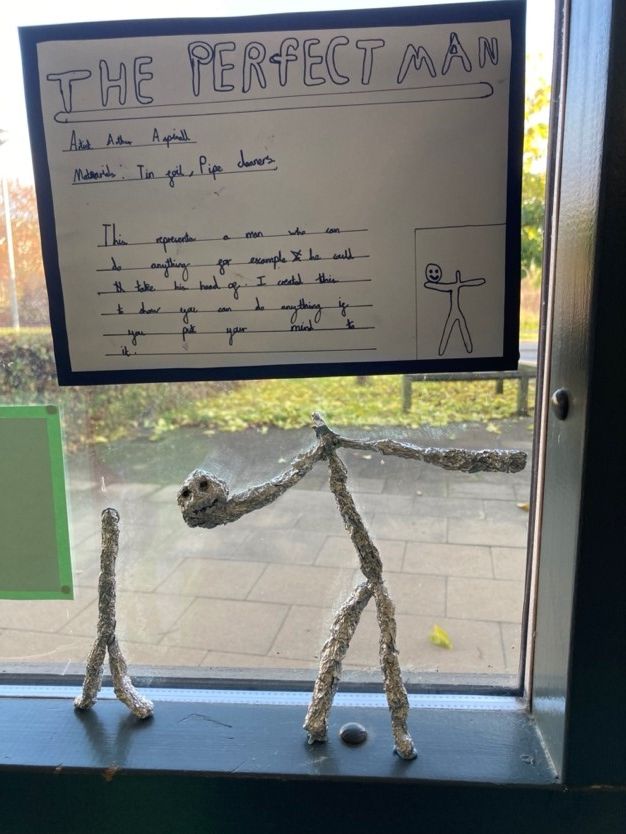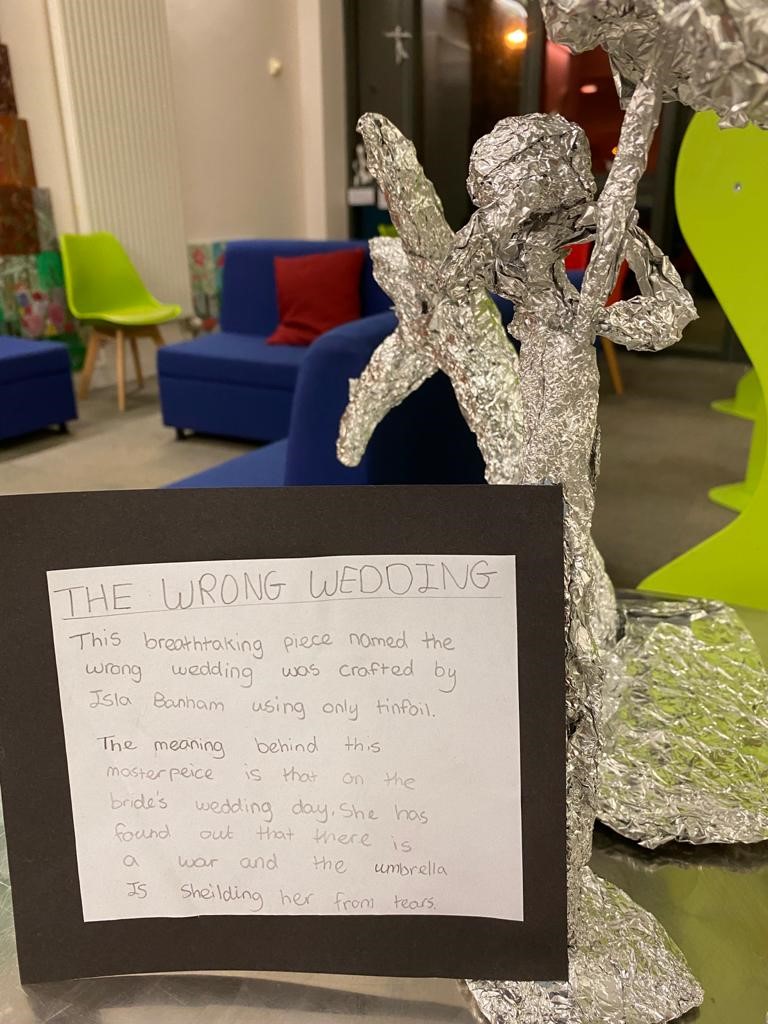 Pupil's art work considering the human form and whether it always has to be realistic. Pupils looked at other artist's sculptures, designed theirs and practised techniques, before refining their final design and creating a piece for their exhibition. Pupils have described their work and what it means or how it is hoped the viewer will feel.
The focus on The Drivers is embedded through displays throughout the school.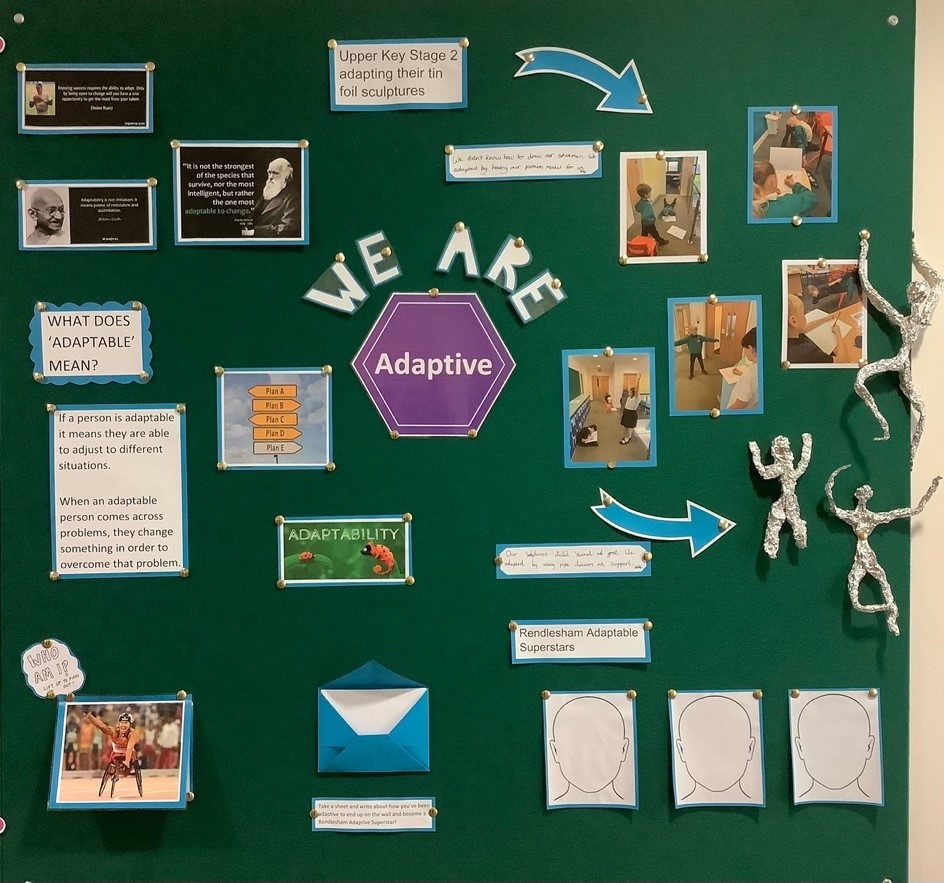 Through this consistent focus on The Drivers, the children refer to them as the hexagons, pupils are demonstrating a quality and depth of writing across the curriculum.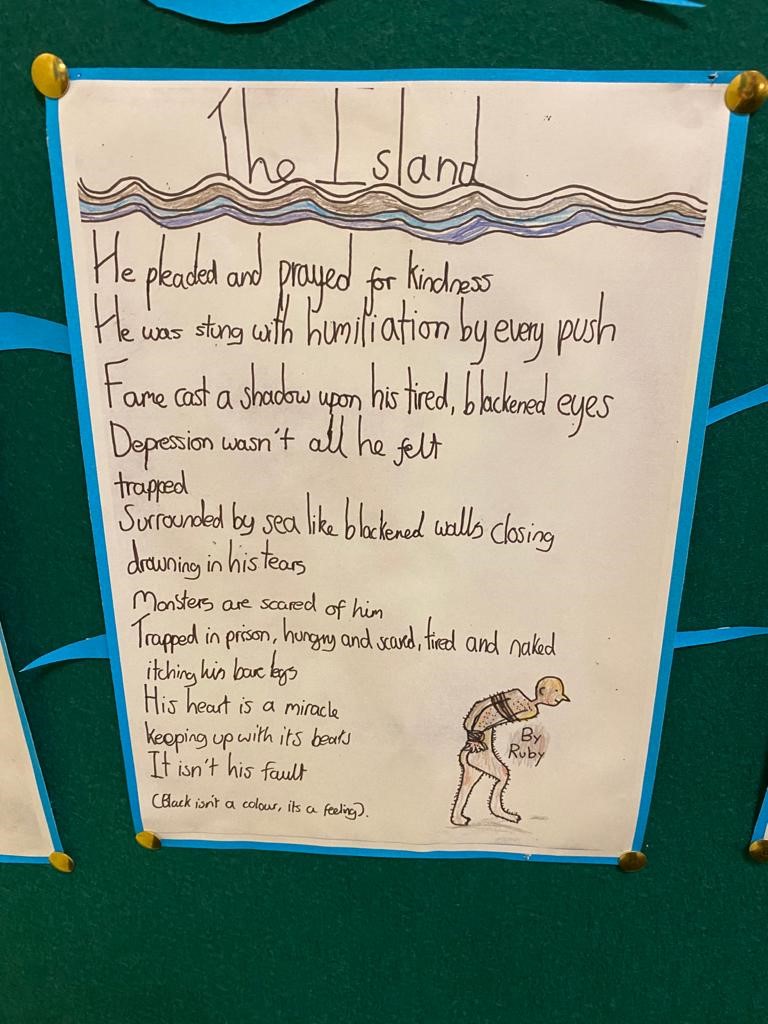 Poetry inspired by The Unfortunate Plight of the 'Man'