Member & Trustee Attendance, Particulars & Pecuniary Interests
In addition to the Locality Committees of our Schools, The Board of Trustees includes three Committees:
Education & Learning

Finance & Resources

Audit & Risk
Trustees are automatically appointed to all committees. Please find below the Particulars, Attendance and Pecuniary Interests of each Member and Trustee.
transparency in business statement
The Trustees and Staff of the Consortium Trust are committed to an open and transparent business model of decision making and information disclosure. To achieve this, the Trust complies fully with the Academies Financial Handbook and is a not for profit organisation.
The Trust receives public monies from the Government and Department for Education (DfE) and Education Skills Funding Agency (ESFA) via a national and/or County determined formula for mainstream academies using pupil-led factors such as basic entitlement, deprivation, prior attainment, mobility and English as an Additional Language (EAL), combined with factors based on the institution, such as a lump sum for premises costs, split site funding or a sparsity factor for small rural academies.
The ESFA uses the local funding model to calculate allocations for academies and free schools. This revenue funding, apportioned from the Pupil Census, is ring fenced for the sole benefit and management of the school that the income has been derived from.
Additional government and DfE funding which is apportioned from the pupil census is ring fenced for the sole benefit and management of the school that the income has been derived from. This funding includes but is not restricted to: early years and nursery funding,
special educational needs

high tariff needs

looked after children

service personnel children

pupil premium children

Universal infant free school meals

PE and Sports Funding

Healthy Pupils grants
The Trust may seek additional funding from other education services, departments and agencies such as Growth and Development Funds, Regional Academy Grants, The Teaching School Alliance and Capital Improvement Funds as they become available. This income is used to support the Trust in maintaining, developing and extending buildings, materials and resources (physical, technological, human and fixed), in order to support and expand the Trust's primary objectives as laid out in the Articles of Association.
The Trust's governance, leadership structure, policies, decision making, operations and actions are observable by employees, stakeholders and the general public. Non confidential minutes are available on request and minutes of the Annual General Meeting are published on the website.
The Trust does not exist for making any profit from it's existence, or for the gain of individuals employed by or associated with the Trust i.e. our staff, Trustees, Members or Local Governors. All employees and those in Governance positions complete and file comprehensive pecuniary and other interest declarations and declarations are made at the beginning of all meetings in respect to any pertinent interest relating to items on the agenda.
The Conflict of Interest Policy determines how this recorded and dealt within the Trust. The Trustees are clear in that NO TRUSTEE WILL BENEFIT FINANCIALLY FROM THEIR ASSOCIATION WITH THE TRUST. The only exception being the CEO/Principal who has an ex-officio role on the Trust Board.
The Trustees believe that by having a clearly articulated and implemented policy of no related party transactions enables them to be secure in ensuring that there is no influence in decision making; either perceived or actual. The Governance Allowances/Expenses policy determines how legitimate claims for expenses resulting from Trust business can be reimbursed.
Principles of Public Purse: The Trust holds its responsibility of public purse to the highest moral standards and in accordance with the 7 (Nolan) Principles of Public Life:
Selflessness – Holders of public office should act solely in terms of the public interest. They should not do so in order to gain financial or other benefits for themselves, their family or their friends.

Integrity – Holders of public office should not place themselves under any financial or other obligation to outside individuals or organisations that might seek to influence them in the performance of their official duties.

Objectivity – In carrying out public business, including making public appointments, awarding contracts, or recommending individuals for rewards and benefits, holders of public office should make choices on merit.

Accountability – Holders of public office are accountable for their decisions and actions to the public and must submit themselves to whatever scrutiny is appropriate to their office.

Openness – Holders of public office should be as open as possible about all the decisions and actions they take. They should give reasons for their decisions and restrict information only when the wider public interest clearly demands.

Honesty – Holders of public office have a duty to declare any private interests relating to their public duties and to take steps to resolve any conflicts arising in a way that protects the public interest.

Leadership – Holders of public office should promote and support these principles by leadership and example.
The Trust may seek additional funding from the acquisition of grants and donations from external private and public organisations, companies and state franchised national lottery grants. Any secured funding will be reported appropriately and used only for the purposes of the grant application criteria. All additional external funding will be sought and used in line with the Trust's Articles of Association and will not be for the profit of any individual, staff member or person association in a governance role.
The Trust, as part of its service level agreement with academy schools, the school to school support and educational delivery opportunities and non teaching support provision, offers a number of services to Trust schools which operate on a 'not for profit' basis. The Trust offers these services to schools who are not currently within the Trust. These may show differential pricing levels to accommodate for additional administration costs involved in servicing non Trust schools.
The Trust does not own any fixed assets. The Trust Central Office and schools are on lease arrangements and are not directly owned by the Trust. The Trust has no right of disposal or sale of any leased assets including buildings or land.
Staff are appointed to the Trust and our schools after a careful review based on establishment need and following a robust recruitment process. The salaries of the Trust's principal, executive leadership team, academy heads, senior teachers, teachers and support staff are tightly benchmarked against national and regional pay scales and take into consideration the School Teachers Review Board and Unions.
In line with the Trust's Scheme of Delegation, any pecuniary interest in connection with the engagement of any services of a contractor should be declared before any tender process commences. Contractors are engaged only following a full tender process, ensuring that free and fair competition is upheld.
The Academies Financial Handbook details the process for approval and reporting of any related party transactions. The Trust is compliant with the Academies Financial Handbook. The Trustees have determined that there will be no related party transactions approved and therefore there is clarity that no Trustee or Local Governor (except those in ex officio roles or elected through their staff position) will benefit financially from their association with the Trust. The Trust has no controlling entity or reporting entity, nor any related party transactions or arrangements. Any related party transactions relating to staff are disclosed on a Business & Pecuniary Interest Declaration and at the beginning of a meeting where Agenda items may relate to a third party transaction.
Most schools will have it's own fund raising community through a Parent Teacher and Friends Association or similar voluntary group. These organisations are independent of the school with a constitution to raised funds for the purpose and benefit of the school and it's pupils. These funds are not held within school funds or bank balances and it is the responsibility of the PTA to adhere to Charity Commission regulation in its own right.
The Trust's accounts are compliant with the Academies Financial Handbook and are independently audited by Chartered Accountant. Accounts are filed and published in line with current regulation.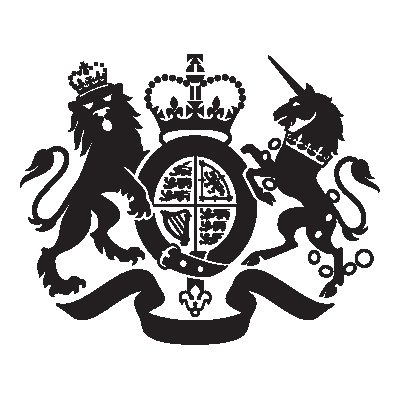 Visit our Accounts, Companies House & Data Protection
Double Click To Change The Link