Members
The Members of a Trust are in a position of oversight. Their objective is to appoint Trustees who will ensure that the Trust's vision and ethos are upheld throughout all activities and developments. From a legal perspective, Members are signatories to the Memorandum of Association and for agreeing the Trust's Articles of Association. The Trust can appoint a maximum of 5 Members.
The Consortium Trust is in a position of having Members who have strong connections to the founding schools and are people who have been instrumental in setting the vision and ethos of the Trust. The initial appointments were made following scrutiny and approval from the Regional Schools Commissioner and the biographies of our current Member's can be found below:
david holland - chair of members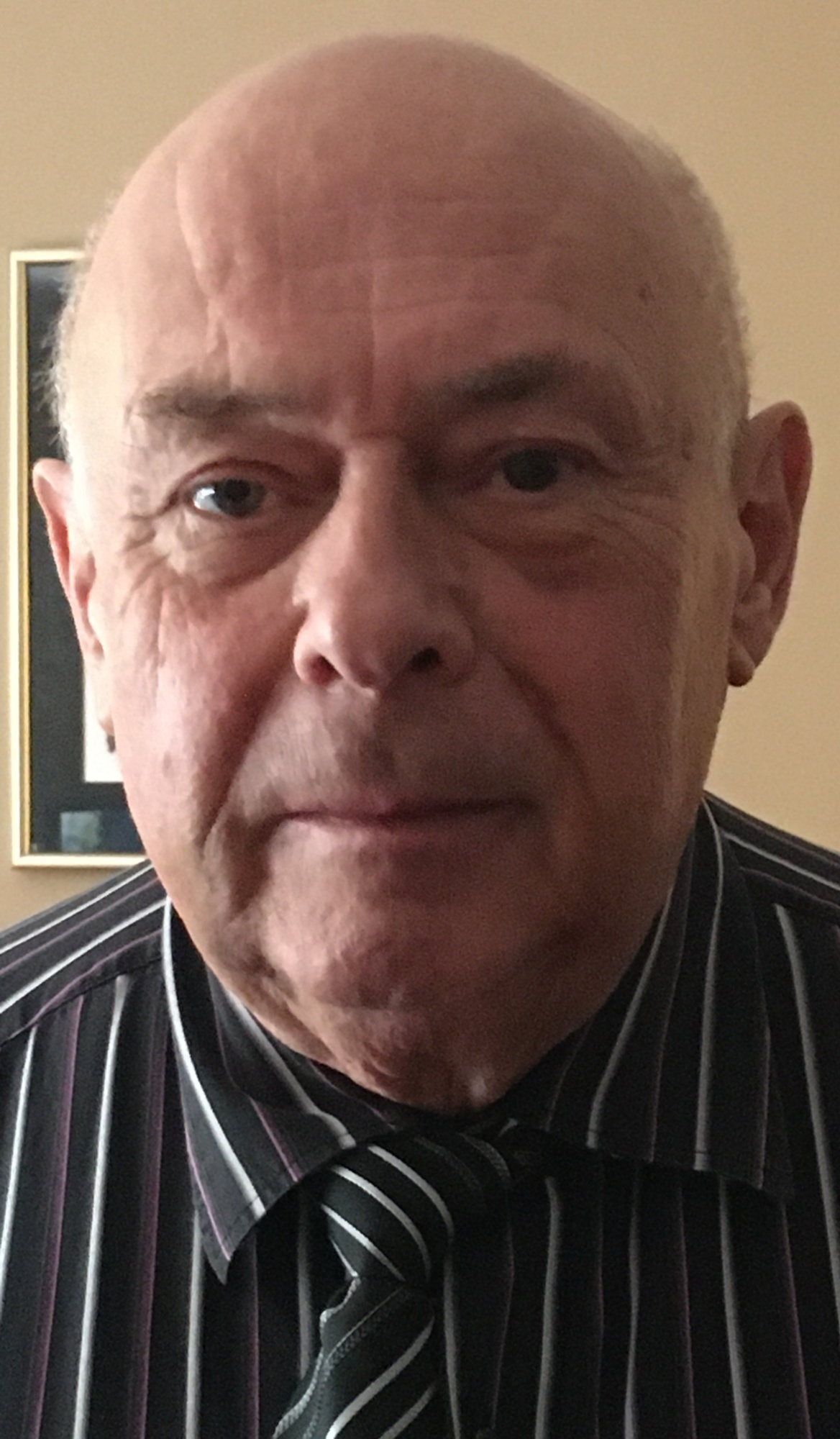 David's professional experience commenced from a financial discipline, with a combination of 50 years of commercial and 3rd sector activities at a senior management (usually main Board) level, including Group CEO, Group Chair of Trustees and latterly, Non-Executive Director predominantly in the Graphic Arts, Media, Environmental and Asset Management spheres.
This included hands-on experience in all continents of the world and considerable interface with various UK governments. My 3rd sector activities have been predominantly in the vocational and primary educational spheres for some 20 years.

I now only undertake pro-bono activities and am currently Chair of Governors of a large REAch 2 school in Lowestoft, following a 3-year period as a Non-Executive Director of their East Anglia Board, where I chaired at one time or another, Finance, Education and Human Resources committees. This Board structure has subsequently been abandoned being replaced by a more locally focused reorganisation.
David can be contacted at: d.holland@consortiumacademy.org
dawn carman-jones - member

Founder and Director of Mercatus Marketing Ltd
Following a 6 year period of marketing management positions in Further Education Colleges in Norfolk, Dawn set up Mercatus Marketing in 2000 to provide business development, research and impact evaluation, and event management in the wider education environment and SME businesses within East Anglia.
During this time Dawn chaired the Ipswich and Suffolk Small Business Association; held the positions of Education and PR Officer for the Suffolk Branch of the Institute of Directors; been a Judge, Organiser and Compare for the East of England Business Woman of the Year Awards; and the Conference Organiser for the Chartered Institute of Marketing (East of England).
Dawn was a driving force in the research and modelling of the MAT structure and worked closely with Andrew Aalders-Dunthorne to ensure that there was a clear, viable and sustainable model tabled. Her interest in pursuing the concept of responsible delegation within the MAT model comes from her determination that small schools play a vital part of community life and as such, should retain control over their futures.
Since 2013, Dawn has combined her business and consultancy experiences with her governance knowledge and has been deployed by Suffolk County Council to support governing bodies. In this capacity, she has sat on Interim Executive Boards, been appointed as Chair of Governors, Associate Governor, Additional Governor and Governor Advisor, as well as providing mentoring support for new Chairs of Governors. Dawn is regularly requested to sit on Hearing and Appeals panels as an independent experienced governor. In a wider context, she sits on Admissions Appeal panels and carries out Independent Investigations commissioned by schools and local authorities.
Further experience and knowledge has been gained through her governance clerking and tutoring roles in Norfolk and Suffolk and Dawn has written course materials to support governor training. This is further extended as she is regularly commissioned to carry out External Reviews of Governance in schools of concern, or as a direct result of OFSTED Inspections.
Dawn has completed the Eastern Leadership College course 'Leadership Development Programme' and has completed the Level 3 Award in Education and Training and First Aid Instructor Qualifications, allowing her to develop and deliver her own core package of education and training provision.
Dawn can be contacted at: chair@consortiumacademy.org
alan williams - member

Alan has worked in education for over 38 years, teaching children in a variety of schools in Birmingham, Worcestershire, Germany, Norfolk and Suffolk, and adults at GCSE mathematics evening classes in Germany. Currently, he works as Interim Executive Principal at Dell and Elm Tree Primary School in Lowestoft.
Before taking the Interim Executive Principal role at Lowestoft's Dell and Elm Tree primary schools, Alan was Head Teacher at Glebeland Primary School, near Beccles. Glebeland developed from an extremely vulnerable institution, having gone through a period of immense turmoil, to one which is considered to be very successful and popular, with increasing numbers of children on roll.
As a small local primary school at the heart of the community, it's successes included the awarding of the Artsmark, Healthy Schools and International awards. Alan has strong links with schools in Africa and several European countries, exposing Glebeland's pupils to cultural understanding of, and joint working with, there peers in other places.
Alan also jointly held the title of 'Cluster Lead' for the thirteen schools in Norfolk's London Cluster, facilitating joint working between, and offering support to, colleagues in these establishments. In addition, Alan is one of Norfolk's System Leaders - schools working together for the mutual benefit of pupils and staff members, is one of his passions.
Alan is currently leading an international research project about schools' learning environments, initially involving nine Norfolk school leaders, with a focus on the Flanders area of Belgium, the Trondheim region in Norway and Norfolk. As part of this, twelve Belgian headteachers visited Consortium's Glebeland Primary in September 2017.
Alan's interests include travelling, both to places within the United Kingdom and beyond. He is treasurer and membership secretary of ESTA (East Suffolk Travellers' Association), the local public transport lobby and promotion organisation, a one time member of the TUCC (Transport Users Consultative Committee) for Western England and, until recently Haddiscoe's station adopter under the Greater Anglia station adoption scheme. Alan is also a trustee and the treasurer of a local charity, which supports the education of children at a school in the Democratic Republic of Congo, and is treasurer of the local Raveningham Community Magazine.
Raised in a village post office and stores, at the heart of the community, Alan is passionate about the place of local schools and other facilities within such communities and carries this vision through his passion for education, particularly in schools such as those in The Consortium Trust.
Alan can be contacted at: a.williams@consortiumacademy.org
damian wraight - member

Senior Project/Contract Manager for United Technologies (Otis UK division)
Following 22 years' service as a UK Armed Forces Royal Electrical & Mechanical Engineer, Damian has been the Senior Project and Contracts Manager for United Technologies (Otis UK division), for the past 25 years. In this role, Damian is responsible for profit & loss in over 11 counties throughout the East & South of the UK, including ground operations, financial control, debt recovery and personnel for there Elevator New Equipment department, with a budget of £5m.
Damian has a wealth of knowledge and understanding of construction business sector operations at a multi-million pound level. Damian was previously a school governor at Mendham Primary School and latterly at the newly formed Waveney Valley Partnership Federation for around 7 years. During this time he had many roles including Chair of the Finance Committee, Chair of the Quality of Teaching, and Staff Committee.
Damian can be contacted at: d.wraight@consortiumacademy.org