News from around our schools
BARNBY NORTH COVE
It has been a fantastic Autumn term with our new curriculum, global citizenship themes and core values becoming embedded into our everyday school life.
Our core value of 'community' was accelerated by the amazing work Karen Sharman and Pupil Parliament put into fundraising for a defibrillator to be installed at the front of our school. The amount of planning and organising that went into this project saw Mrs Sharman carrying out lots of tasks in her own time including sharing the project with the local newspaper. We are so proud to show our new defibrillator and support our local community!
---
Miss Youngson has strived for 'excellence' in the teaching of
phonics this term. She is now part of our 'phonics champions' group and her input has been invaluable. Over this term Charlotte Youngson has delivered daily phonics lessons, updated resources and is now working collaboratively to complete an early reading booklet and deliver staff CPD.
This term we have welcomed Joanne Barber to our Borders
team. Joanne brings with her a vast experience of working with KS3/4 children, running interventions and sharing her passion for English literature. Joanne works as a TA/HLTA across all classes and I have been impressed with how quickly she has adapted to working with much younger children. Joanne has settled quickly into Barnby and always brings with her lots of positivity and enthusiasm.
GLEBELAND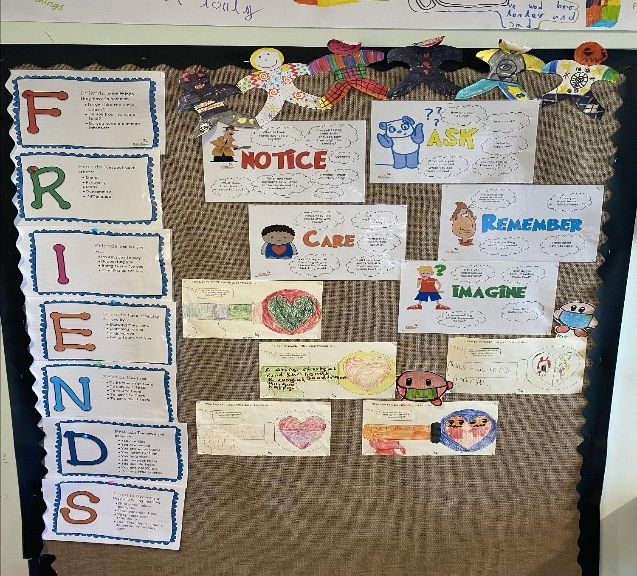 We are very proud of the new FRIENDS groups, facilitated by Ms Danks. Supporting pupils to develop their social and emotional awareness, learning strategies to build positive friendships whilst also identifying how they can support others to do the same. Pupils have shown great kindness to each other and this is evident in their behaviours within the class and around the school.
---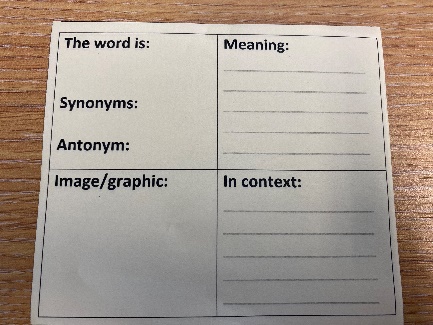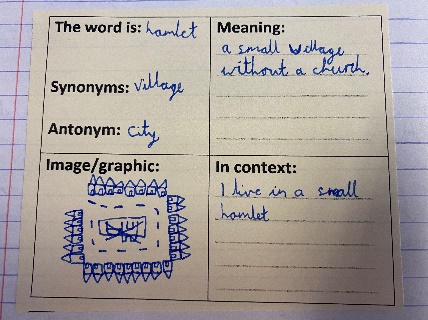 Mrs Wallace has developed a vocab grid which Red Kite class have been using effectively to develop their understanding of new words, using them successfully within the context of their writing.
Borders working party have developed, delivered and supported staff to teach lessons enabling pupils to plan and create their first Double Page Spreads. All pupils have their own 'WOW' books within which they have created the spread. The pupils planned a draft copy before considering the edits required and adapted to produce fabulous responses to the 'Big Question'.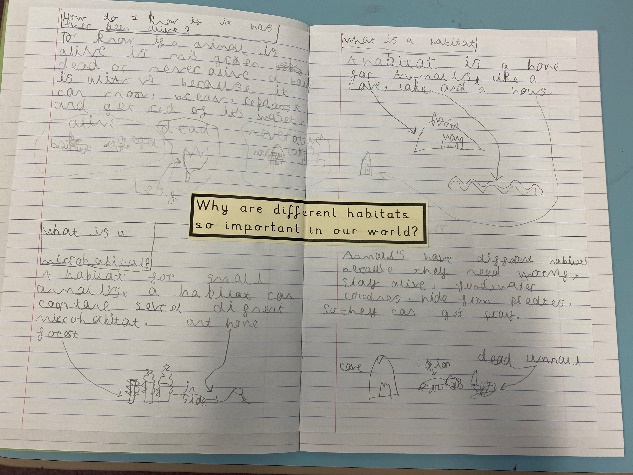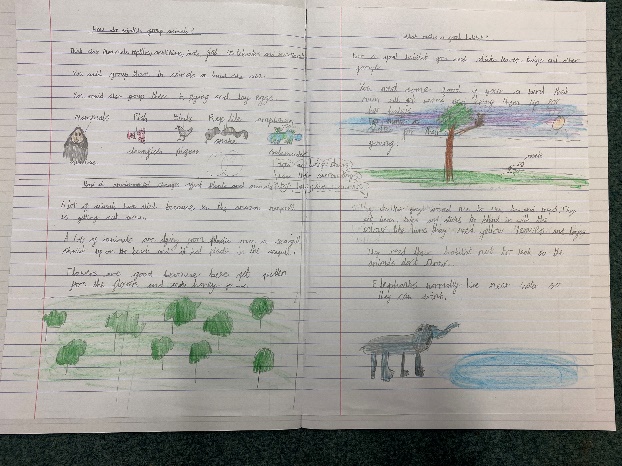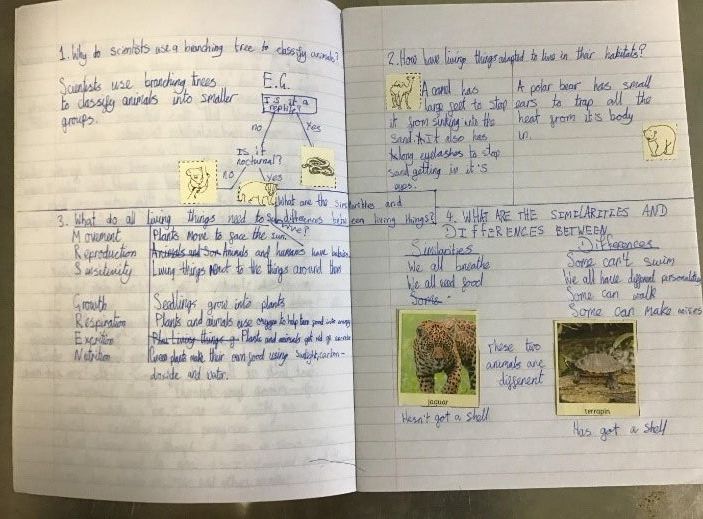 GREENFIELDS
At Greenfields it has been a busy Autumn term with lots of staff changes.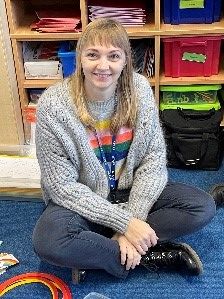 We would like to introduce our ECT's to you all. Annie Richardson has joined the team at Helmingham and teaches our KS1 class. She is really enjoying being part of our small team and has led a Lego enrichment activity with enthusiasm. Annie lives with her family in Felixstowe and is enjoying spotting all the wildlife on her route to school. She is most looking forward to spotting a fox.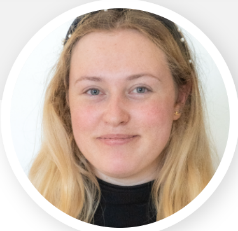 At Henley, we welcome Beth Bramhill. Beth has also taken on a KS1 position and again has quickly settled in to being part of our team. She is very creative and leads an art/ craft enrichment activity. As well as starting a new job, she has also recently moved house so everything has been very busy for her!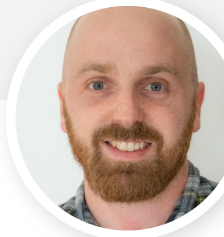 Chris Hempenstall has also joined our Greenfields team. He has a few years experience in schools and has a keen interest in all things theatrical. He has taken up the mantle of Literacy Lead for our schools and is already imparting his pearls of wisdom to support our English curriculum. Again, he made the move to a new job at the same time as house hunting, joining us in Suffolk from Kent. He is full of enthusiasm and is another welcome addition to our team.
---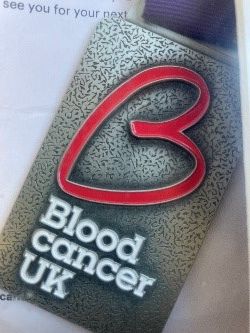 In this issue of Horizons we are also celebrating the successes of Bev Jarvis one of our teaching assistants- not only has she been a huge support for the children, she has also completed a personal challenge in June by taking part in the Jog 30 challenge raising an incredi ble amount of Money for the Blood Cancer UK charity.
---
Roar for Children in Need!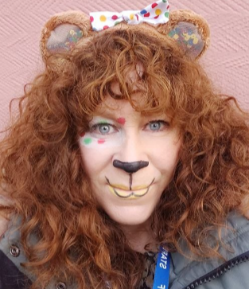 On Friday, Miss Jarvis took the school assembly solo, for the first time. She used British Sign Language to say "Good morning, welcome everyone. My name is Bev, I am excited and happy to be here in our nursery, preschool and primary school together with you today". She taught the children how to sing "Sing a rainbow" using BSL too. Afterwards she said the following……"How I held back my tears I will never know as their gorgeous faces, voices and signing hands filled the school with love that simply overwhelmed me with pride and just took my breath away!"
Thank you Miss Jarvis!
---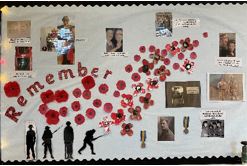 For remembrance this year, the children and staff at Greenfields observed the 2 minutes silence to remember those who have fought for our country. The children at Helmingham remembered those that have served and/or are serving, creating a display of poppies and photographs of people in their families. They looked at medals won by grandparents and family members to help them understand what remembrance is all about.
KIRKLEY NURSERY & EARLY YEARS CENTRE OF EXCELLENCE
Staff at Kirkley Nursery recently learnt about the Talk for Writing strategy. Lauren Wyatt, our pre-school Room Lead, supported the other practitioners to choose core texts for each room's long term plan, ensuring the level of book was suitable to include a slight challenge, in order to develop children's vocabulary.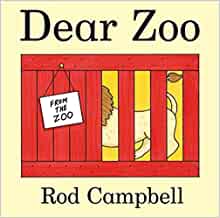 This term the Squirrel children (2 - 3 years old) have been exploring the story 'Dear Zoo'. They have created their own story map and engaged in lots of different activities linked to the animal theme.
The Squirrel children read the story every group time to build up knowledge of the book and investigate the animals mentioned inside. The children are now able to confidently recite the book word for word. The story map was created for the children to follow the story using symbols and pictures. This supports the children learn to retell a story and then eventually go on to create their own.
MENDHAM
At WVPS we have now elected our school council and have honored some of our Year 5 and 6 pupils with key roles of responsibility. A new role for the children at Mendham is the Anti-bullying Ambassador. This pupil is going to work with buddies form each class to encourage pupils in our school to speak up if they are unhappy or feeling unsafe. This pupil will also work to develop child friendly posters to make pupils aware of safeguarding procedures.
The children have also played a key part in helping the village to commemorate remembrance Sunday- a wreath was laid on the 11th of November at the Village pill box (in the church yard) and the school's head boy and girl attended the Sunday remembrance service on behalf of the pupils and staff.
Staff at Mendham are very lucky to now have their own dedicated CPD library and area within the staff room, to keep their knowledge up to date with a range of literature from Guy Claxton to Alistair Bryce-Clegg. Nicola Jones worked tirelessly in the summer to develop a little pocket in the staffroom to enable her colleagues to continue to develop their knowledge and expertise.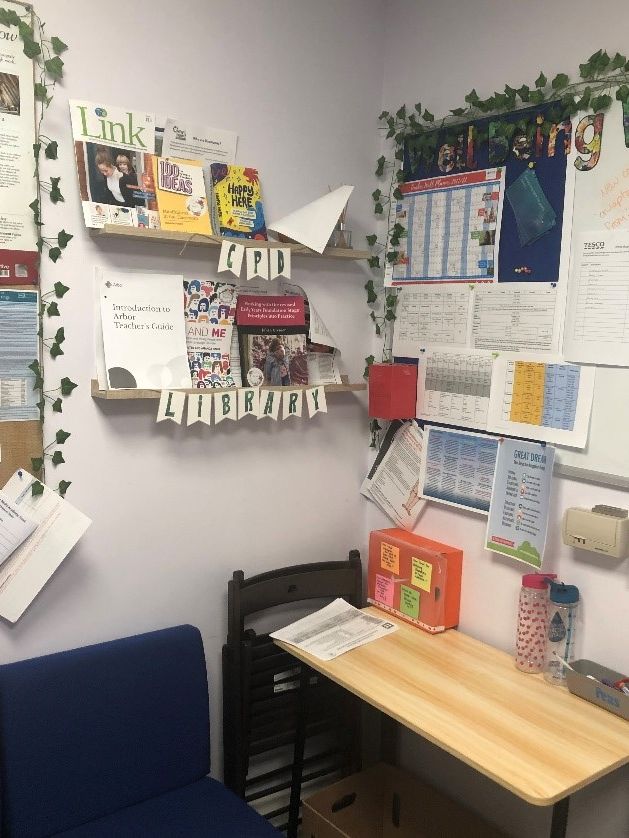 st edmund's
The second half term is always a busy period in our school. The children have come back ready and raring to go. The year 5's and 6's have been handed out their different roles and are working hard to come up with brilliant ideas for their committees. These committees range from eco warriors, where they are working hard to make our school as green as possible to road safety officers to playground buddies. The children enjoy the challenges these roles provide and really rise and strive to come up with ideas to improve our school.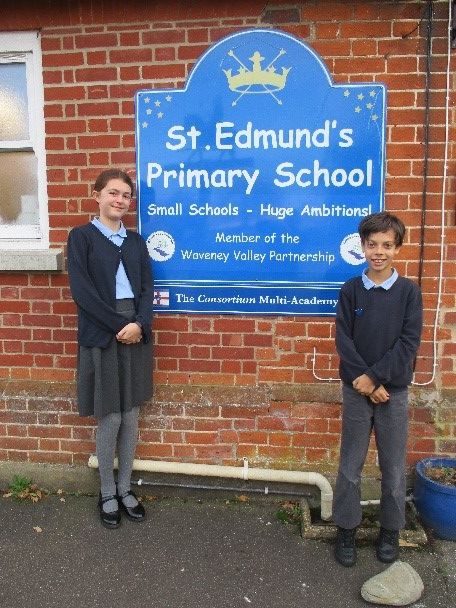 Mr Vink will be leaving St Edmund's at the end of this term and we wish him the very best as he moves on. Claire Tilley will now be the Assistant Academy Head for St Edmund's and Mr Phil Jones the year 5 and 6 class teacher.
I would like to congratulate Kayte Foster for her contribution to the Learning Pi Activity- which she submitted on the PD day in September. Kayte's activity was one of the chosen ones to receive a Guy Claxton book.
Barefoot Computing resources
Barefoot computing is an ideal free resource to help with CPD and teaching of computing in schools, they have recently updated their offer- please look at their website for more of what they can offer in terms or resources and CPD.
winterton
Running club
The children in the running club have been working extremely hard this half term. We have been looking at sprints, short distance and long distance running.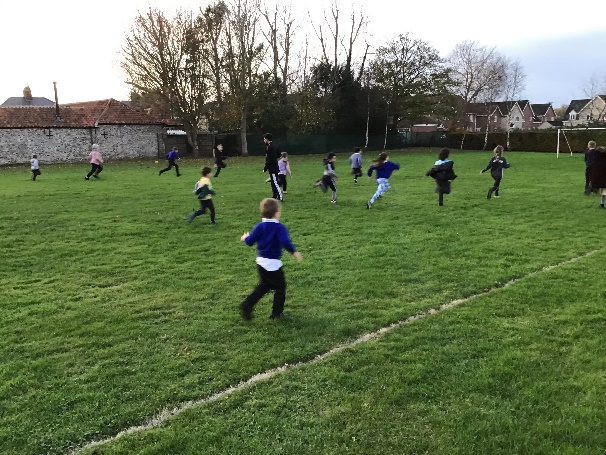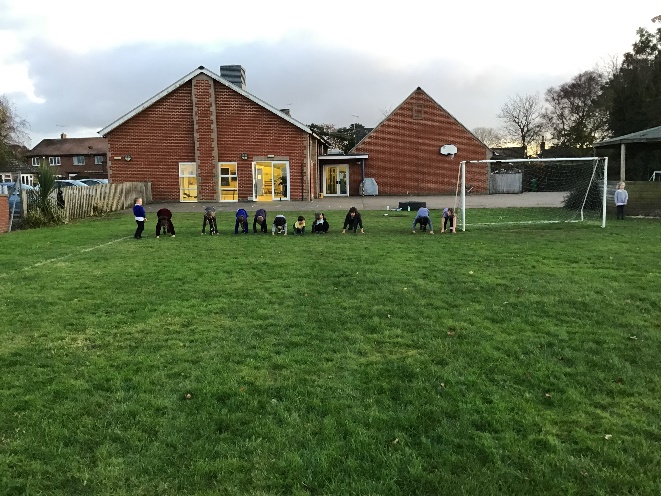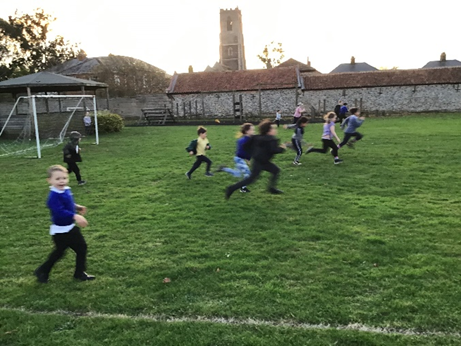 ---
Boogie bounce
Wow! How energetic, the children have been bouncing this half term. They have learnt how to bounce safely, played games and danced. The children really have had a fantastic time.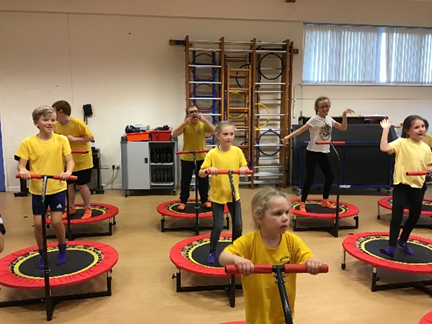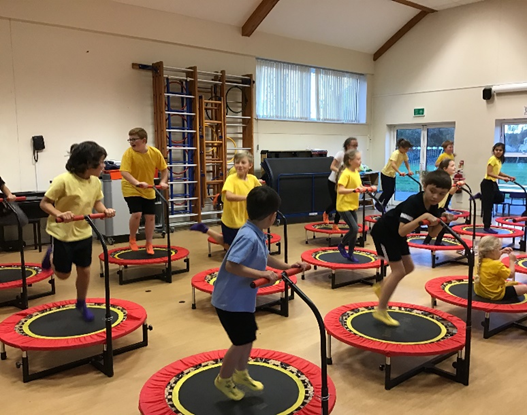 ---
Drama club
The children in the drama club have been bringing traditional tales to life. They have taken on the roles of individuals and retold a short scenario.
We have also used the book 'rumble in the jungle' to put together a short production with the children retelling the story. They also made the props to use.
---
DT club
The children have been practising some really important skills; using a hammer correctly, using sandpaper, organising the materials and most importantly patience they have made some fantastic wooden lanterns.
Arts and crafts club
In the arts and crafts club we have made firework pictures, created ornaments and decorations for our Christmas tree entry that will be displayed in the Great Yarmouth Minister until 20th December. The children have also made Christmas cards, photo frames, mini Christmas trees and loads of other Christmas bits.
---
Cluster sports
This half term the year 5/6 boys went to a football tournament hosted by Hemsby. There were 7 teams competing, the boys played their socks off and were a credit to the school. We won 1 game and drew 2. We finished 6th with a total of 5pts and 3 goals. Well done boys!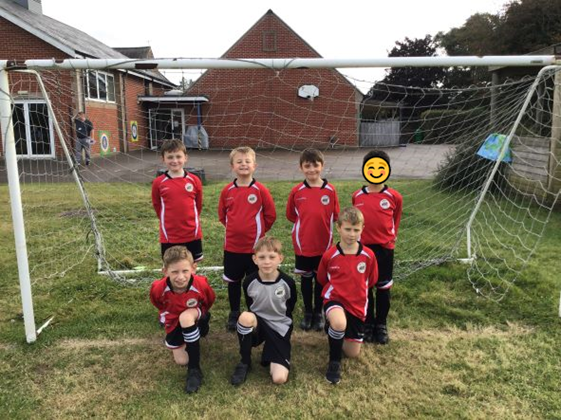 YOX vALLEY
Professional Development Day – 22.10.21 – YoxValley Hub
It is always very hard to have a PD day, I think, at the end of a half term or term when everybody is pretty much running on empty but coming together with the other schools in our Hub on the last Friday before half term in October, proved to create a new buzz and enthusiasm from within all our staff as we again visited the importance of what being a 'really' inclusive school looked like.
Laura Humphrey, from the Whole School Inclusion Team at Suffolk County Council, kicked started our morning promptly by introducing VRF's, Vital Relational Functions, which are tools used in Thrive to address a child's emotional state during a crisis. Laura spoke about the importance of building relationships with all our children, having in place a method of communicating with pupils that avoids conflict and promotes their wellbeing via positive interactions.
When a child is tiny the adult acts as a regulator for their emotions. If a hungry baby cries and grabs at you - an adult's natural response is to soothe and regulate the situation for the distressed infant. In the past, as recently as ten years ago, it was thought that if an important developmental stage, even this early infant stage, is not given the right stimulation there could be possible gaps or damage in neural pathways and the chance to fill the gap was not possible, so, if attachments were not in place in these early relationships there may be gaps in development which could cause many behavior problems and these could not be filled. There are many possibilities that could potentially damage these neural pathways.
We know now, that these damaged neural pathways can be filled and repaired or regrown by how we interact. A brain altered in a destructive way by trauma or neglect can also be altered in a reparative way. Exposing the person over and over again to developmentally appropriate experiences is the key.
The way we as professionals interact with all our children is fundamental to a successfully inclusive school. As a Hub we recognise that all our children come from very different backgrounds, all our children have had different pre-school experiences and all our children are completely unique.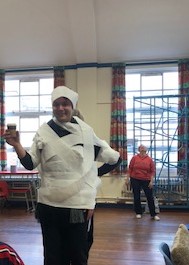 The day progressed on a slightly lighter note – Gemma Bucklee and Aimee Tilley delivered a session on how to engage with reluctant learners, which saw a very practical session on team building activities, and other ideas to help build positive relationships with individuals, groups and whole classes. I think we all had lots of fun, whilst actually learning and considering valuable steps for our own practice. Thank you to them both.