News from around our schools
glebeland
Enrichment is running strong at Glebeland with pupils having access to a range of opportunities to develop their creative, sporty, investigative or literary streak:
Amy Softly has been inspiring the next group of artists during Art enrichment with collage, sketching, and blending.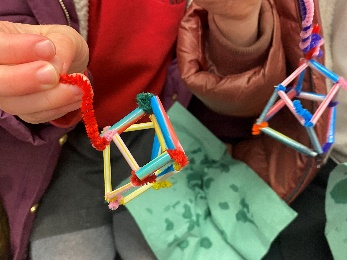 Emma Franklin is leading Times Table RockStars club for those who just can't get enough of challenging each other with times tables facts!
Sam Barnard has taken the STEM group on a journey through geometry and construction whilst making tensile bubble wands that produced cubed bubbles.
Claire Bettinson has continued to nurture the readers and next generation of authors during Book group, accessing a range of fiction and non-fiction books.
Lorraine Gibbs's Lego group have let their creativity soar as they build wilder and more complex structures.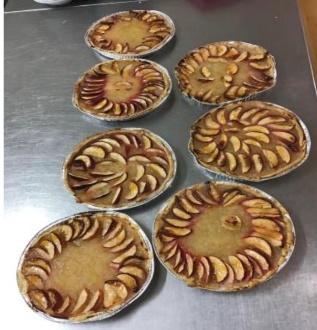 Our latest addition this term has come from Diane Ives who is leading the Cookery enrichment group to display their inner chefs in sweet treats. The pupils have learnt how to make shortcrust pastry, French apple flan and a lattice cherry pie, all from pure ingredients, delicious!
The cherry on the pie will come next week as we also add a sporting activity to our enrichment offer.
Our EYFS class is currently undergoing a transformation
We now have open shelves, instead of trays, which encourages the children o be more independent when selecting resources. We have also been lucky enough to get lots of new open ended resources, in contrast to plastic toys. Open ended resources (wooden blocks, corks, shells) encourage children to use their imagination, creativity and problem solving skills, meaning their play can be richer and more complex.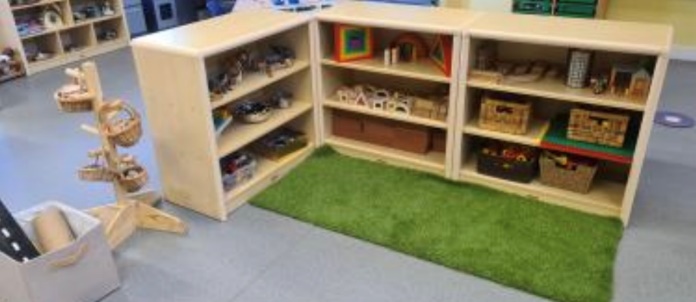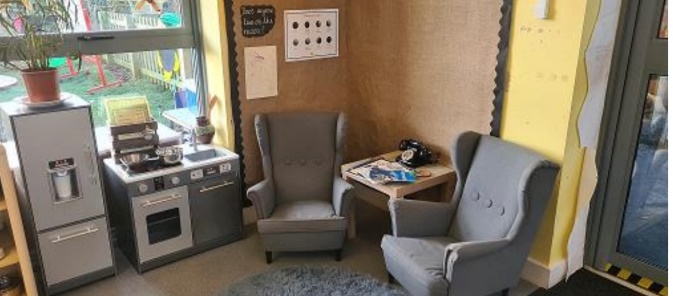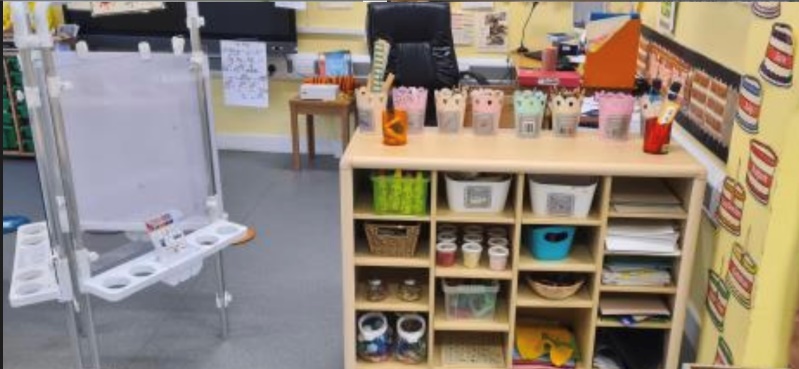 HENLEY
The U11 Basketball team travelled to Inspire Suffolk on 1st March to take part in the Suffolk School Games Competition for our area. The competition was organised into two leagues. The girls would play as a unit in the first half of a match and the boys would play the second half.
We were well prepared and excited to begin the first match against Halifax and won 4-1 which was a great start to the competition. We went on to win the next two matches against St Johns (3-1) and Colneis (9-0). We scored some super goals from a long distance and were quick to defend down the court. Henley faced Morland in the last match in the league which proved to be the toughest so far resulting in a 2-2 draw. We were delighted when we discovered we were the winners of league one and we would face St Matthews, the winners of league two in the final.
The final was exciting from the outset, although St Matthews picked up an early goal. Henley were determined and kept up the pressure throughout, stealing back a goal in the second half. It was very tense, but Henley attacked with conviction and scored again, winning the match 2-1. Henley won the Competition with an amazing performance from the whole squad.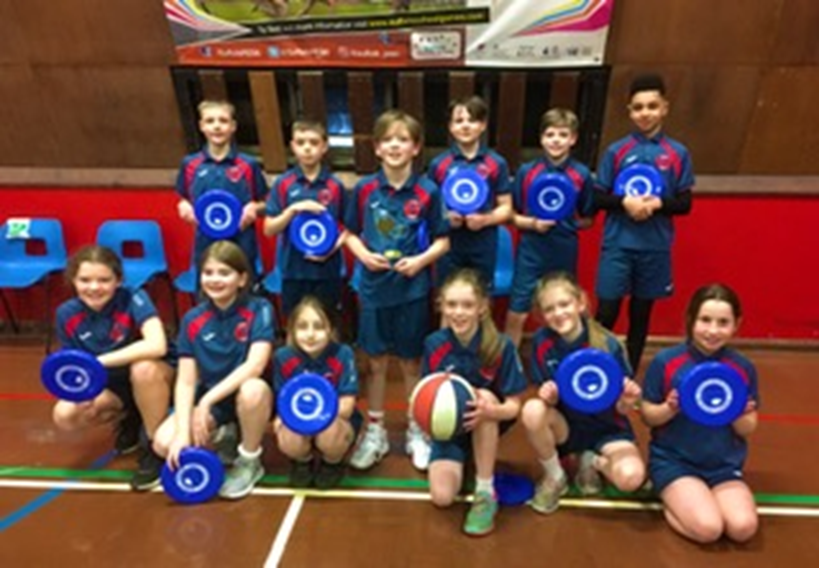 Class 1 at Henley have been spending lots of time outside this week. We've enjoyed the changeable weather and the early spring sunshine. We've been digging the vegetable patch, playing outside in the rain, writing in the sunshine and building with friends.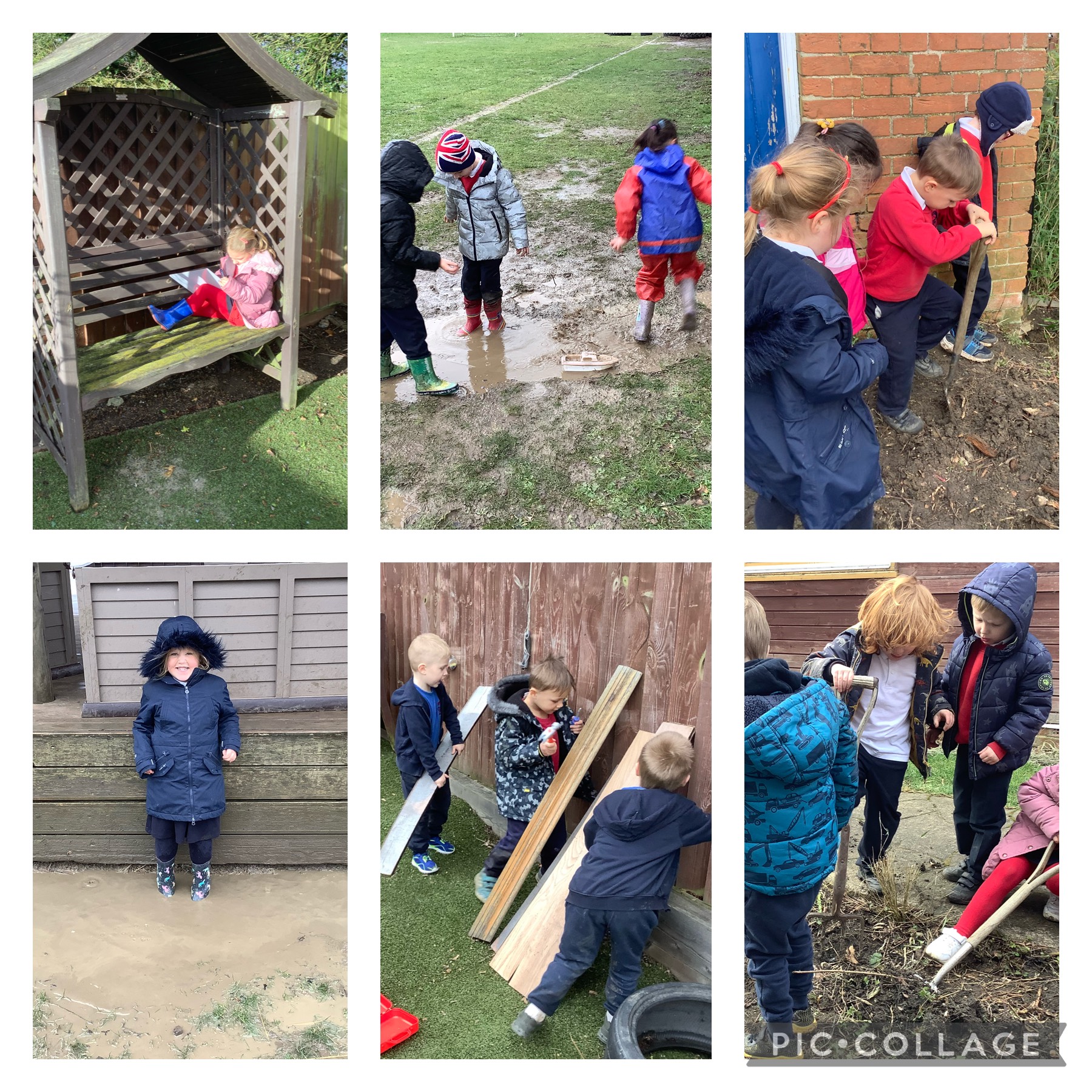 Number Day at Henley
On Friday 4th February, the Greenfields Schools celebrated NSPCC Number Day. The children dressed up as 'Anything to do with Number'. There were maths related activities all day and then we all met up for a zoom assembly to show off our costumes. The celebrations finished with a themed cake sale.
Our Class 2 Circus Day was linked to our Topic: The Circus, we learned a lot about history, the first form of similar entertainment which was the Circus Maxiumus in Rome, Italy. We discussed in Geography where in the world and on the map this was. We practised coordinates in maths to find the circus tent, food vans, dog agility etc on a circus map. We wrote a 'wanted: circus acts' poster in English and lots of beautiful descriptive writing to describe circus actors using adjectives and adverbs. We used our curriculum threads: chronology to make a timeline of past and resent circus' and comparison to compare the similarities and differences of them. We spoke about how the Romans left a huge legacy and discussed their civilisation, community and culture in the Circus Maximus and cause and consequences of it. We spoke about how we now have lots of different forms of entertainment but that we do not do much chariot racing anymore, we do not often have many exotic animals in the circus anymore as it was not very kind.
We finally celebrated our end of topic knowledge by practising circus skills in a PE skills day where Mrs Sturmey dressed as a funny clown! Class 2 practised new skills and built links between prior learning and new skills by using pedalos, balancing plates whilst walking on a 'tight rope', juggling, flipping over on a pole and we had a circus show which some other teachers joined us to watch. We had so much fun and used many of our curriculum drivers such as our Learning Pi hexagons: participation, collaboration, imaginative and creative, determined and resilient.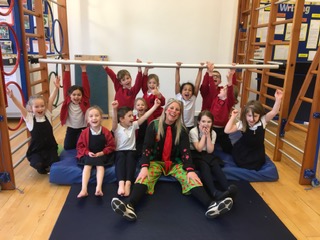 KIRKLEY NURSERY & EARLY YEARS CENTRE OF EXCELLENCE
In the Owls room, we chose these three Trust drivers to focus on this term:
Imaginative and Creative
Determined and Resilient
Collaborative
These learning characteristics were chosen to support our work towards achieving the Curiosity Approach accreditation. Because we focused on our construction area, loose parts and transient art last term, we thought this would be a great opportunity to introduce these concepts to the children during play. As you can see from the display, we've had some great examples of the children taking on board this new language and demonstrating our three Trust drivers.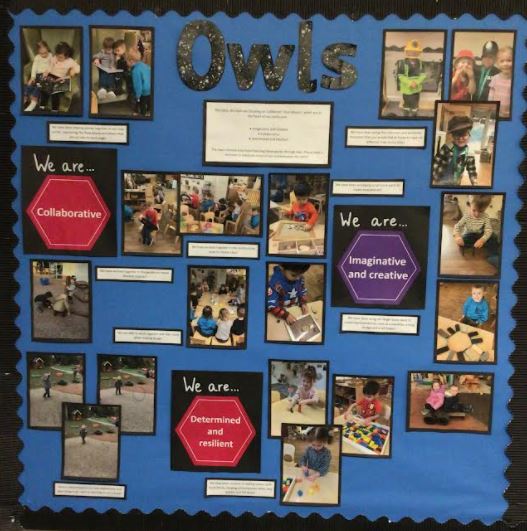 MENDHAM
What a day we had celebrating the 25th birthday of World Book Day.
Pupils engaged in activities throughout the day based around the theme 'you are a reader!'
We had our own World Book Day party, we shared our costumes and told the rest of the school a fact that we know about our character. Each class has a winner who received a £5 book token. The winners were:
Seedlings – The fairy from the book 'That's not my Fairy'
Pine –The little Mermaid from the original Hans Christian Anderson tale. Parents had helped their child to understand that this came before the Disney version!
Juniper –Willy Wonka who stayed in character through the day.
We held a reading café and got to eat a fruit snack while children read in mixed class groups.
There was a house book quiz, which resulted in Waveney and Dove drawing first place, closely followed by Deben and Orwell.
We looked at the bronze reading challenges on Learning Pi and each child was able to achieve one of the challenges during the reading café. Parents have now been asked to login and record their child's achievements from the day.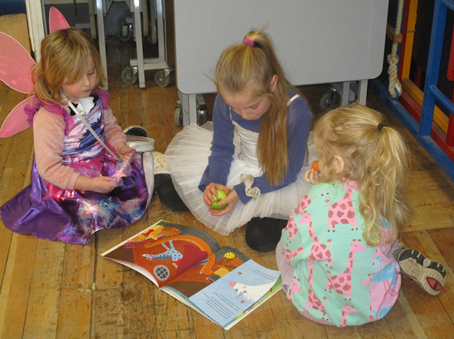 Gressenhall
Year 5 and 6 children have been on a visit to the Museum of Rural Life in Gressenhall. On their visit they learn about life in Victorian times including the use of steam and took part in a realistic Victorian school lesson.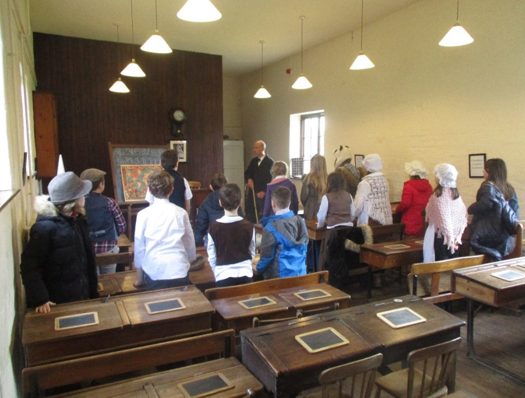 Collection for the Ukraine
Children, staff and parents are collecting items of support to families in the Ukraine. A collection box has been set up in the school entrance hall and a full list of items required sent home. Items such as those listed below have been requested. The morning following the distribution of the letter the school entrance hall was already beginning to fill.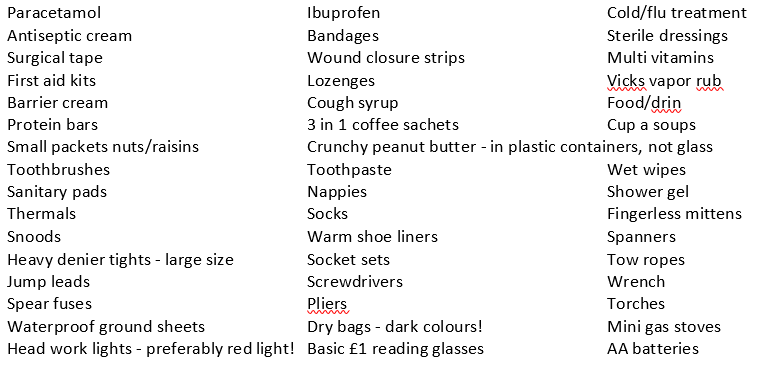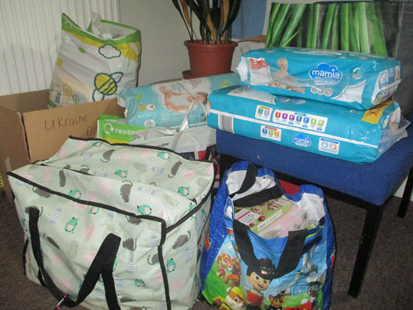 rendlesham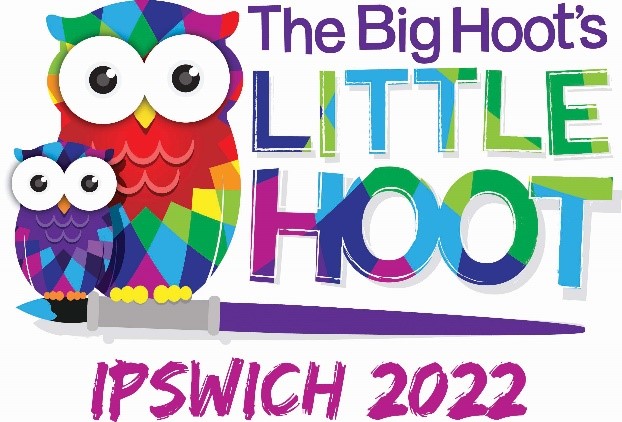 Rendlesham's Little Hoot
At the beginning of February, Rendlesham took delivery of our Little Hoot.
Following on from the success of our Elmer in 2019 we signed up for the Little Hoot as part of Ipswich's Big Hoot 2022.
The Wild in Art event is again raising money for St Elizabeth Hospice in Ipswich. As a school we have pledged to raise £695 for the charity, we have already raised a portion of this from our Christmas Jumper day in December and have a special event planned for the Easter holidays to raise more.
Children at Rendlesham were invited to enter their design ideas around the theme of reading and books (as we want our Little Hoot to eventually live in our soon to be re-launched library) and to donate £1 each towards our fundraising total.
We had some absolutely amazing designs that you can see below.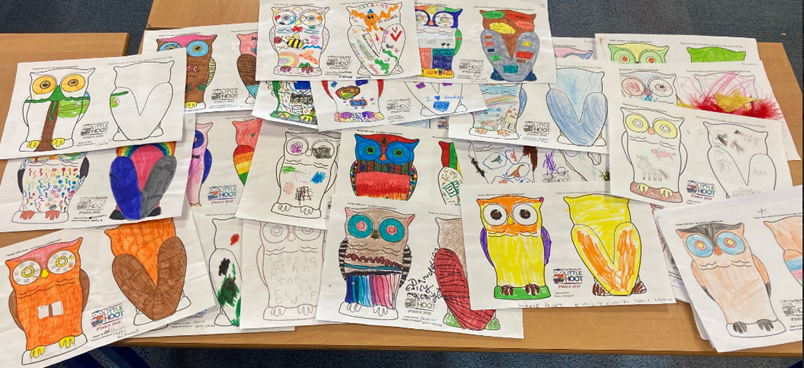 Eventually we decided upon combining two designs, one from Charlie, and one from Ilana, both in Normans Year 3/4 class.

Now we have to complete the painting of our Owl and decide upon his name by the beginning of April. Below you can see some photos of the first step – decorating his wings with pages from old books.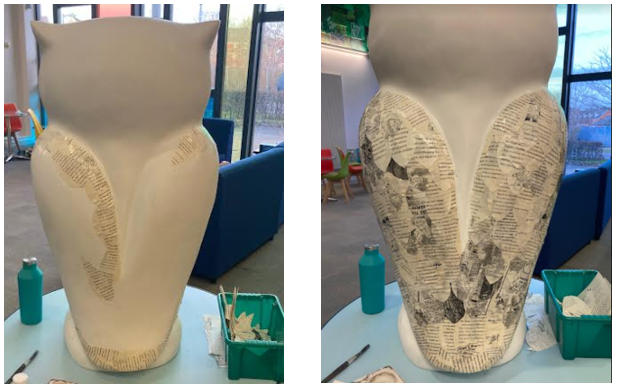 st edmund's
winterton
World Book Day
A fabulous week throughout the school celebrating our love and enjoyment of reading and books.
Sharks investigating Plants
Last term Sharks studied plants. They revised the main parts and functions of flowering plants, explored how the process of transpiration moves water around a flower, and identified the parts of a flowering plant needed for pollination. We explored how bees aid the pollination and fertilisation process by creating our own flowers and bees which we buzzed around the hall - we watched as the paint (pollen) transferred from flower to flower, from anther to stigma, as bees collected nectar.