Resource Bank
---
Mental health support for school leaders
A new mental health support scheme specifically for school leaders has been launched. The scheme will be delivered by the charity Education Support and will provide free one-to-one counselling and peer support to around 2,000 school leaders, helping those at deputy head level and above with their mental wellbeing.
You can find out more about how to access the programme through the Education Support website or by calling their hotline on 08000 562 561.
---
Supporting a whole school approach through the Education Staff Wellbeing Charter
To support whole school mental health and wellbeing, the Education Staff Wellbeing Charter has been updated. The charter was co-created with unions, mental health charities and schools and colleges and is a tool to help you create your own wellbeing strategies to protect, promote and enhance the wellbeing and mental health of staff.
We know the DfE has a vital role to play in supporting staff wellbeing, which is why we have also pledged to work with the sector to drive down unnecessary workload, improve access to wellbeing resources, and champion flexible working among a range of actions to support staff wellbeing.
Find out more about the Education wellbeing charter and consider signing up on GOV.UK, or read this blog from Bedford Academy on the 4 key ways they're prioritising wellbeing.
---
Flexible working can boost wellbeing in schools
Over 1 in 4 teaching jobs advertised so far this November on our free job-listing service Teaching Vacancies offer flexible working options. Flexible working is a pillar of the wellbeing charter: recent research found that 89% of teachers working flexibly felt they were able to maintain a good work-life balance and manage their workload more effectively and 85% felt their wellbeing had improved by working flexibly.
Contact the DfE flexible working ambassador school in your region to find out more about the support available, read blogs from schools on the subject or take a look at the flexible working resources for teachers and leaders on GOV.UK.
---
COP26 – resources for schools and trusts
As COP26 prepares to accelerate global action on sustainability, we are delighted to be working in strategic partnership with leading climate solutions charity Ashden to support School Trusts in the reduction of their carbon emissions. Schools and Trusts can join the Let's Go Zero movement to help reduce your emissions.
The DfE has published an article on how education plays a key role at COP26 and in the fight against climate change.
---
Teaching resources
Together for our planet: Schools Pack –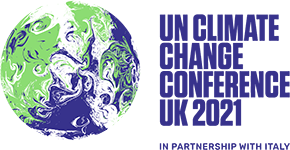 this pack of resources has been created to teach pupils of all ages about climate change.
Our Climate, Our Future: Classroom Pack – the WWF has created COP26 resources for pupils ages 7-16 to help introduce and reinforce the significance of climate change and the role of schools in shaping the future.
UNESCO: Learn for our planet – earlier this year, UNSECO launched a campaign, calling on the world to invest in education for sustainable development and ensure that it is embedded in learning systems globally.
---
Reading Resources
An inspiring story from XP which is available to download by following this link:
https://drive.google.com/file/d/1yJy4-nn0cVaxFNaqBRMnoDemA3v3RvwH/view
---
CPD
Impact Futures are delivering the below qualifications FULLY FUNDED through their Adult Education Budget, to anyone aged 19+ and regardless of their employment status. The courses are specifically designed to raise knowledge and awareness of the subject area to support others, and can be completed by school staff, volunteers, parents, friends, and family.
Level 2 Certificate in Awareness of Bullying in Children and Young People
Level 2 Certificate in Behaviour That Challenges in Children
Level 2 Certificate in Understanding Autism
Level 2 Certificate in Understanding Children and Young People's Mental Health
Level 2 Certificate in the Principles of the Mental Health Care Worker
Level 2 Certificate in Special Education Needs and Disability
Level 2 Certificate in Allergy Awareness for Those Working with Children
Level 2 Certificate in Safeguarding, Prevent and British Values
Level 2 Certificate in Equality and Diversity
Level 2 Certificate in Understanding Nutrition & Health
Level 2 Certificate in Understanding the Care and Management of Diabetes
Level 2 Award in the Prevention and Control of Infection
Level 2 Certificate in Principles of Team Leading
Level 2 Certificate in IT User Skills
Level 2 Certificate in Principles of Business Administration
Level 2 Certificate in Principles of Customer Service
Level 2 Certificate in Principles for Digital Skills in Employment
Courses are delivered via their online learning platform with support from fully qualified, experienced Tutors, and can be completed any time throughout the day or evening.
As the courses are FULLY FUNDED through their AEB budget there are no costs whatsoever to the school, or the Learner. Learners can complete as many courses as they want, and they will receive a nationally recognised certificate from the Awarding Body upon completion of the course(s).
To view eligibility criteria and the full list of fully funded qualifications that they have to offer and to view a short demonstration, please follow this link https://impactfutures.theskillsnetwork.com/?level=2&type=1&page=1
---
Free for employee training. Individuals sign up to free account and then select relevant online training courses (about 30 minutes to complete).
You can then print off completion of course certificates and file accordingly.