Staff Free Flu Jab Scheme
Due to the Coronavirus pandemic, the UK government has decided to direct all available Flu Vaccines for winter 20/21 to the NHS, including supplies normally available for corporate and private flu vaccines.

Currently, we are unable to procure any flu vaccines for our staff, but will continue to review supplies and availability through the Autumn Term.
WINTER 20/21 ELIGIBILITY FOR A FLU JAB FROM THE NHS
The government have announced an expanded flu vaccination programme to protect vulnerable people and support the NHS through the Covid pandemic. Flu vaccinations from the NHS will be available for:
People who are on the shielded patient list;

People who share a home with someone on the shielded patient list;

People aged over 65, pregnant women, and those with some pre-existing conditions;

Children of school Year 7 in secondary schools;

Health and social care workers who deliver domiciliary care to patients and service users;

At-risk under 2s;

People aged 50 to 64 to receive a vaccine in November and December;
As an employer and as schools, it is important to keep our employees and pupils healthy and well. Protecting our employees with a Flu Jab can help to reduce staff and pupil sickness absence and the associated costs and disruption. We very much hope to be able to offer our staff a seasonal Flu Vaccine as soon as supplies allow.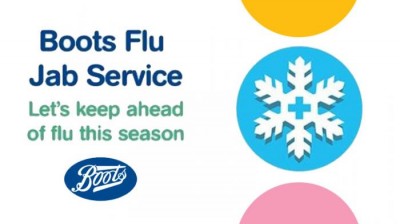 Through The Trust's Wellbeing Champions Network, we are delighted to offer Staff the 'Well for Winter' Flu Jab Voucher Scheme, providing every employee of the Trust the opportunity for a FREE flu jab from Boots Pharmacy.
What is flu?
Flu is a highly contagious disease that is transmitted through the air and infects people of all ages. It can lead to serious illnesses, such as pneumonia and even death, particularly in the vulnerable and young. Symptoms can last up to several weeks and include high fever, cough, fatigue, chills, sweating, vomiting and dizziness.
How does the CMAT 'Well for Winter' Scheme work?
The Consortium Trust offers our staff Free Flu Jabs every Autumn. From your work email just email: flujab@consortiumacademy.org to request a Flu Jab from Boots Pharmacy.
You will receive your Boots E-Voucher to your work email by October half term. Use your E-Voucher to book your appointment at a Boots Pharmacy, at the link below.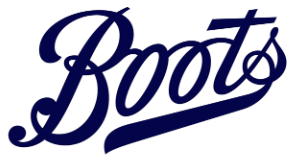 Double Click To Change The Link
flu jab enquiries
For enquiries regarding our Flu Jab Scheme, please contact Kirsten Ward, PA to the CEO by email at: flujab@consortiumacademy.org, or by telephone on: 01986 835670.