Supporting Special Educational Needs and Wellbeing
Most children with significant and complex special educational needs are able to come into school during this lockdown period but some families have chosen to home educate instead. If your child is at home, we will support them in many different ways during this period.
Teacher input
Firstly, your child's teacher is your main contact. They will be setting work and providing feedback. The work provided is a mixture of live and recorded lessons with other resources or activities to go alongside this. The work will be set at your child's level and not all children in a class will be doing the same tasks. Your feedback is vital for helping the teacher know how your child is getting on. We will be writing fortnightly home learning plans for some children with very complex needs so that we can monitor their progress closely. These plans will be shared with you. Your school SENDCO will work alongside the class teacher to review these plans and support where needed.
How to support learning at home
You can help your child with their work at home in many ways. These are some basic ideas that will benefit most children with additional needs.
Be organised. Have your pens, paper and resources ready before you start the activity.
Timetable. Have a timetable for the day. Visual timetables are great for children who struggle with reading. Draw pictures for each activity and cross them off as you do them.
Time. Decide in advance how long they need to spend on a task. Use a timer or alarm and let them know when they have 5 minutes left. Be realistic about how long they can concentrate for and give regular breaks.
Breaks. Most children focus better and work best after a short break. Try a five minute movement break such as trampolining or football and then a quick cool down drink, before going back to the next lesson.
Ask for help. Speak to your teacher or teaching assistant if you get stuck. Stop any activity if it is making your child too stressed or anxious and go back to it later.
Specialist equipment. If your child uses resources such as coloured overlays, wobble cushions, number lines, word mats, sensory items or specialist software in school, ask your teacher if this can be sent home to help you.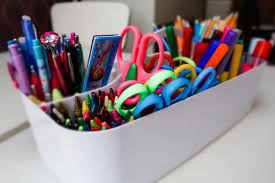 Reducing anxiety
This is a very stressful time for many children and families. These are many ways to support children with anxiety and emotional needs at home but some children may need more specialist support and your teacher or SENDCo can refer them for extra support either from the Academy Trust's Inclusion Team or from specialist NHS services.
Try and include these activities into your daily routine:
Stay in touch with family and friends. Social contact is essential for children's wellbeing. Apps such as WhatsApp and Facetime are great for helping your child see their friends. It is also important that you monitor their online activities for their own safety.
Do activities together. Try a new hobby that you can do with your child. How about running, baking, knitting, learning a language or musical instrument? Dig out those board games or make your own. Watch tv and play games together. Enter into your child's world by exploring Minecraft or Roblox with them where your child can teach you new skills.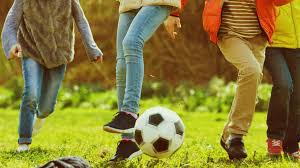 Help your child express their feelings. Some children find it easier to use visual aids to show how they are feeling. Schools can provide these or you can try drawing faces. Make time each day for talking and recognise how your child is feeling. Reassure them that it's ok to be feeling a bit anxious at this time, but that it won't be forever and they are safe and loved.
Finally, and most importantly, remember to look after yourself. Take time each day to do something nice just for you whether it's binge watching Netflix, taking the dog for a walk or eating chocolate in bed. Your mental health and wellbeing are essential to your child's development. Please ask for help if you need it. You are not alone and we will all get through this.
The Academy Trust's advice email address is up and running for any queries or requests for help so please get in touch. advice@constortiumacademy.org or contact your teacher or SENDCo.