Trustees
A Board of Trustees is an appointed group of individuals that has overall responsibility for the management of an organisation. The Board of Trustees is the governing body of an organisation and seeks to ensure the best interest of stakeholders in all types of management decisions.
A Trustee's role in a charity is to be the 'guardians of purpose', making sure that all decisions put the needs of the beneficiaries first. They safeguard the assets – both physical assets, including property, and intangible ones, such as its reputation. The Consortium Trust has appointed a robust Board of Trustees, with the requisite skills, knowledge and integrity to provide the strategic challenge and direction of the Trust at every level.
dawn carman-jones - chair of the trust board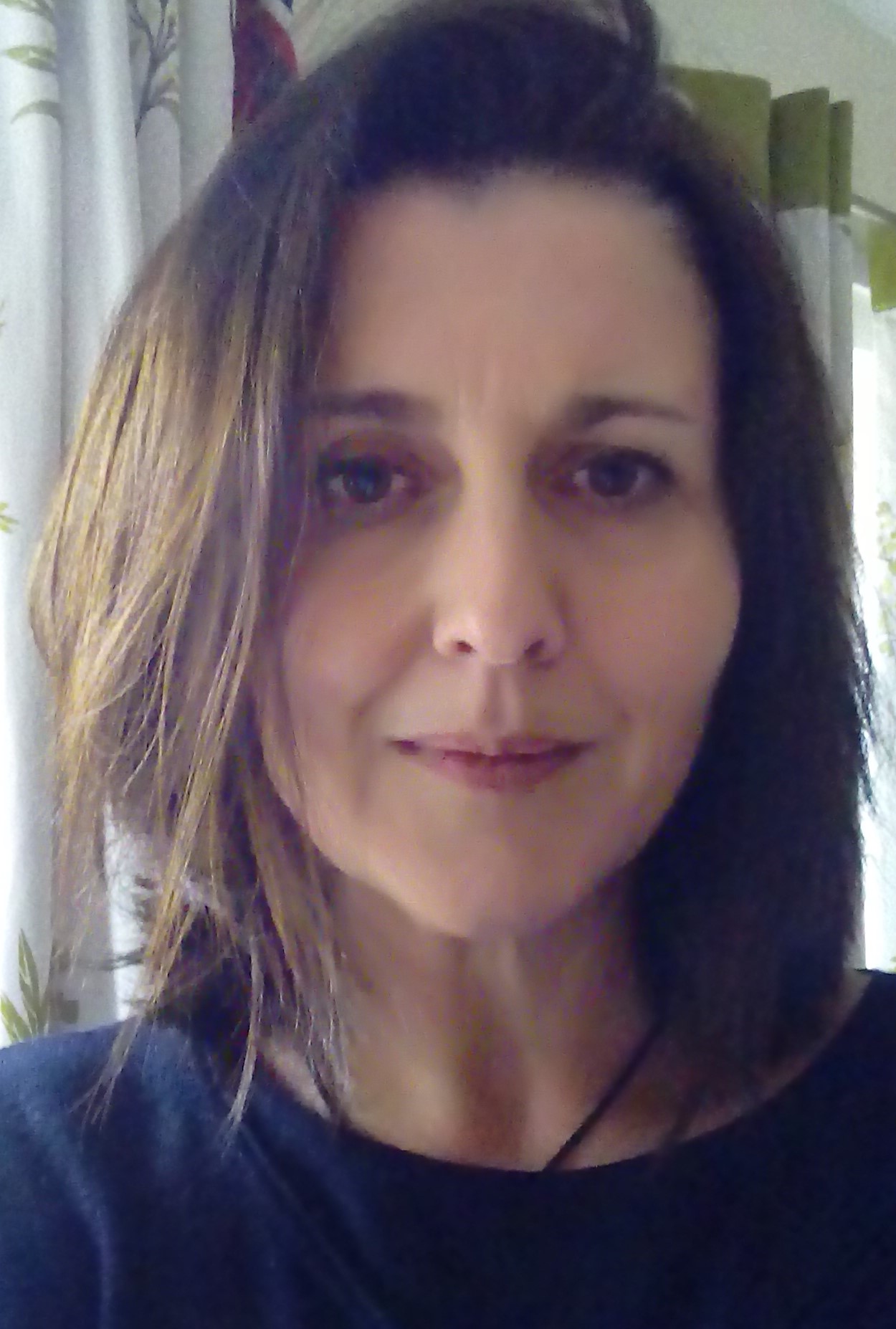 Following a 6 year period of marketing management positions in Further Education Colleges, in Norfolk, Dawn set up Mercatus Marketing in 2000 to provide business development, research and impact evaluation, and event management in the wider education environment and SME businesses within East Anglia.
Dawn was a driving force in the research and modelling of the Consortium Trust structure and continues to work closely with Andrew Aalders-Dunthorne to ensure that there is a clear, viable and sustainable model tabled. Her interest in pursuing the concept of responsible delegation within the Academy Trust model comes from her determination that schools play a vital part of community life and as such should retain influence over their futures.
Since 2013, Dawn has combined her business and consultancy experiences with her governance knowledge and has been deployed by Local Authorities to support governing bodies. In this capacity, she sits on Interim Executive Boards, been appointed as Chair of Governors and Governor Advisor, and provides training and mentoring support. In a wider context Dawn sits on statutory panels as an independent governor and carries out independent investigations and external reviews of governance commissioned by schools and local authorities.
Dawn is also part of a small team of mentors and governance consultants commissioned by the Confederation of School Trusts; working on a national basis, to develop governance practices and provide independent scrutiny for Academy Trusts through Trust Governance reviews and bespoke support.
Dawn has completed the Eastern Leadership College course 'Leadership Development Programme' and has completed the Level 3 Award in Education and Training and First Aid Instructor Qualifications, allowing her to develop and deliver her own core package of education and training provision
Outside of governance, Dawn has a husband, and two children of secondary school age; she is a keen walker and combines her love of the outdoors with scouting where she is Chair and active member of a local Scout Group.
Dawn can be contacted at: chair@consortiumacademy.org
martin aylett - trustee

Lead Network Design Consultant at BT
Martin joined what is now B.T., with a Combined Honours degree in Biology and Chemistry in 1979, initially performing research on compound semiconductor materials. Having gained a PhD in Physical Chemistry from London University, while working for the company, moved within B.T. to roles covering research across the entire software development lifecycle, and then joined a small team designing the core infrastructure of B.T.'s global data network.
Throughout his career, Martin has always been learning and updating his knowledge and skills, and believes that developing a love of learning and a willingness to try new experiences is extremely important for children growing up in today's fast-changing world.
Martin has been a union representative for Prospect, the union for professionals, since 1990, again seeing this as an opportunity to develop skills and expertise across a broad range of subjects, including negotiation and data analysis. He is now one of the most senior lay reps in B.T., chairing Prospect's B.T. Committee and taking part in negotiations at B.T. Group level on the whole range of employment issues including pay (and equal pay), pensions, grading structures, TUPE, performance management and employee engagement. Martin is also an appointed member of Prospect's National Science, Engineering and Sustainability Advisory Committee.
Martin has been a school governor at Mendham Primary School, now the Waveney Valley Partnership which included periods as Vice-Chair and Chair of Governors. He has served on committees dealing with curriculum and finance, ensuring that there was a supportive and challenging dialogue with the school leadership. Martin also took on delegated responsibility for Science within the Partnership Governing Body, and believes strongly that education is vital to the future success of our children and indeed the UK, being particularly so in Early Years and Primary education.
During his time as a governor, Mendham Primary School formed the Waveney Valley Partnership with St Edmund's Primary School in Hoxne, Martin believed that the move to a Multi-Academy Trust would be an opportunity to further strengthen all of the schools in the MAT, in the interest of all the children at all of the MAT schools.
Martin is an active Christian, serving as a Deacon at his local Baptist Church in Fressingfield, as well as being the Deputy Chair of B.T.'s Christian Network, since it was established 10 years ago.
Martin can be contacted at: m.aylett@consortiumacademy.org
john beckett - Trustee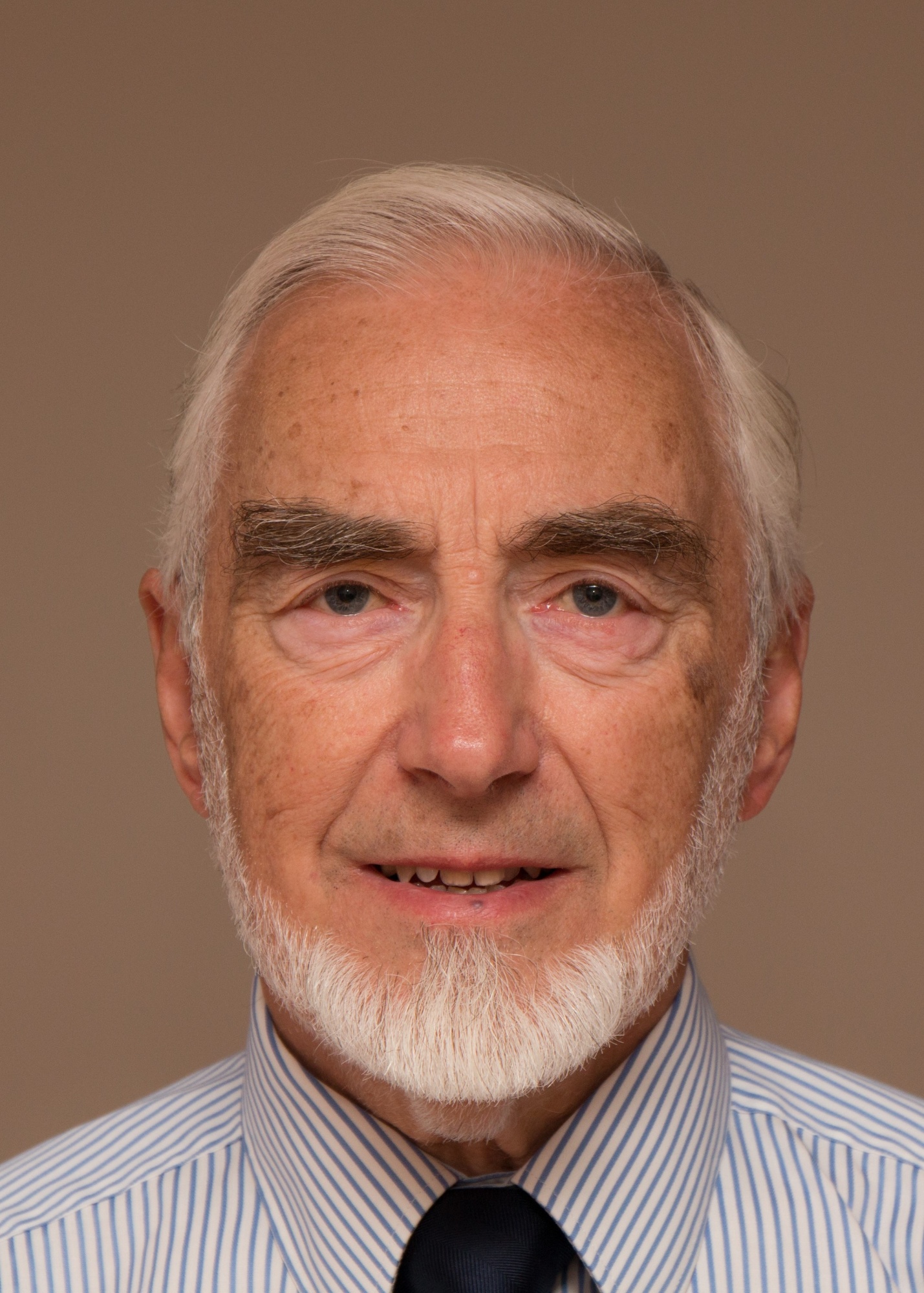 Chartered Chemist, Electricity Generation
John qualified in Chemistry whilst working, initially in electronic component manufacturing, and then in electricity generation where he was for the remainder of his career, eventually retiring as the head of Chemistry, and Environmental Coordinator at Sizewell A Power Station.
He is still an active Member of the Royal Society of Chemistry, having received an Award for Service to the Society, and serves on the East Anglia Section Committee where he organises an annual science competition for schools in Norfolk and Suffolk.
John has been a school governor for a number of years, including Chair of Governors for the Kingfisher Federation Schools (Southwold and Barnby & North Cove Primary Schools), and was therefore actively involved with the conversion of the schools by their joining the Trust.
John believes in the value of community primary schools and in the aim to raise the aspirations of pupils, especially in rural areas, and wants to see the quality of education enhanced through an innovative and broad curriculum. He appreciates how valuable his own education has been and wants pupils to be given the chance to feel the same in the future. John is keen to see pupils engaged by the sciences as part of their primary curriculum.
John can be contacted at: j.beckett@consortiumacademy.org
Yvonne hunter - trustee & Chair of education & learning committee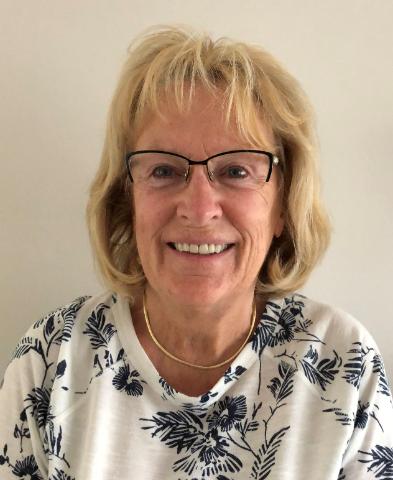 Yvonne is currently an independent consultant with over 40 years' experience within the Education sector. She has previously worked as a substantive Headteacher (5 schools) and Advisory Headteacher (5 schools) within Essex and Kent.
Yvonne has extensive experience in supporting rapid school improvement, particularly in vulnerable schools / schools facing challenging circumstances, through her headteacher role and multi-faceted roles as School Achievement Adviser, School Improvement Adviser, School Improvement Partner, Standards & Excellence Officer and Headteacher Performance Management External Adviser across 5 local authorities and 6 Trusts.
In her spare time Yvonne has been both a Local Authority associate governor and a Local Authority governor of primary schools, which included chairing a Standards Committee and a Princes Trust mentor.
Yvonne can be contacted at: y.hunter@consortiumacademy.org
rhys jarvis - trustee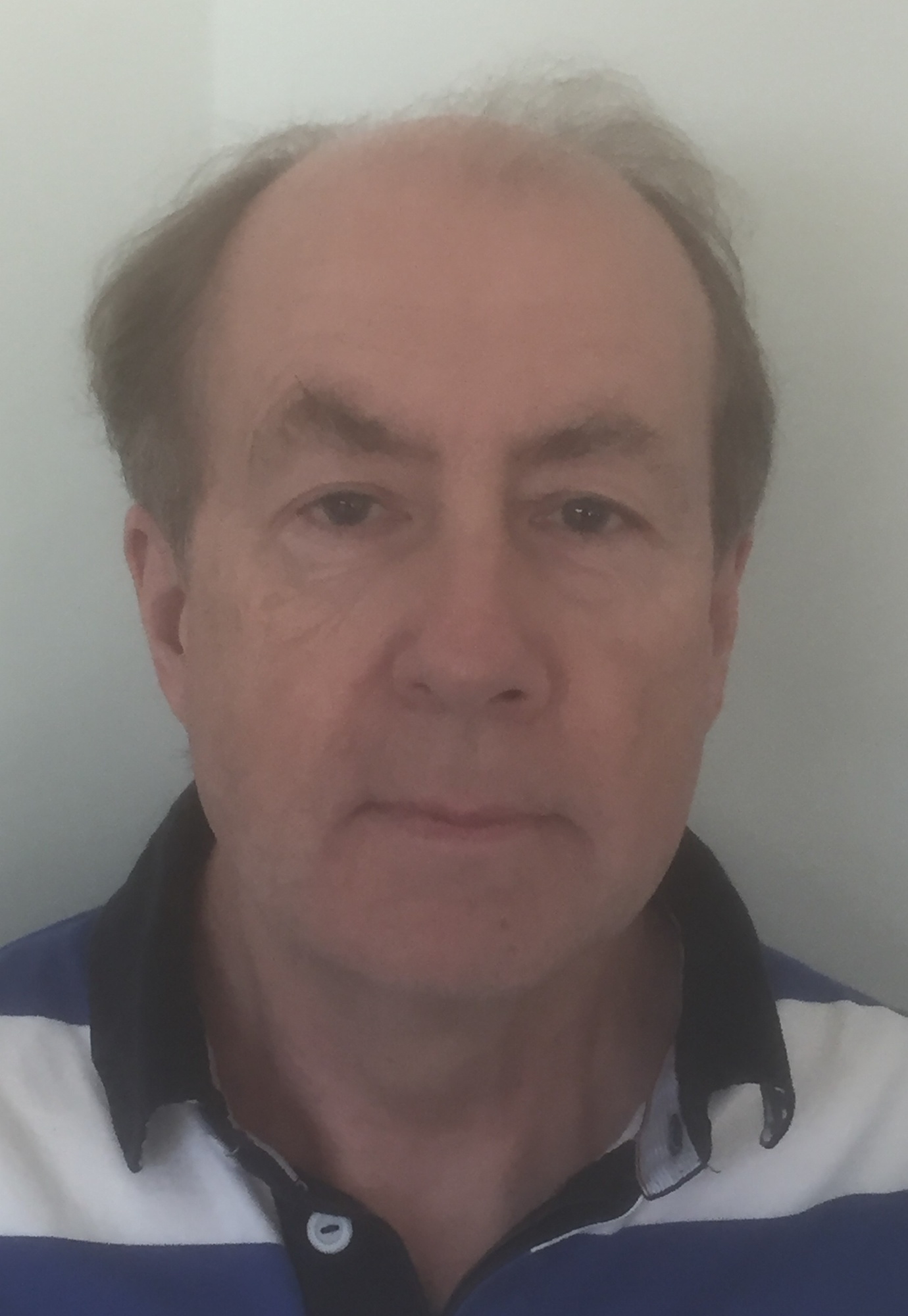 Rhys is a non-executive director of Sheffield City Region Mayoral Authority, as Vice Chair of their Risk and Standards Committee; as well as a being a non-executive director with the South Yorkshire Passenger Transport Authority, as Vice Chair of their Risk and Audit Committee.
Rhys also serves as an Advisory Council Member, as well as being a former Board Member, for German Industry UK and is a Trust Board Member at Evolution Academy Trust, taking the role of Chair of their Risk & Audit Committee.
Rhys is President of the Southwold Museum and Historical Society Charitable Trust, a Chartered Engineer and a Fellow of The Institute of Directors. Previously, Rhys was a Member of Network Rail and a Council Member of The Rail Industry Association, held the positions of the Chair and Managing Director of Voith Turbo Ltd, Board Member and Head of Operations at Alstom Transport Limited and Divisional Group Managing Director and Group Corporate Planning Director at Luxfer Group plc.
Rhys can be contacted at: r.jarvis@consortiumacademy.org
steve martin - trustee & chair of finance & resources committee

Chartered Accountant (ICAEW) Aviva and Southern Norfolk District Scout Commissioner
Born in Norwich and educated at Wymondham College, Steve left school mid A Level to start his own business as the franchise owner for the 'King Cube' modular shop fitting system. Building the business over 10 years to include exhibition stand design and construction, signage, as well as TV sets for Anglia Television, Steve eventually launched the first Norwich Motor Show, House & Home Exhibition and Wedding Show.
At the age of twenty eight, Steve decided to follow his passion for accountancy and returned to Norwich City College to take an A Level in Accountancy before completing a one year Accountancy Foundation Course and securing a Chartered Accountancy Training contract with Larking Gowen in Norwich.
Qualifying as a Chartered Accountant in 1996, Steve became an Accounting Senior with portfolio specialising in small business development, launching the Larking Gowen small business development team, delivering business advice to small SME companies in Norfolk and establishing one of Norfolk's first Business Breakfast Clubs out of their Dereham Office.
In 2004, he left Larking Gowen to work for AVIVA on the UK's first Telematics Insurance project, developing the proposition and launching to market over four years, from a standing start. The role progressed from being part of the original project team to Financial Director for the inaugural telematics business unit.
For the last four years Steve has been the Financial Director for AVIVA's UK Direct Business Unit. Initially responsible for supporting the UK Direct Marketing function, the role has progressed to that of Financial Director to the Commercial Director. With responsibility for over £600m in turnover and end to end performance, the role has recently expanded to also include AVIVA's 'Quote Me Happy' £450m a year, Price Comparison website distribution Business Unit. As a result, Steve is now Financial Director with responsibility to deliver annual turnover of over £1bn and £150m of annual profitability within Aviva PLC.
Outside work Steve has been actively involved in The Scout Association for nineteen years, holding a number of volunteer roles from Cub Scout Leader through District and County adult and Finance roles. This includes directorate positions for the 2006 & 2010 International Jamborees, controlling the full £750,000 budget, and in 2014 running and delivering Norjams first Culture Zone for over 5,500 young people. Steve currently holds the volunteer role of District Commissioner for Southern Norfolk, supporting the provision of Scouting for over 1,000 young people by 180 volunteer adults.
Steve can be contacted at: s.martin@consortiumacademy.org
ian piddington - trustee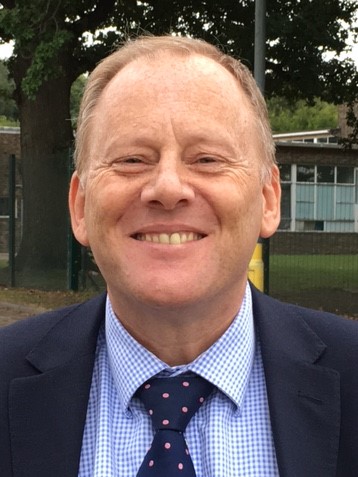 Ian is an education consultant, specialising in areas such as school improvement, progress data analysis, curriculum and timetabling. He works with schools across England, Wales and Northern Ireland helping them to identify trends, strengths and areas for development in their teaching and learning provision. Ian writes and advises on timetable construction for a number of local secondary schools and recently Ian introduced and developed the use of an online safety self-evaluation tool in 12 Suffolk primary schools.
In 2019/2020, Ian will be coordinating a research project, run by The University of Suffolk, related to student progress and social mobility. This project will consider the impact of specific school interventions on the academic progress and increased life chances of students, and will report back to the University and project funding bodies accordingly.
Previous to this role, Ian spent 15 years as a teacher and senior leader in a large, highly successful Suffolk school, having responsibility for post 16 education throughout this period. During this time Ian was a co-opted member of the school governing body. Trained as a PE specialist, Ian taught across a wide range of subjects and key stages during his 30 year teaching career. Most recently he taught A Level General Studies, with the aim of broadening the understanding and interests of students in his classes, beyond that of their specialist chosen subjects.
In a previous life, and between teaching jobs, Ian was a Personnel and Training Manager for an insurance company. He is also a VP of Hadleigh Cricket Club, having spent many seasons there as a player.
Ian can be contacted at: i.piddington@consortiumacademy.org
Margaret Sillis - trustee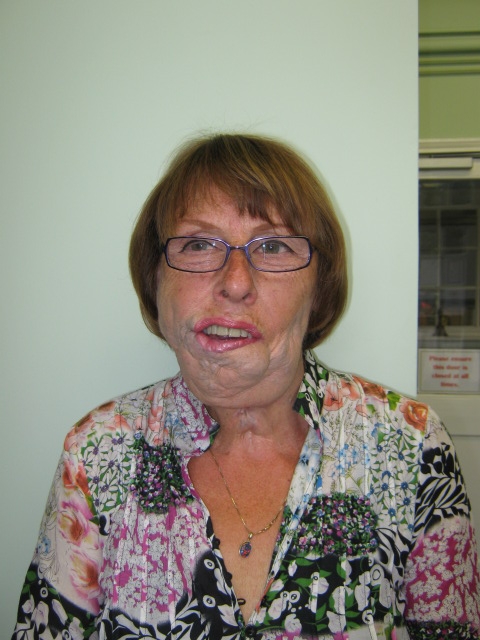 Health & Safety and public health professional
Margaret has had a career as a senior health professional for 40 years and, before her retirement in 2009 was Lead Consultant Virologist for Norfolk, providing services to the Norfolk Primary Care Trust and the Norfolk and Norwich University Hospital Foundation Trust; as well as an honorary consultant for the Norwich Mental Health Care Trust.
Margaret was also responsible for liaising with public health professionals (now Public Health England), local veterinary and environmental health professionals over management of outbreaks of infectious diseases.
Margaret achieved a PhD from the UEA, Fellowship of the Institute of Biomedical Sciences and Fellowship of the Royal College of Pathologists as necessary qualifications for her role. During her career, health provision underwent major changes and Margaret received excellent training in management of organisational change, employment law, project management and leadership skills from a 6-month course set up by the Public Health Laboratory Service and University of York.
During her career Margaret has been an active trades' unionist, acting as staff representative on local and national consultative committees to promote fairness and justice in employment, which has enhanced her negotiating and influencing skills. Margaret was also a founder member of a national Clinical Scientists' Network, which fought for proper recognition of that staff grade. Having gained the IOSHH qualification, Health and safety issues have always featured highly on Margaret's agenda and she has sat on committees in various roles for the past 30+years.
As well as having an active career in research resulting in over 60 peer-reviewed publications, Margaret has lectured nationally and internationally on her areas of specialist expertise. She was also a Senior Lecturer in Biological Sciences at UEA for more than 20 years and than became a Recognised Teacher for 10 years when the new medical school opened at UEA, for which she had to have Associateship of ILT.
Margaret has always had a particular interest in promoting H&S and education throughout her career. For many years acting as a national assessor for state registration of clinical scientists and also as an assessor for Clinical Pathology Accreditation, currently assessing medical laboratories for United Kingdom Accreditation Service (Similar to OFSTED).
Margaret has been a school governor for more than 20 years, originally as a community governor, with particular interests in health and safety and staff wellbeing. She is driven to ensure that the children are involved within the communities of our local villages and, to that end, engaging them in community heritage projects initiated by the Hoxne Heritage Group, of which she was a founder member.
Having lived in Hoxne with her husband for many years, previously being a city dweller, Margaret has come to realise the importance of a village community in our very rushed lives and believes that village life should be protected, and that our rural schools are the lifeblood of tomorrow's communities and should be retained and celebrated as much as possible.
Margaret can be contacted at: m.sillis@consortiumacademy.org
toby slater-robins - trustee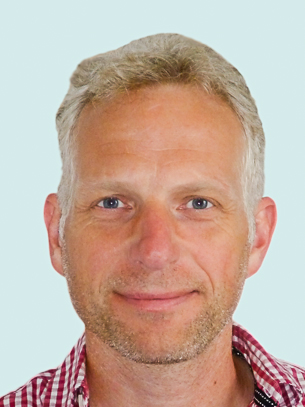 Toby has 12 years experience as a School Governor. Initially a co-opted Community Governor, he has been a Chair, Vice Chair and Interim Executive Board Member. Toby also acts as a Governance Advisor and Consultant on behalf of Suffolk County Council, and has worked alongside many governing bodies in both maintained and faith schools.
He has wide experience in all aspects of school governance including Headteacher performance management, recruitment and strategic development. Toby has lead and contributed to boards that have been judged to be 'Outstanding', and also assisted those that aspire to be, despite there current challenges.
Toby has a particular interest in school recovery following educational and organisational difficulty or failure, and has highly developed skills in transformational and strategic leadership. As a qualified Action Learning facilitator, he is able to build highly effective teams that share purpose and motivation. An experienced and effective presenter, he has co-developed numerous innovative strategies for governor development and recruitment.
Toby strongly believes in the fundamental moral and social purpose of education, and its vital contribution to community and societal development. As a determined, dynamic and restless thinker, Toby always seeks the less obvious solution and is known to be fiercely independent.
With an unconventional and diverse background in the creative industries, he has been a tutor and mentor in the post-compulsory education sector, a coach to many professionals and a passionate advocate of creativity in schools. Toby is also a jazz pianist, sculptor and furniture maker and has a degree in Composition and Harmony. He is an active fellow of the School for Social Entrepreneurs and of the Royal Society of the Arts.
Toby can be contacted at: t.slater-robins@consortiumacademy.org

Executive Director of Education Boudica Schools Trust. Clare has been involved in education for almost 30 years starting her career as a teacher in North London.
Having taught in different schools in Norfolk she then became Headteacher of the first of four schools before moving into Multi Academy Trust leadership.
Clare is passionate about equality for all young people and ensuring all children are given the very best opportunities, skills and knowledge to take their full and rightful place in society.
Clare can be contacted by email at: c.jones@consortiumacademy.org