Wellbeing PD day
CENTRAL TEAM
Members of the central team 'braved' the Wellbeing day weather and took a dip in the North Sea - some apparently enjoying themselves more than others!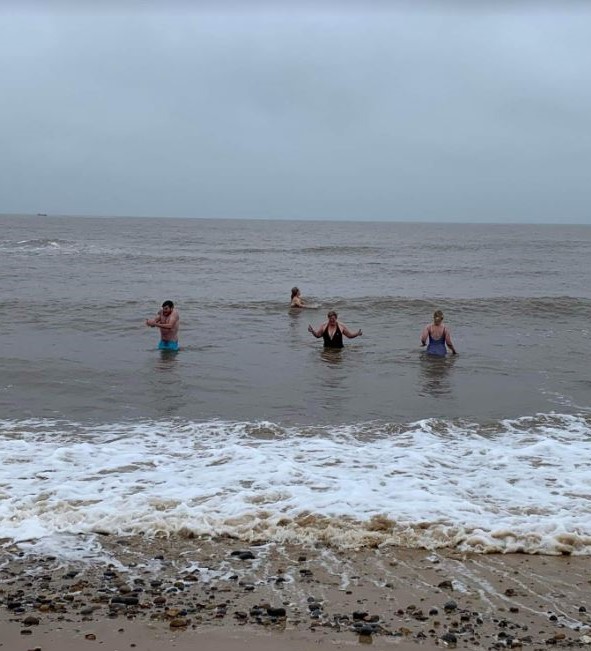 Greenfields
Staff from Henley spent a rather drizzly day at Felixstowe. Fortunately they had use of the beach hut of super host, John Barlow!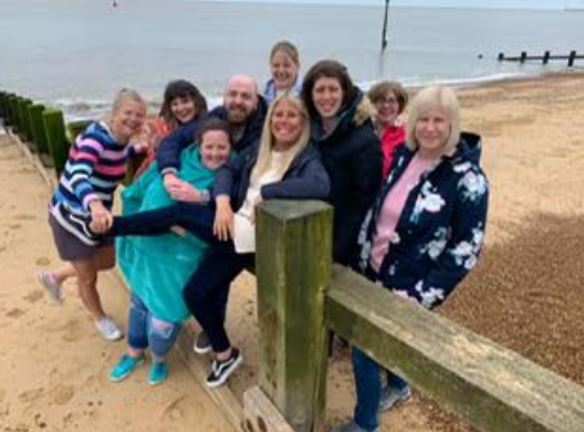 Staff from Helmingham spent the day at school. They had an amazing breakfast cooked by Emma and then Line dancing followed by afternoon tea!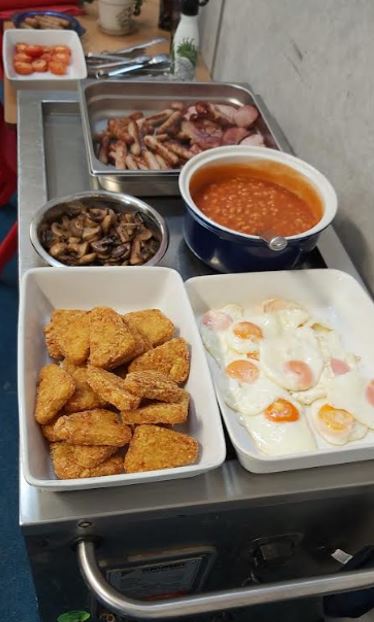 KIRKLEY NURSERY & EARLY YEARS CENTRE OF EXCELLENCE
We started the wellbeing day with a delicious breakfast at nursery, which was a chance to catch up with colleagues. Then, to build links with other Trust settings, we joined Jeanie Powell and the YoxValley team online for a positivity session, which included some singing and an exercise on changing our unwanted thoughts/behaviours.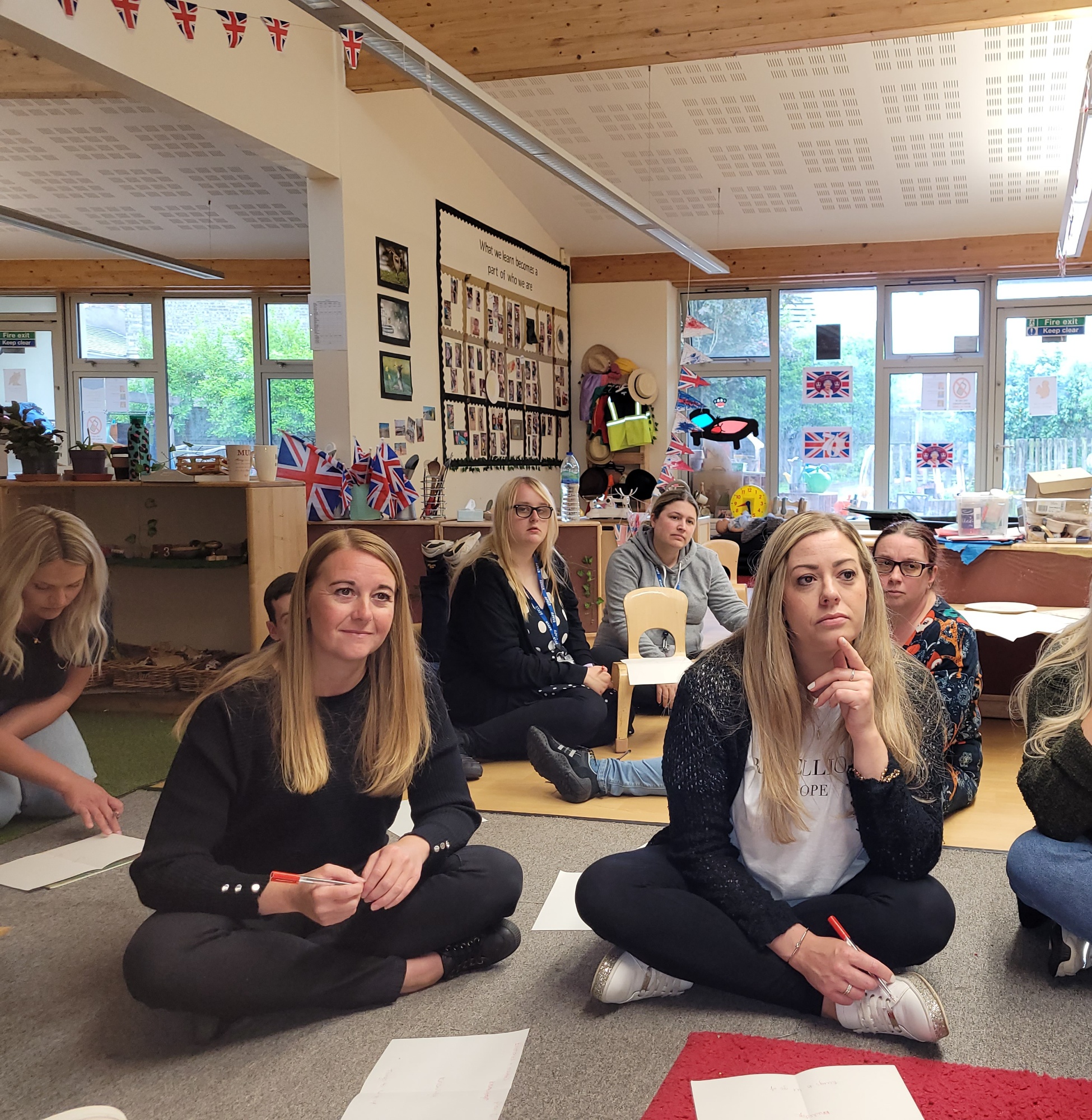 Unfortunately, the internet signal wasn't fantastic so some of the singing ended up being a little spontaneous! April Bunn led us all in Whigfield 'Saturday Night' as it turns out, she is an expert in all the dance moves.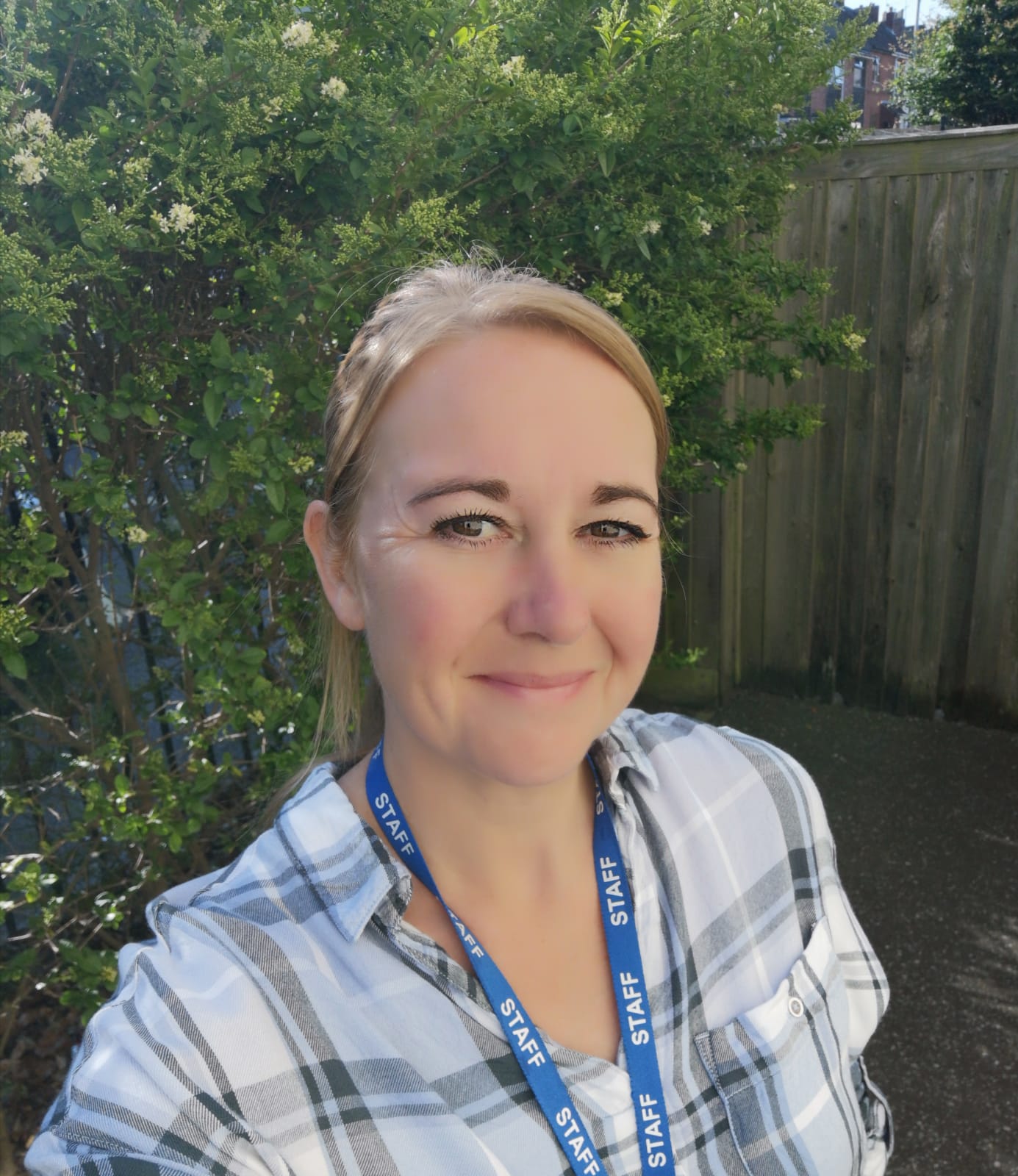 After a quick refreshment break, the staff took it in turns to talk about an object they brought from home, which would tell us more about themselves outside of work. We found out about people's painting skills, cross-stitch, crochet, travelling around India, midnight walks, zoo keeper days, pet hamsters, outdoor pursuits, martial arts, Funko Pop vinyl figures, netball and football training! I've probably missed a few out but what an interesting team of people we have at Kirkley. This was a great way for Lucy, our new manager, to get to know all the staff.
As the weather wasn't too sunny, the team decided to take a quick walk to the beach accompanied by our own expert sea glass collector, Louise. Some staff decided to stay at nursery to do some gardening and found it very therapeutic to pull out some weeds.
RENDLESHAM
Rendlesham had a school wide scavenger hunt, then played taskmaster. In the afternoon we separated into different relaxing activities such as book reading and art - as well as more energetic activities such as table tennis and yoga.
waveney valley
Our day began with an opportunity to catch up over a cup of tea before we went outside in the torrential rain for some outdoor learning. To begin the fun staff collected five items and used them to work together to create works of art. These illustrate a Jubilee street party complete with
ceremonial tree planting, and the Jubilee cake.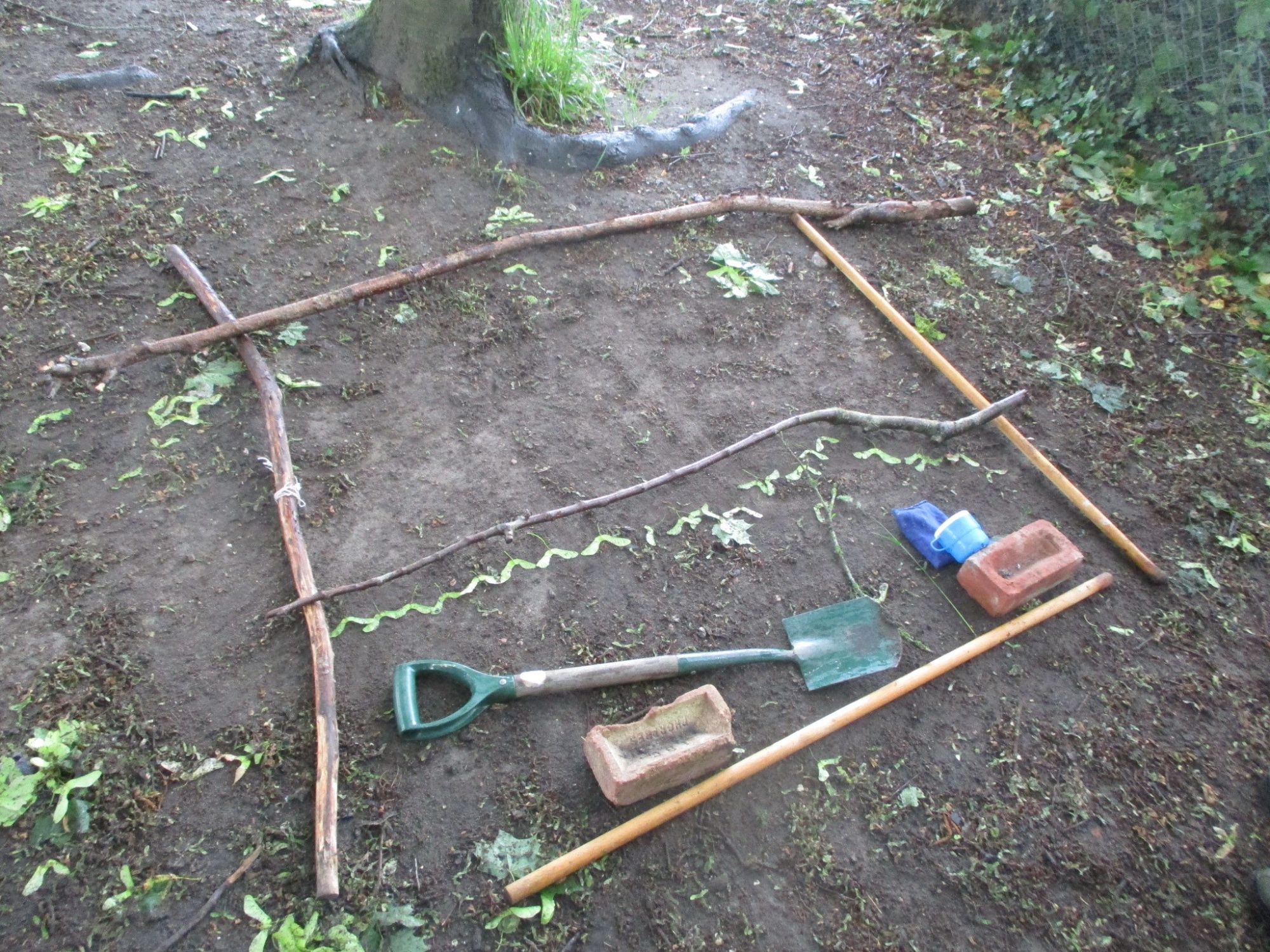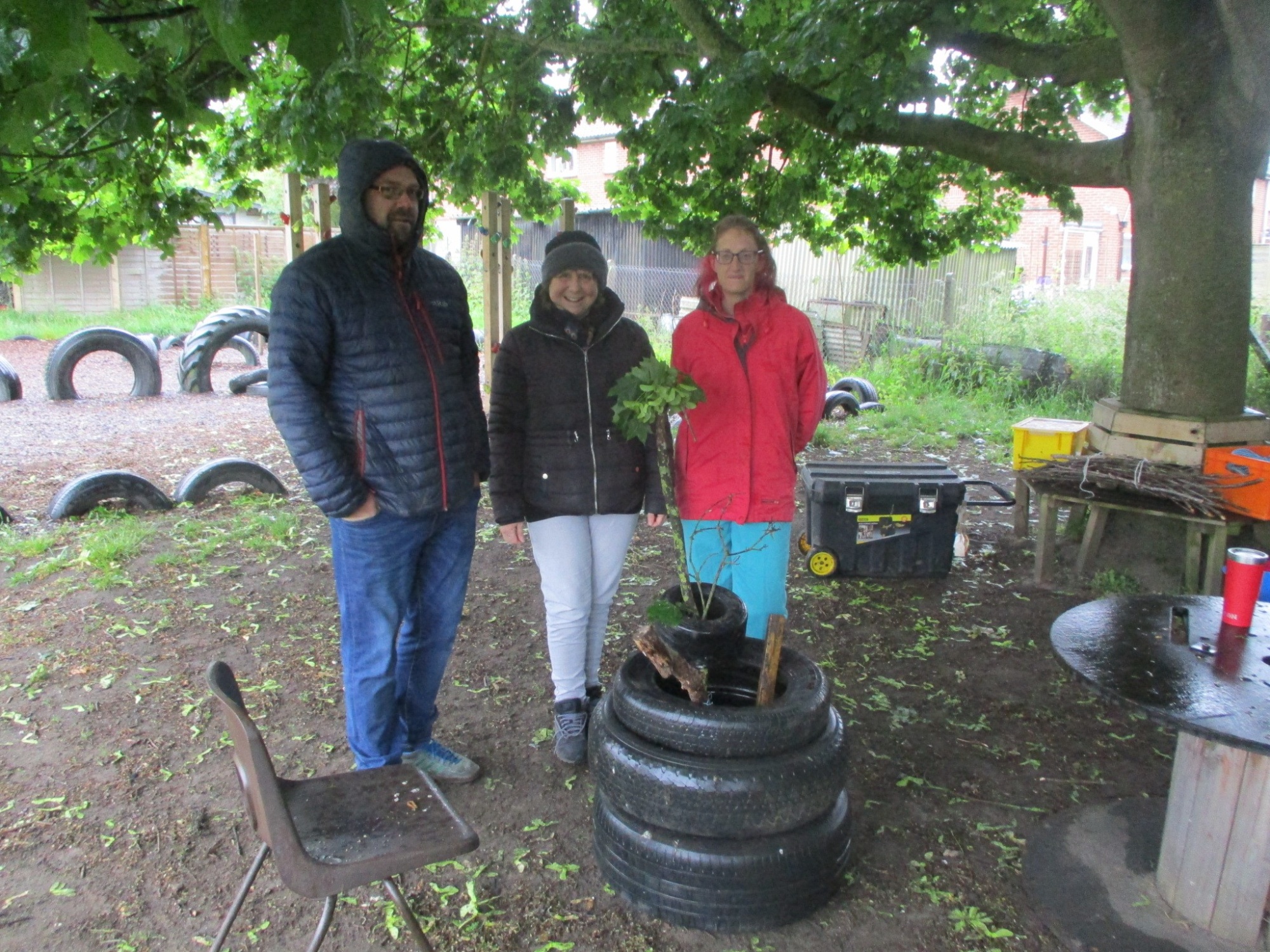 Each group then built their own den to shelter from the weather. The effectiveness of the dens was tested with a heavy storm (from a watering can!)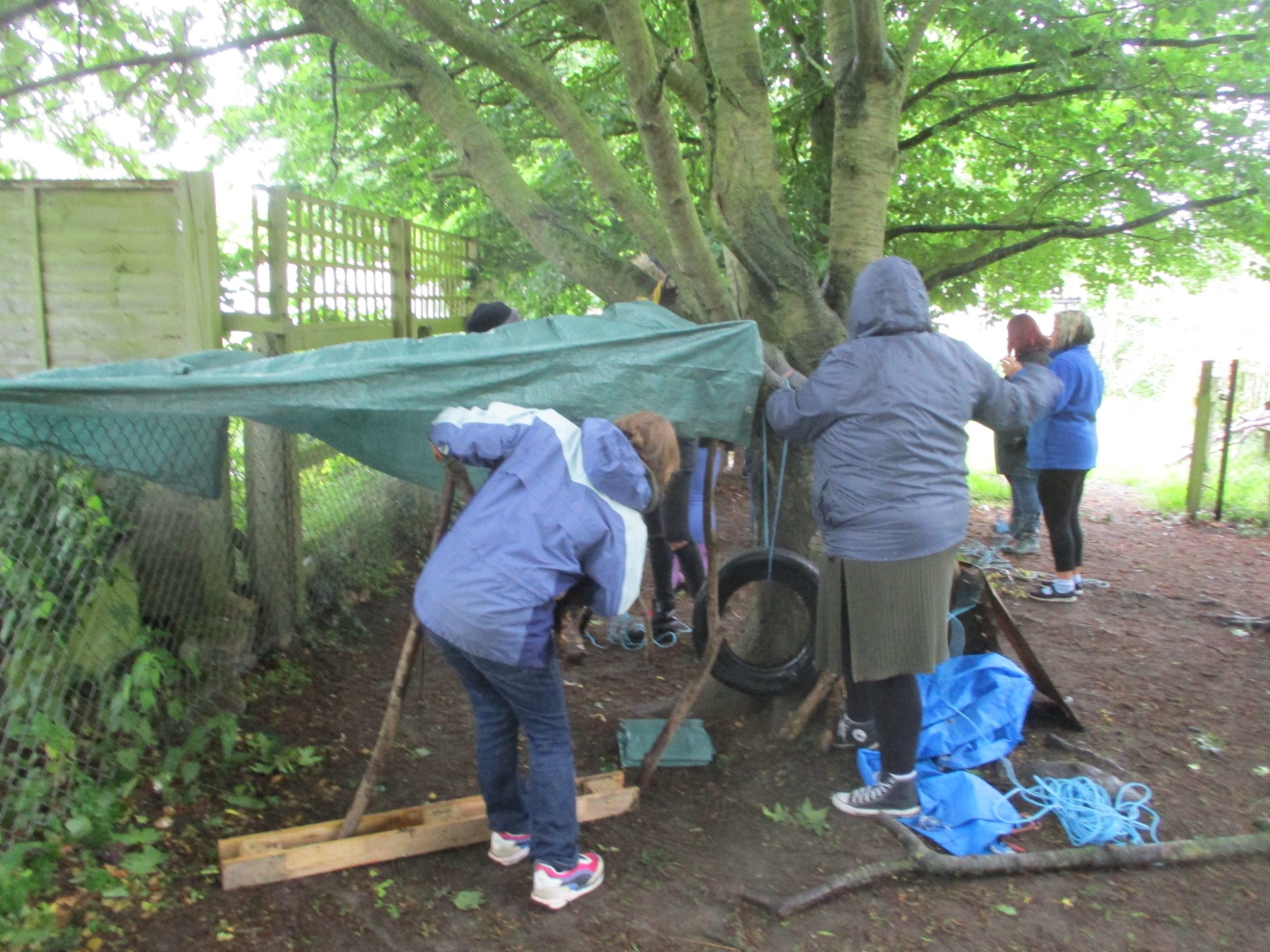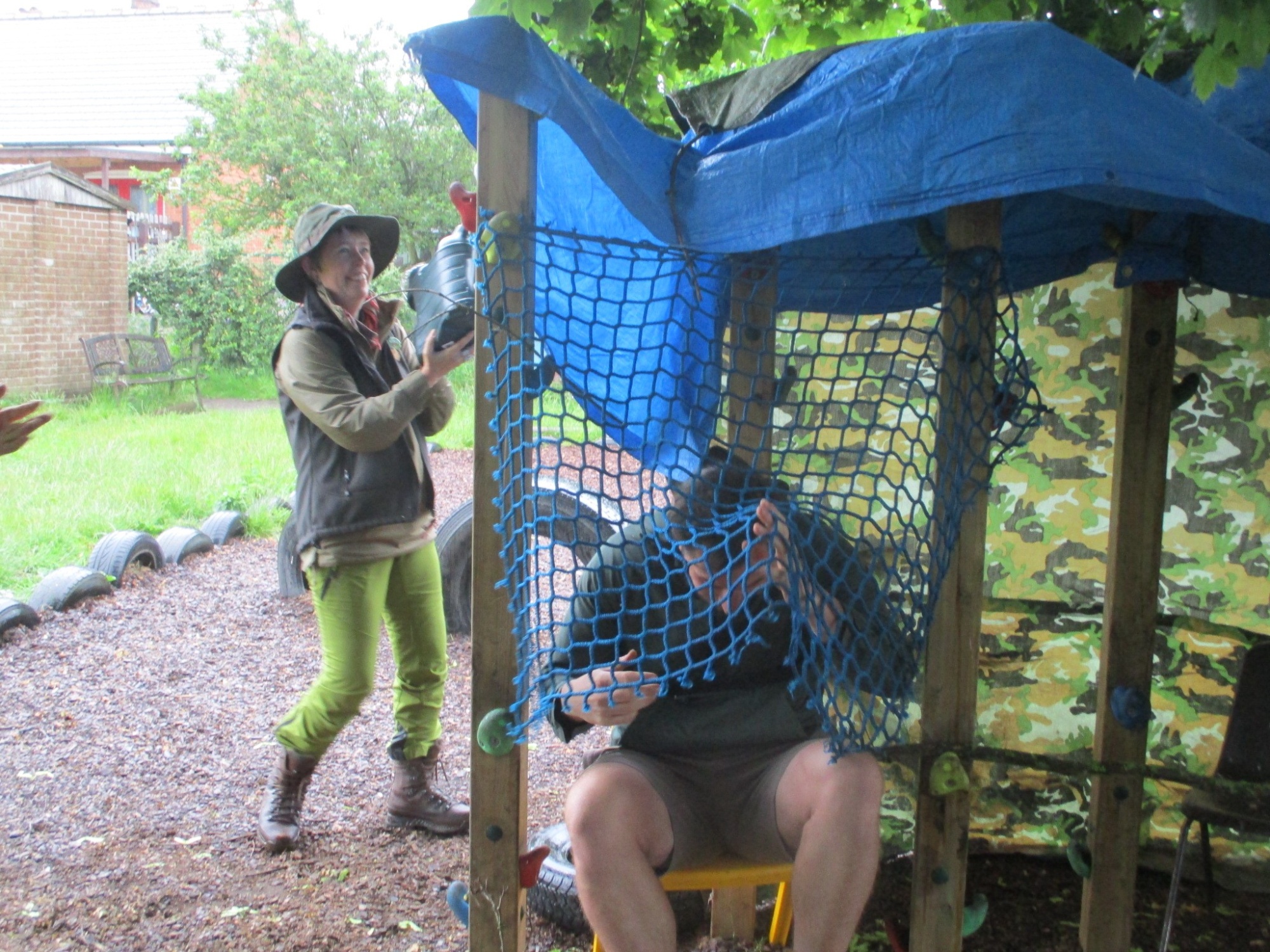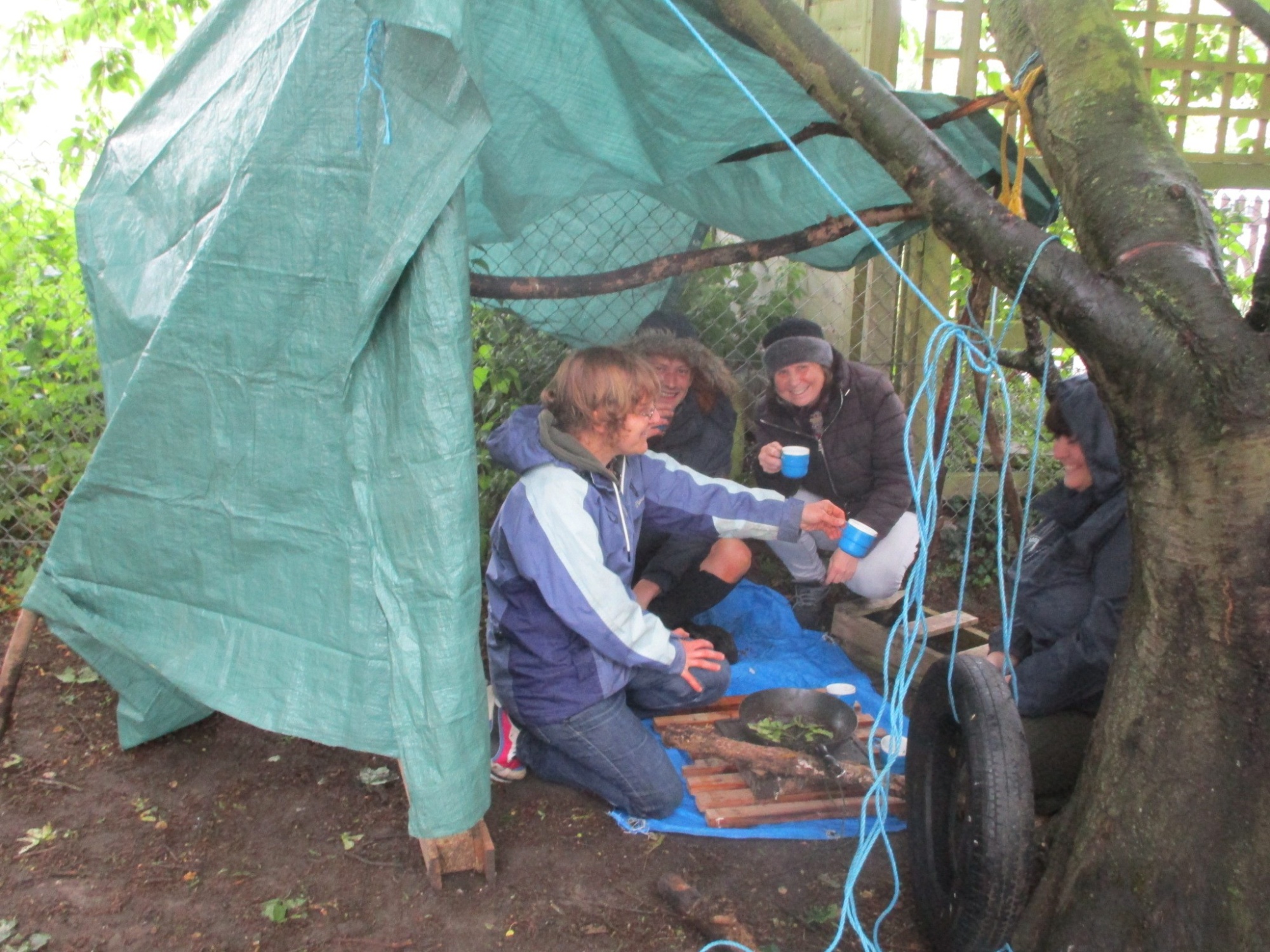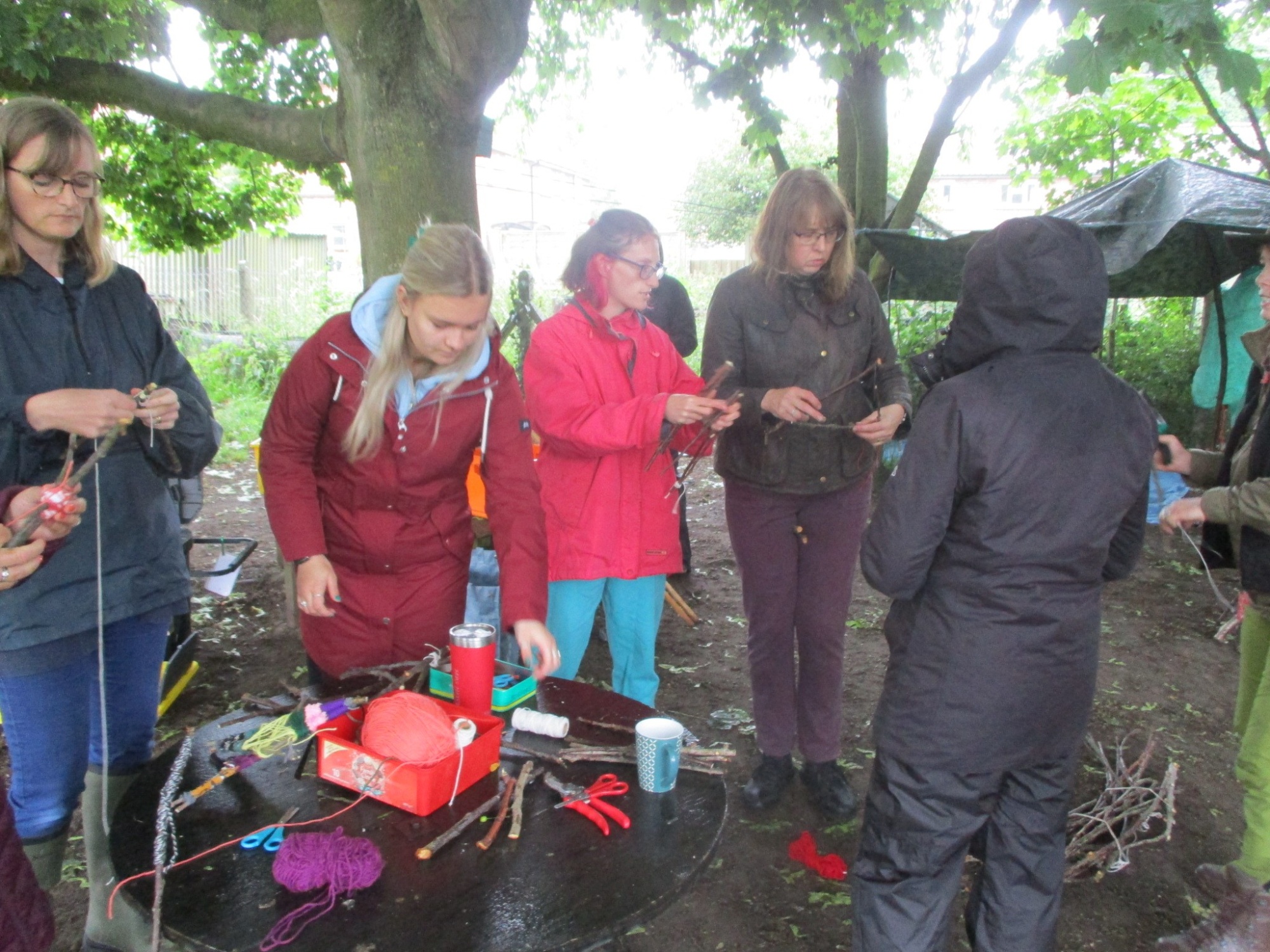 There was also the opportunity to make woven stars ad dreamcatchers with sticks and wool.
Other activities through the day included a lesson in BSL (British Sign Language).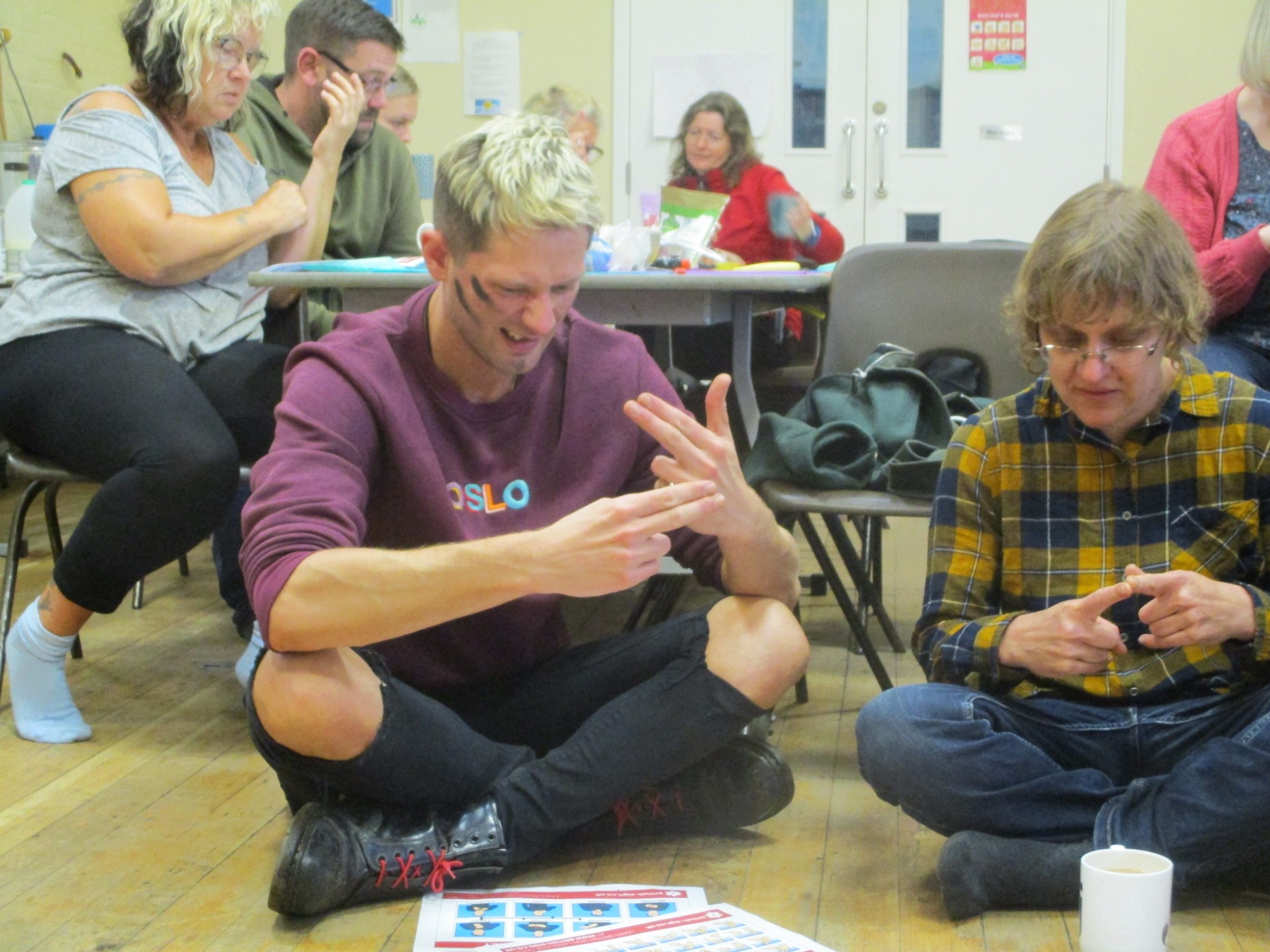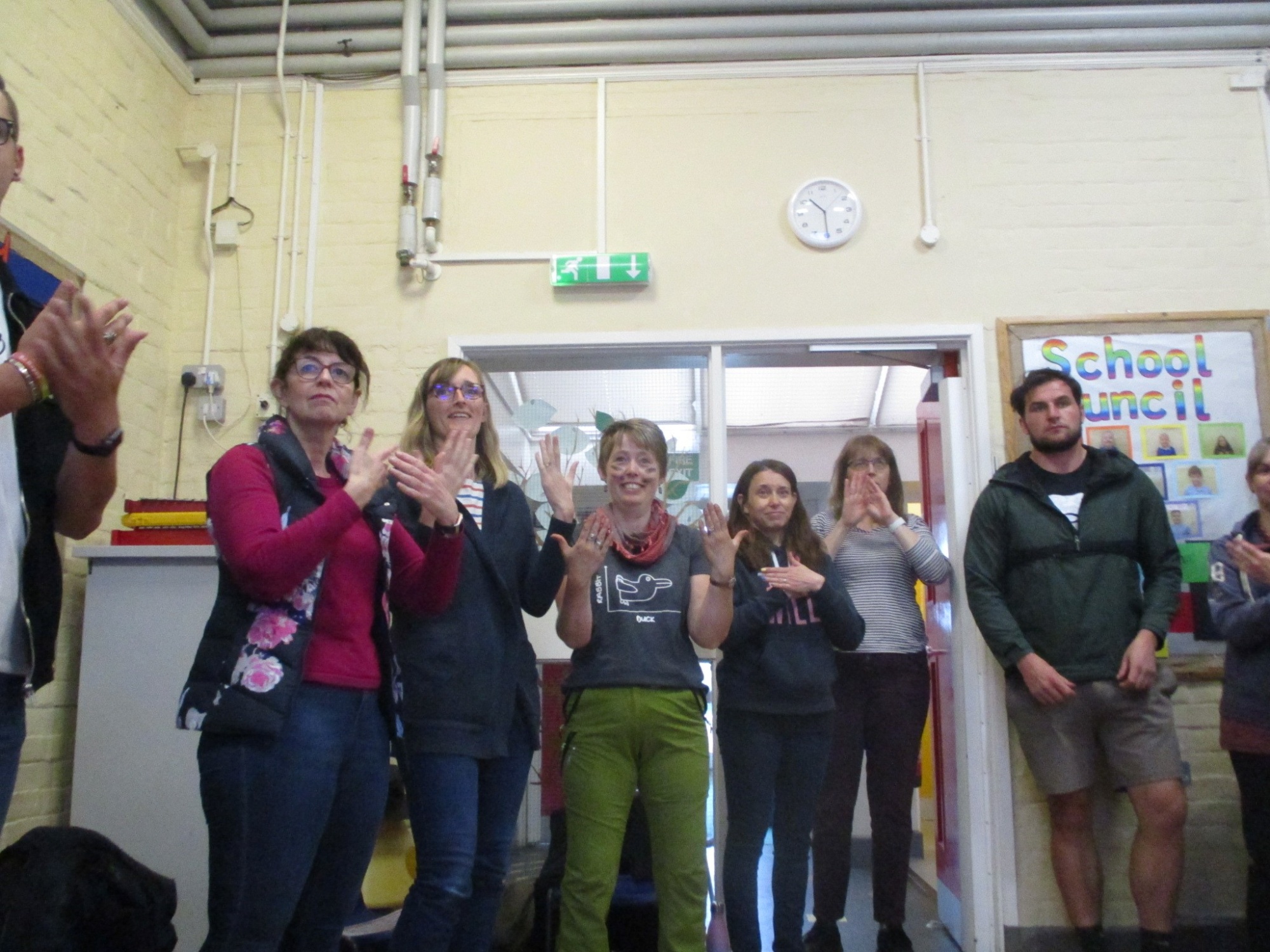 Making our own pizza for dinner.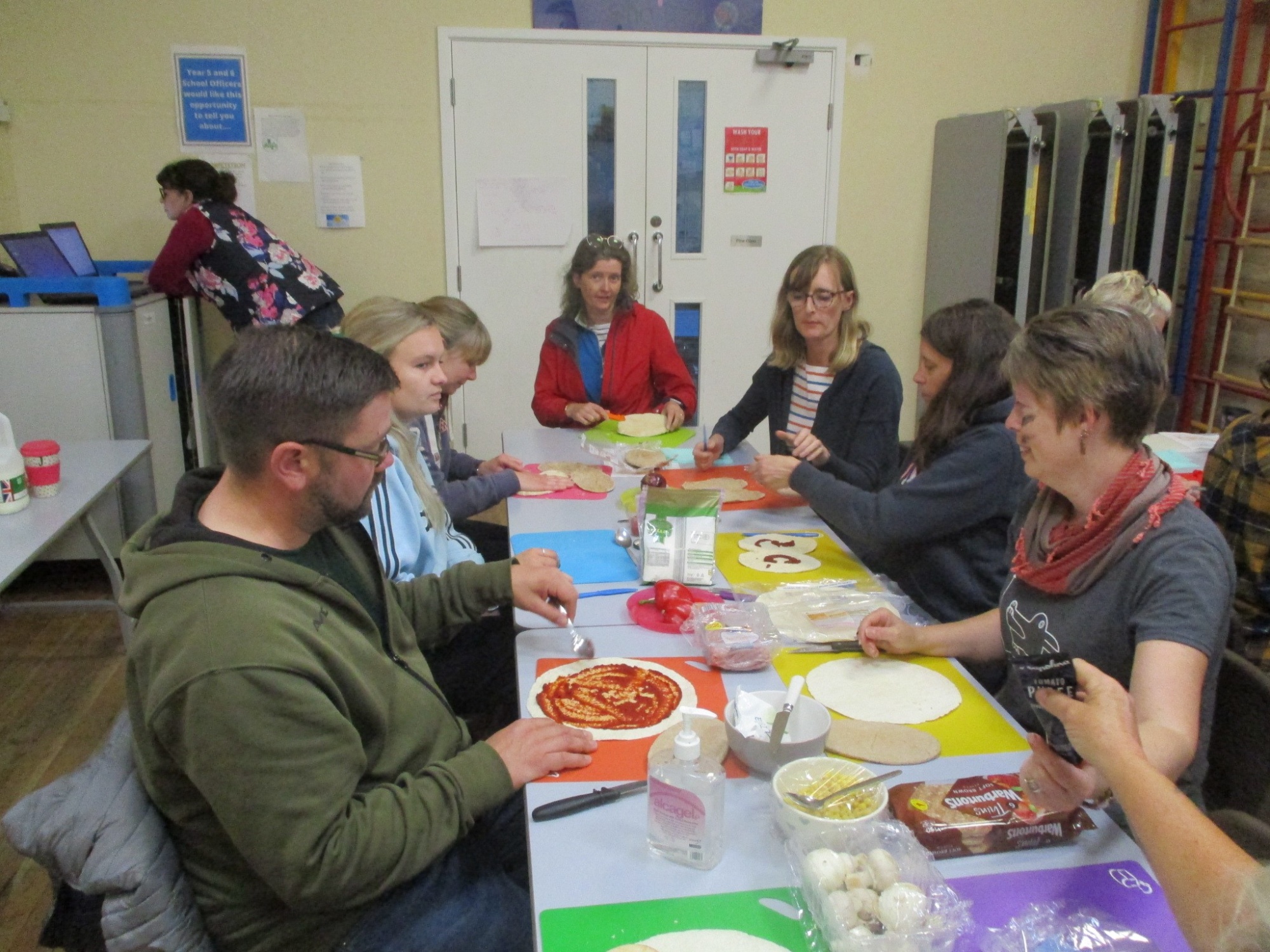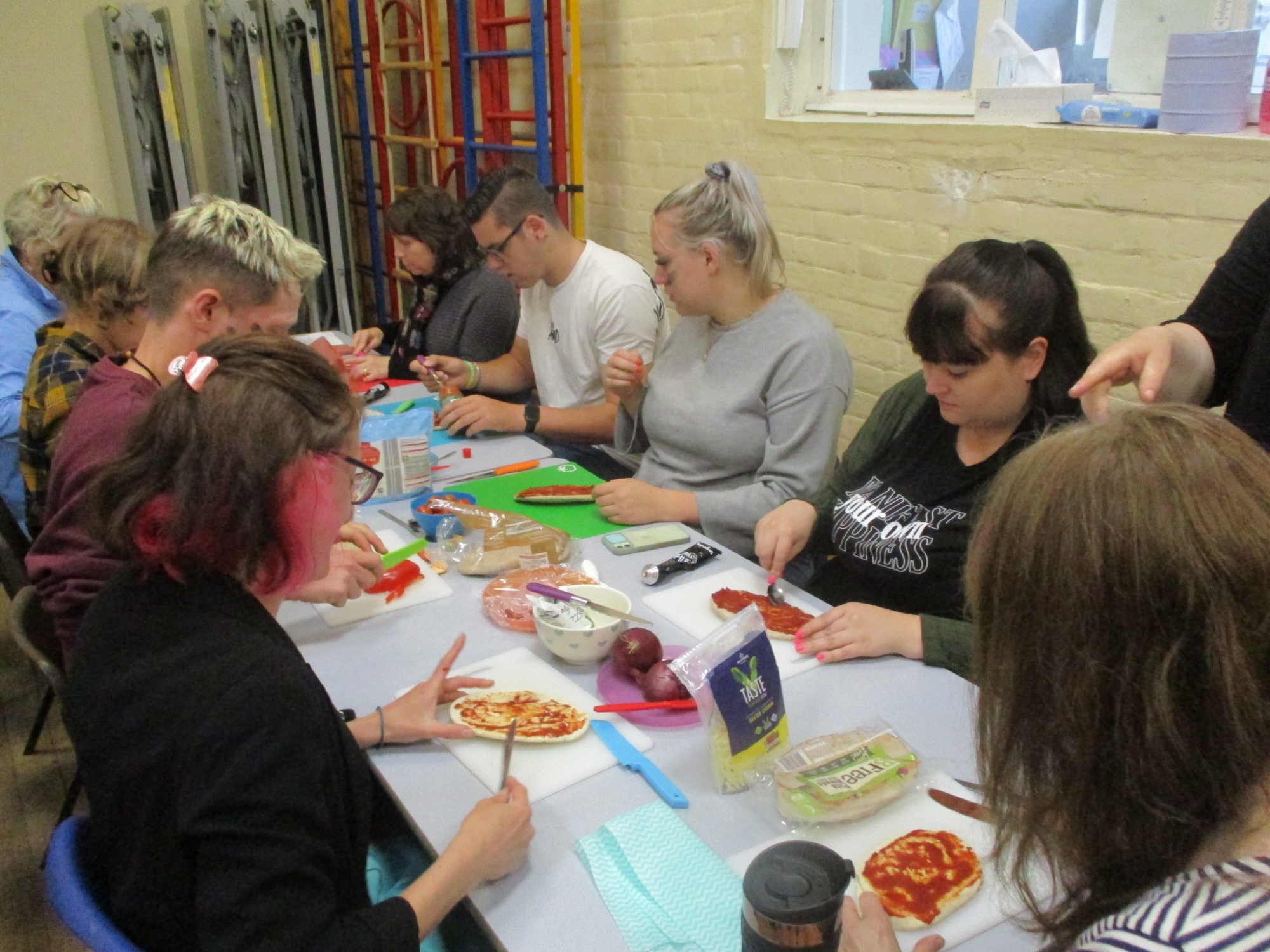 And then eating it!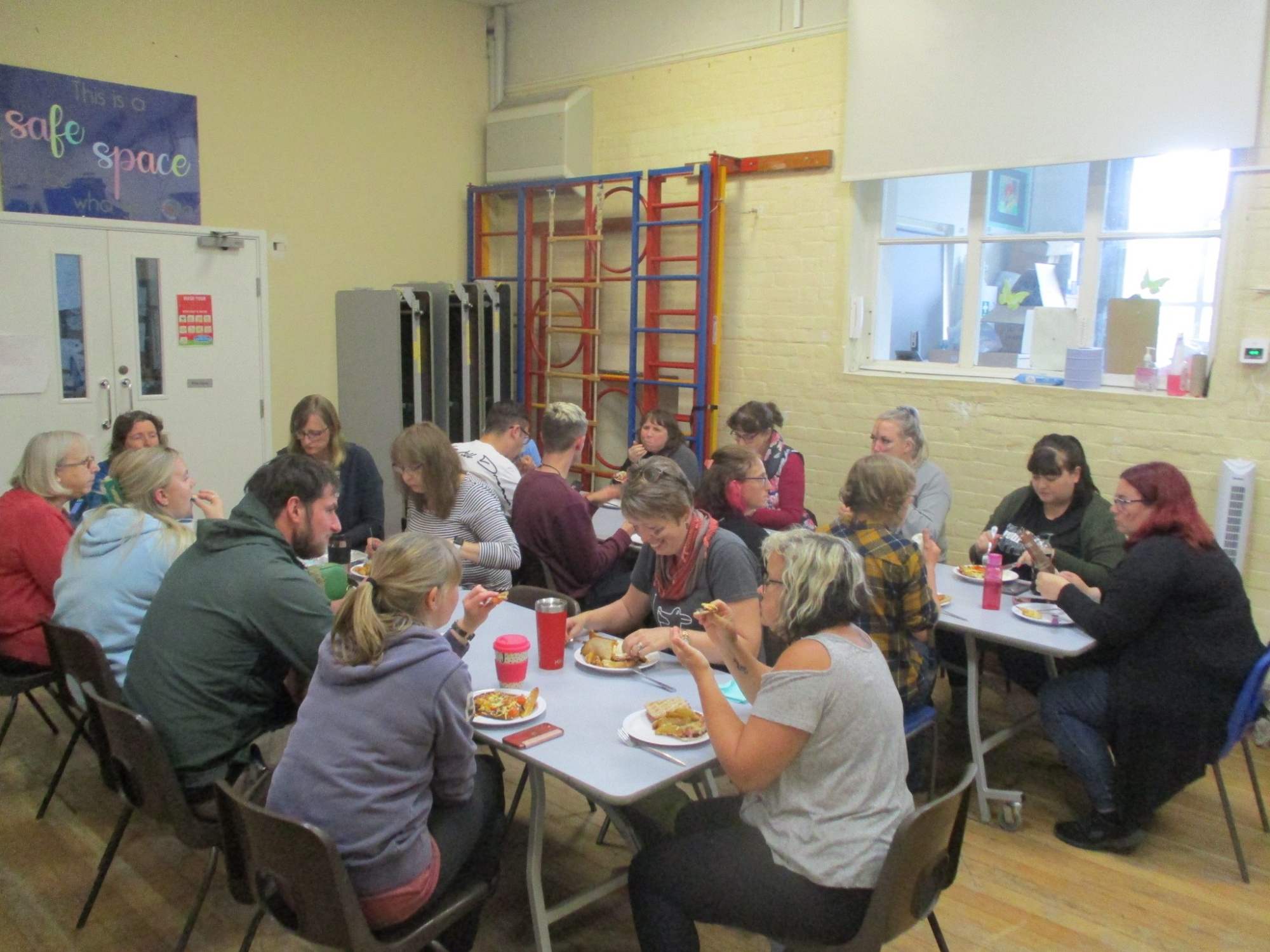 Our final activity was floristry including how to make a bow and creating a buttonhole.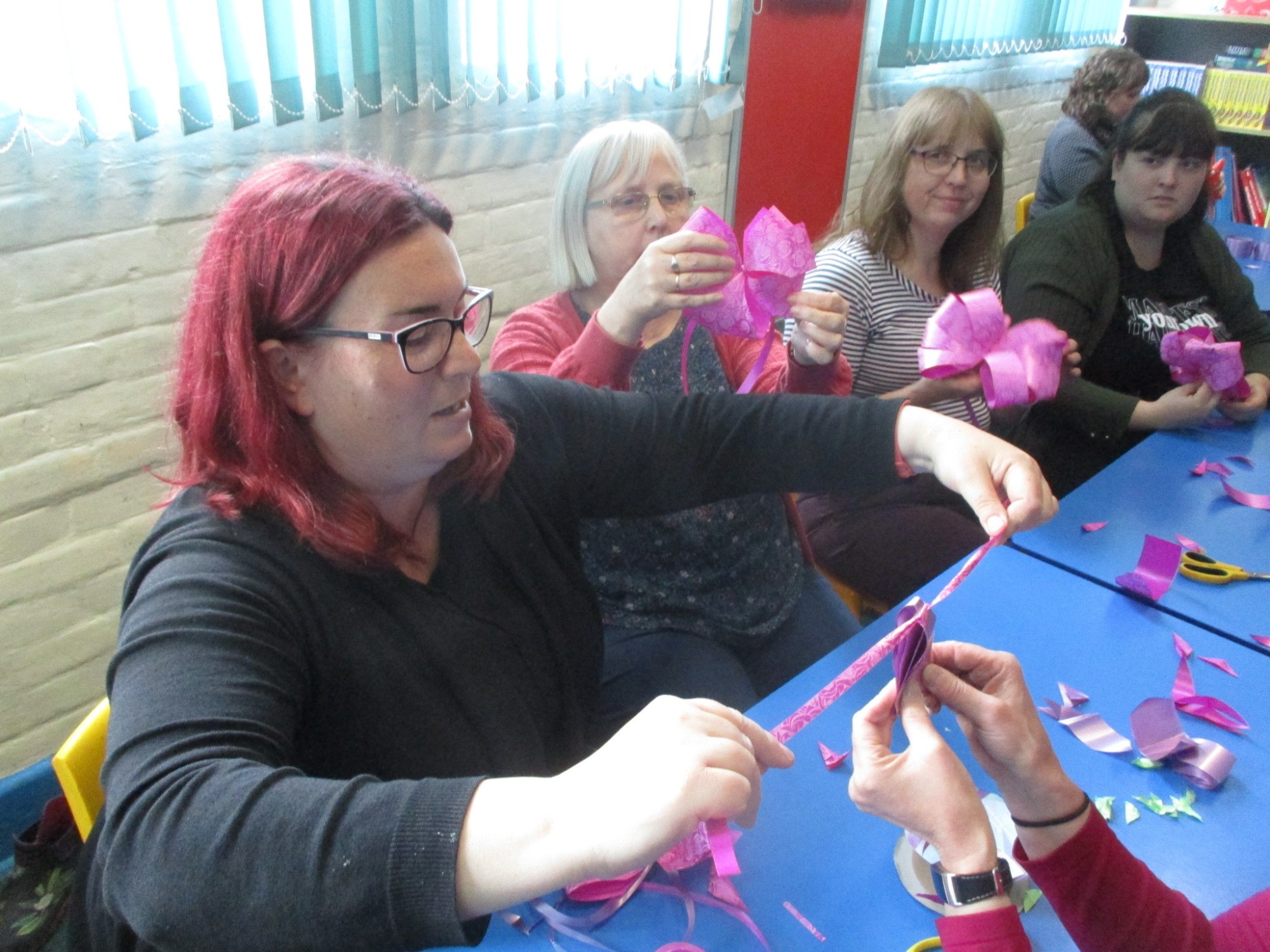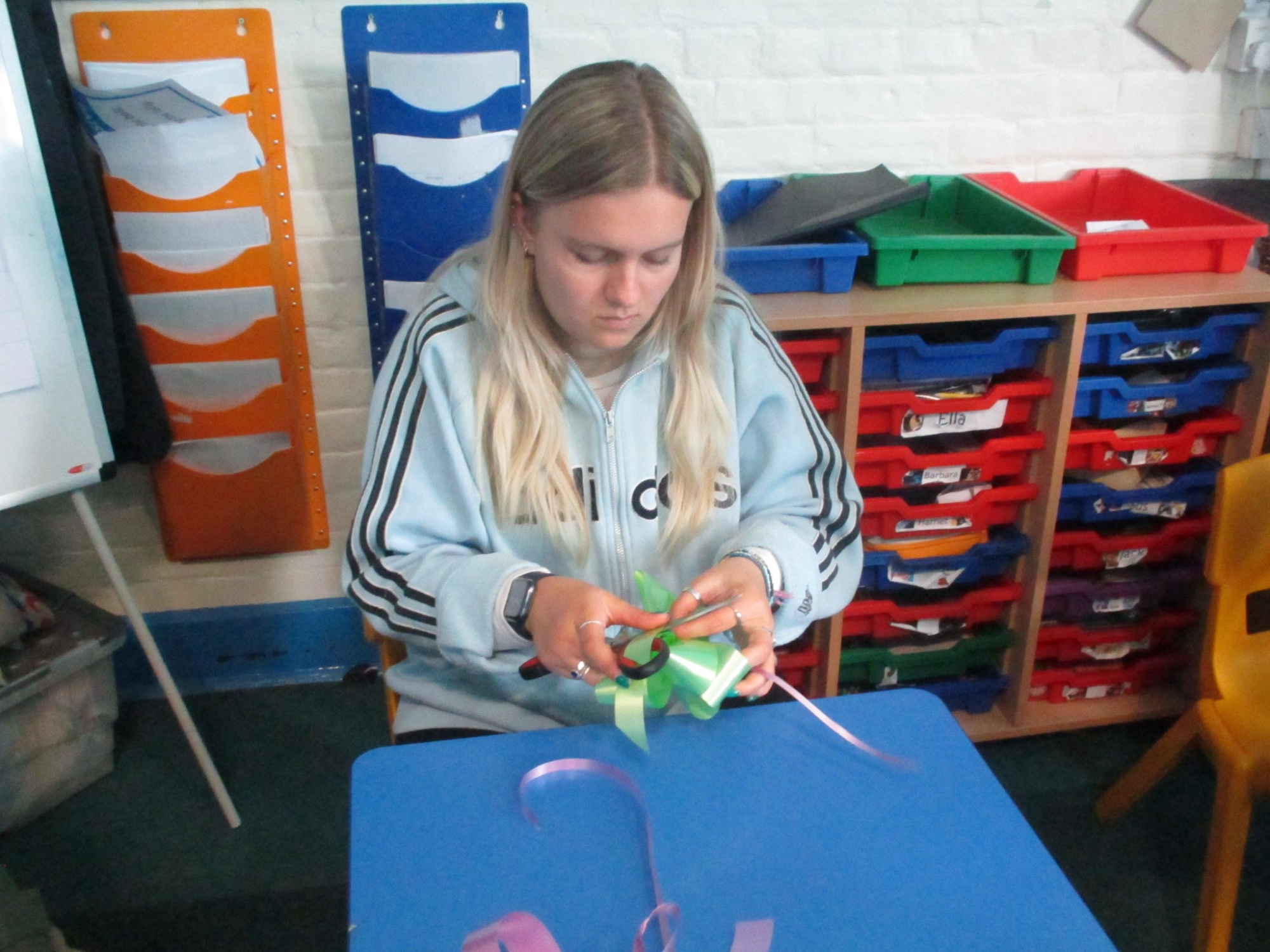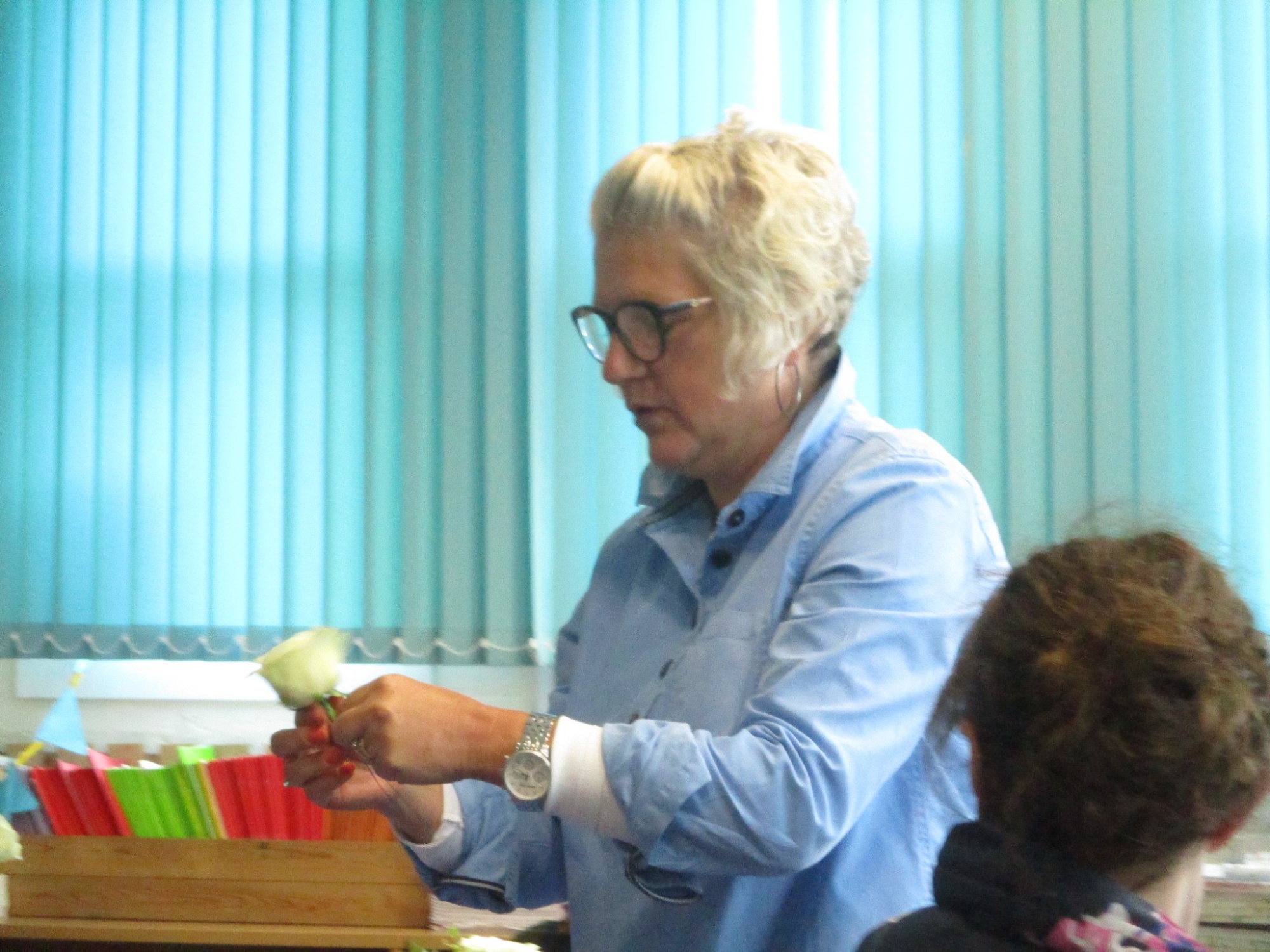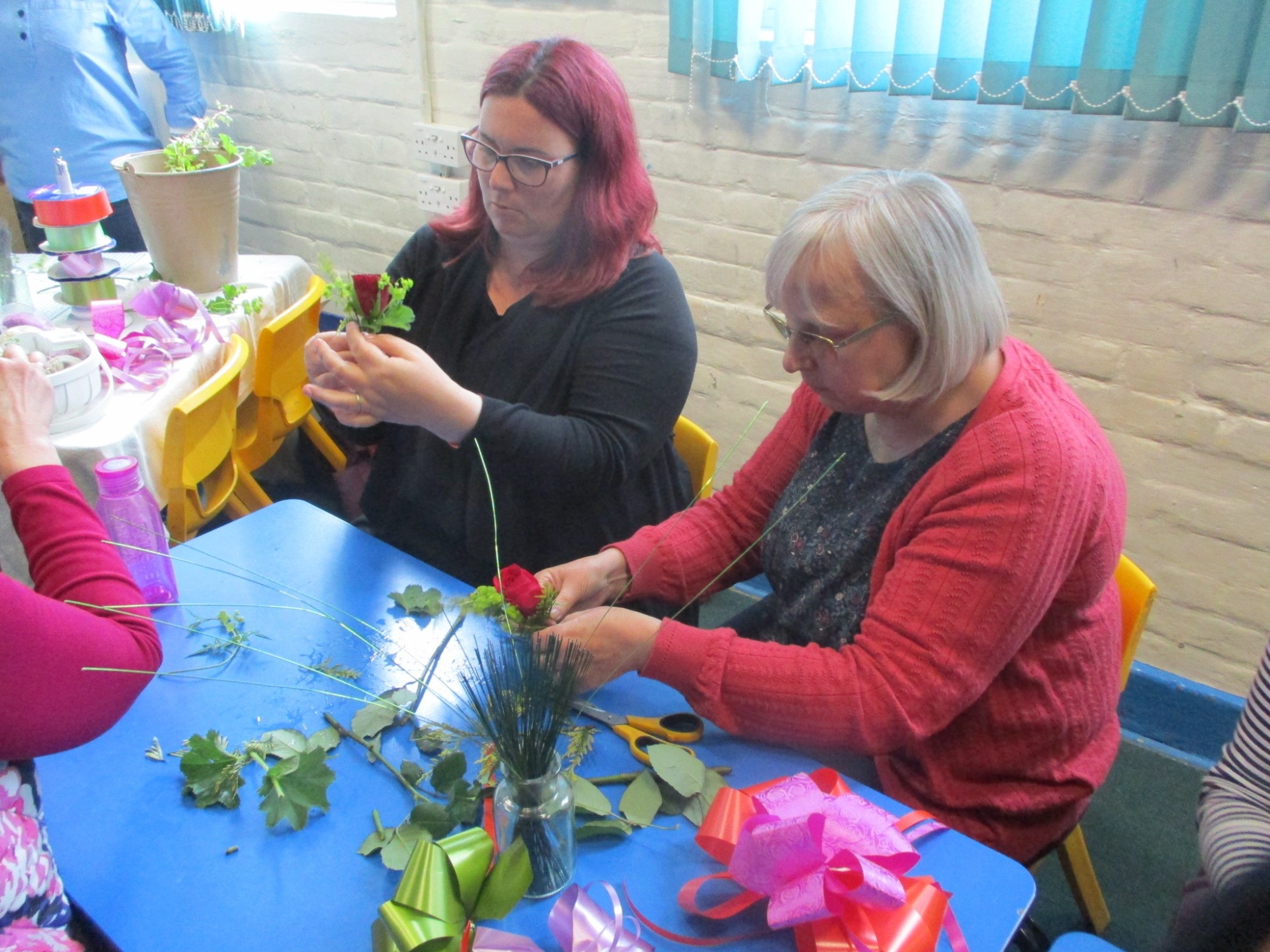 School staff who shared their own expertise ran all activities. Thanks goes out to all involved for making our day fun. It was great to just be able to spend time together.
winterton
A huge thank you to Bebe-Rai's for our £100 voucher that Mrs Johnson won in a competition that they held last year. We all enjoyed a delicious lunch as part of our staff wellbeing PD day - thank you from us all.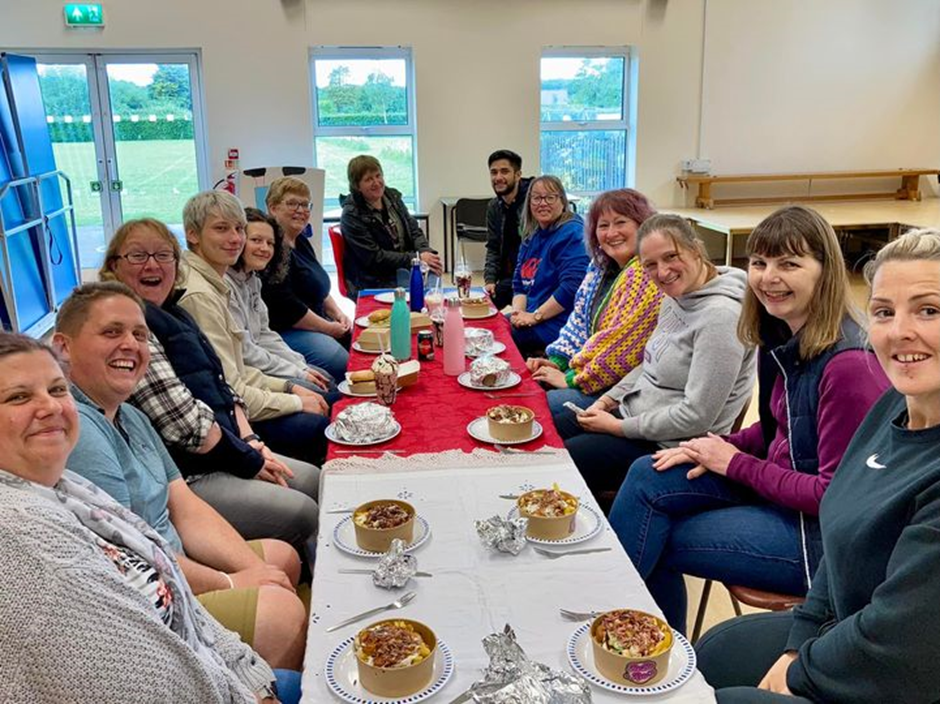 yox valley
What a fantastic wellbeing day, although the weather was miserable, everyone arrived ready for a relaxing day.
We started off singing with Jeanie, "Here comes the sun", which was really enjoyed by all. We then split into two groups, one group did Pilates whilst the other group did mindful colouring. The Pilates was excellent.
After a break we did a fun quiz, followed by a really relaxing lunch in Southwold and a stroll along the seaside. The day was finished by scones and ice cream and the announcement of the quiz winner!
It was a great opportunity to meet new people and get to know colleagues from other sites in the YoxValley team better.