News from around our schools
BARNBY NORTH COVE
Oak Class
Oak Class loves to read and share books. Inspired by our history unit of learning in the Spring term we set about a mammoth task!
The work of Dr Thomas Barnardo in the late Victorian era to ensure homeless children had safe places to sleep and to support them in apprenticeships and the enthusiasm of Anuerin Bevan MP to bring the reality of a National Health Service to the UK in the 1940s encouraged us to think carefully about how we could be pioneers for change.
Discovering the charity set up by Dr Barnardo continues to work with children and families today in our local area, we combined our love of reading with fundraising and took part in a book marathon for our social action project. For 26 days we read/shared a book/chapter at school and at home asking friends and family to sponsor us for the number of books/ chapters we read.
By the end of the 26 day challenge Oak Class had read over 400 books and raised £350 for our local Barnardo's
Pupil Parliament
Our chosen focus for this term is "Organising Events". Pupil Parliament will be hosting Barnby's Got Talent. This was requested as part of our Year 6 leaving celebrations by way of a note posted in our suggestion box back in the Autumn term. This followed our focus at the time where we thought about how effective our Pupil Parliament was in school and how we could increase pupil voice. In assembly PP encouraged the children to use our box & they also visited Early Years and KS1 classes to ask for suggestions. PP followed them up by writing letters to Mrs Scott & Miss Williams to ask if they could grant the children's requests. In a later assembly PP were able to announce that we would be holding our own talent competition. Application slips were handed out, returned & a running order announced. Wonderful posters have been created and displayed around school. There will be 2 heats & a final. It will be very much like the one on TV, but without Ant & Dec! PP will introduce the acts. Our teachers will judge the heats and everybody will vote in the final.
Our spring focus has led us to our second event, a book sale. Last term we introduced our Green Team. At Barnby, our Pupil Parliament manages the team but everybody is encouraged to be part of it. We wrote a job description using our learning characteristics. PP have been giving out Green Awards to individuals or groups who have been active in caring for the environment. We also wanted to improve our recycling so held an assembly to show our pupils how we could achieve this. We showed the pupils which rubbish could go in different bins and have now put signs on them to show this.
So today PP made posters to advertise our book sale and we have decided to donate the funds raised to Book Aid International which links nicely to our Social Action Project & recycling aims. Book Aid International is the UK's leading international book donation & library development charity. Every year they give millions of people the opportunity to read by providing brand new books to thousands of libraries, schools, universities, refugee camps, hospitals and prisons worldwide.
We thought this would be a great way to finish our year, link to previous foci, give them the opportunity for leadership and something meaningful to do.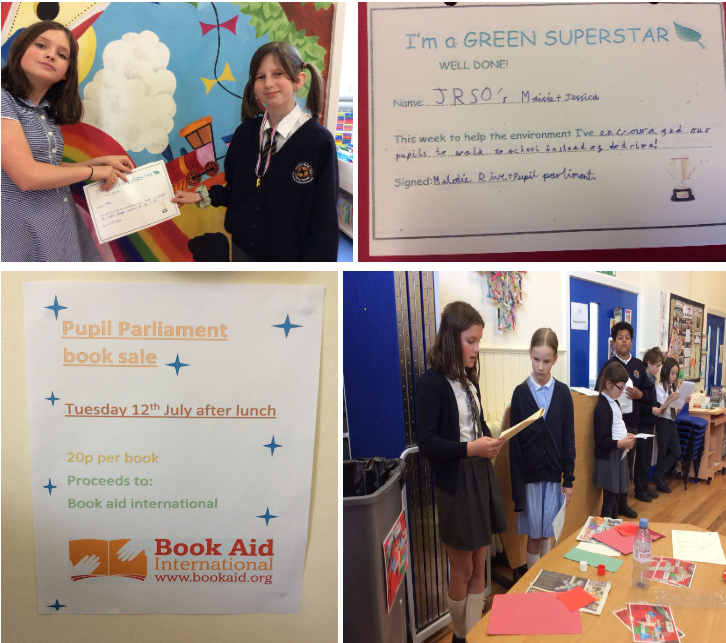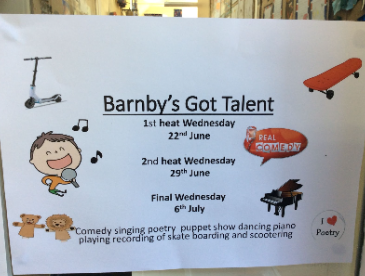 Junior Road Safety Officers
As part of the junior road safety scheme, Willow and Chestnut Classes entered this year's Clean Air Day competition. The children had to design a comic strip that tells a story about the dangers of air pollution and how we can improve air pollution to help the environment. The children worked really hard and produced some amazing comic strips.
We have just found out the great news that our school has won a scooter pod for all of our efforts. We have chosen a black and red scooter pod to match the colours of the ladybird on our school logo. The scooter pod will be installed very soon. Well Done Chestnut and Willow classes!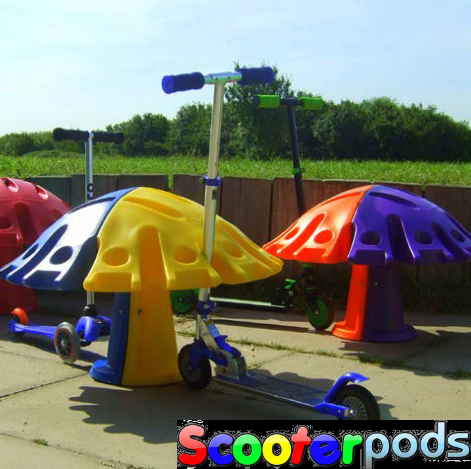 Get Active
One of our pupils decided that she would like pupils to get active daily with organised activities at playtime. She thought that after COVID, pupils needed to be more active.
She produced posters to advertise around the school and presented her club to the whole school in assembly.
Every day different sporting activities are set-up and many pupils participate. Staff oversee the club but do not get involved with any of the organisational tasks. This has been so successful that she has even got an assistant to help her!
We are so proud of this initiative at Barnby and for the extra responsibility taken on by our older pupils.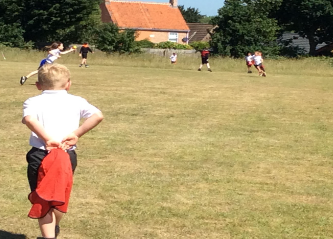 GLEBELAND
Mrs Carter and the gardening club have been busy rejuvenating the plants and borders. The pupils planted flowers and fruits and tidied the shrubs at the front of the school to begin the warm welcome for visitors. They have continued the colourful vibe into the playground, using pops of colour in planters. The club have also worked hard to hoe, rake and nurture the bedding areas before planting fruit and vegetables seeds. The results are starting to bear fruit!

The Mental Health lead program
Following the completion of the course, the SEMH provision has continued to grow from strength to strength.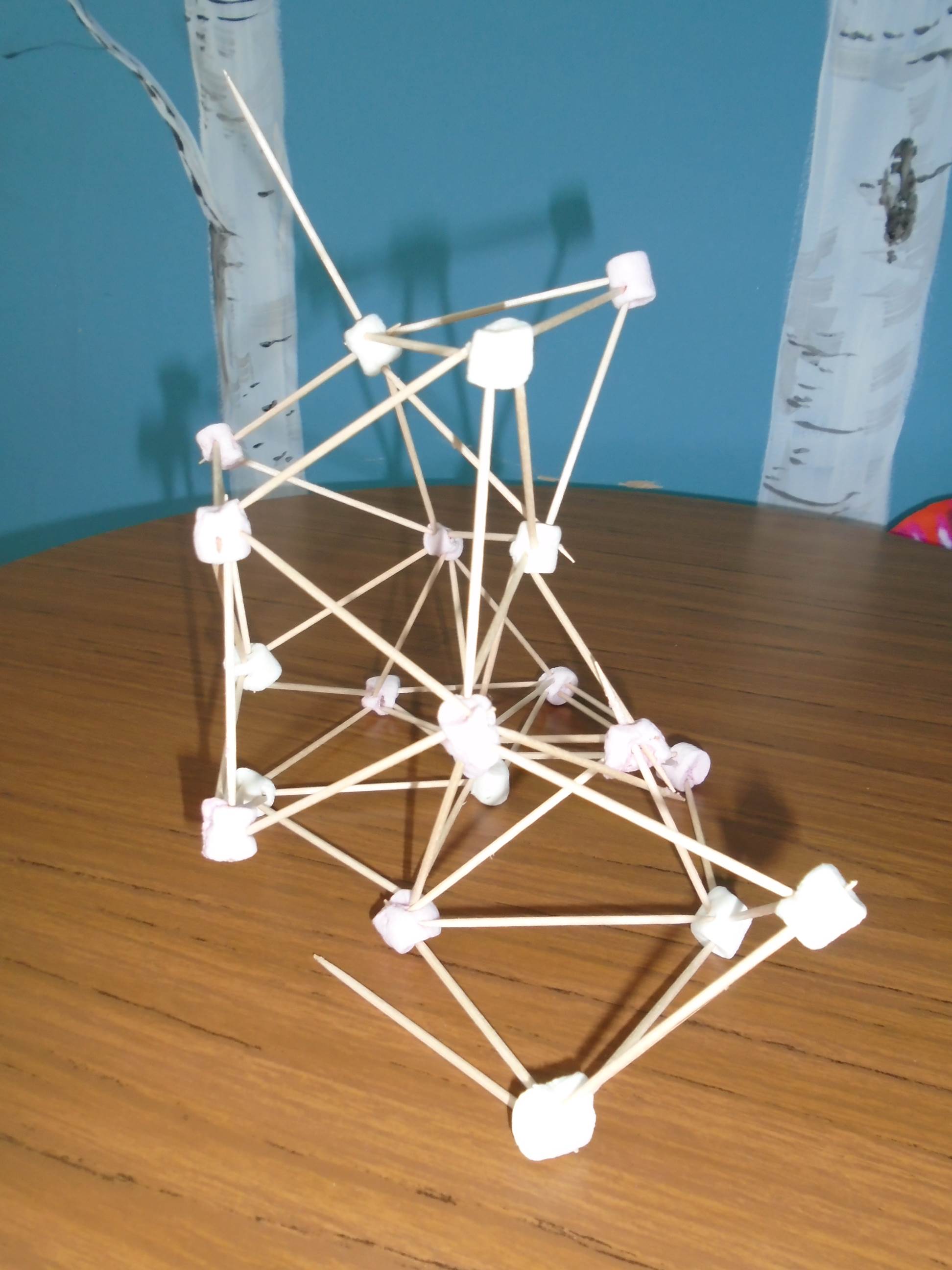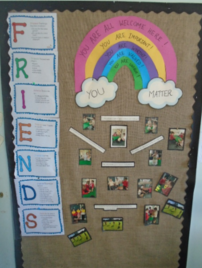 Natasha Danks has developed the Friends and co-constructors displays to reflect the amazing activities the pupils are actively engaging in. Through the great work, more pupils are talking about their feelings and using strategies to regulate with less adult intervention needed.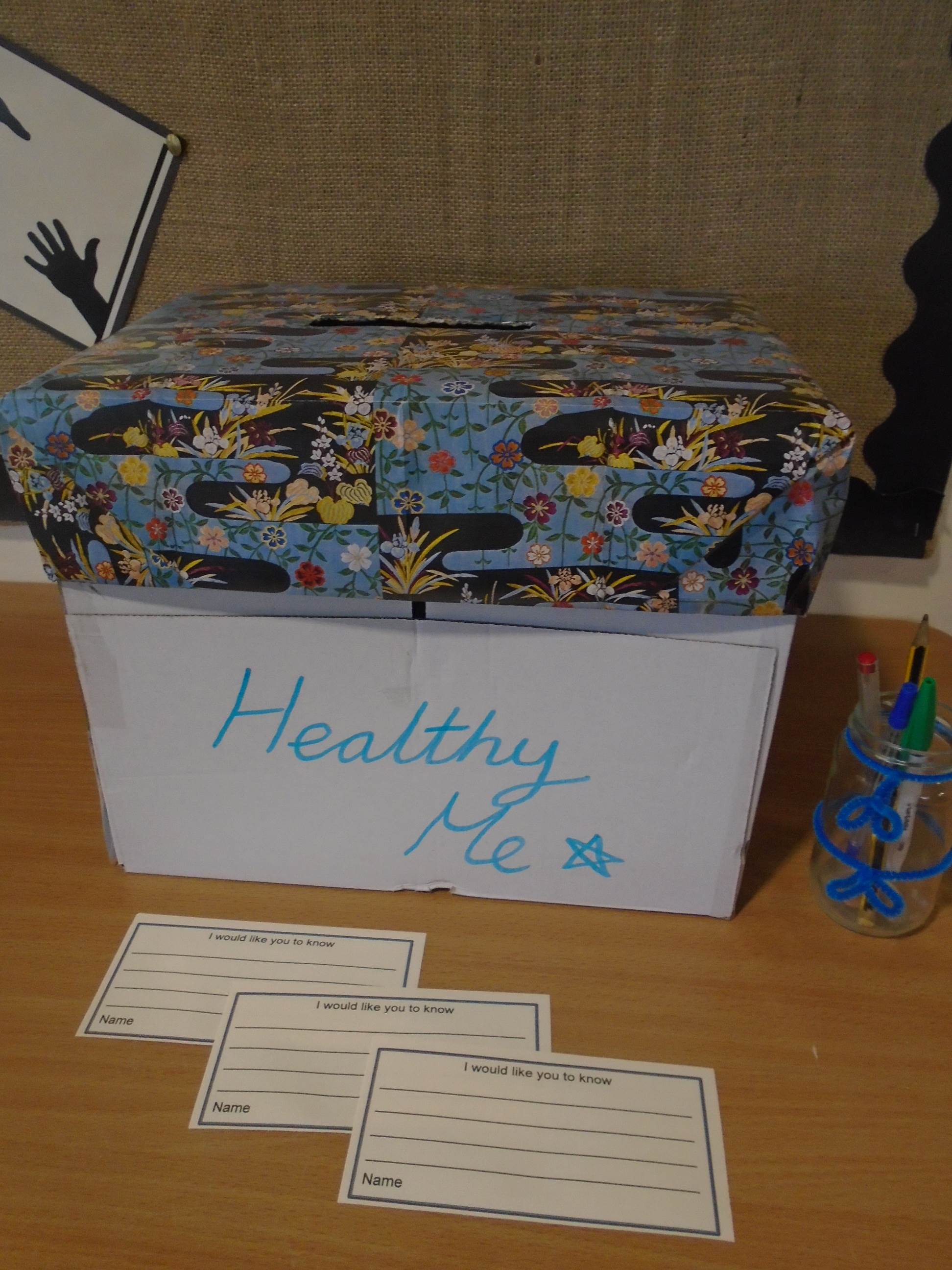 The introduction of a 'Healthy Me' box in the main corridor has enabled pupils to record what it is they would like us to know about how they are feeling, things they are worried about, friendship difficulties or even positive moments in their school life. These are named or anonymous. The slips are then posted into the box, checked daily and always acted upon with check ins with the pupils to discuss their notes.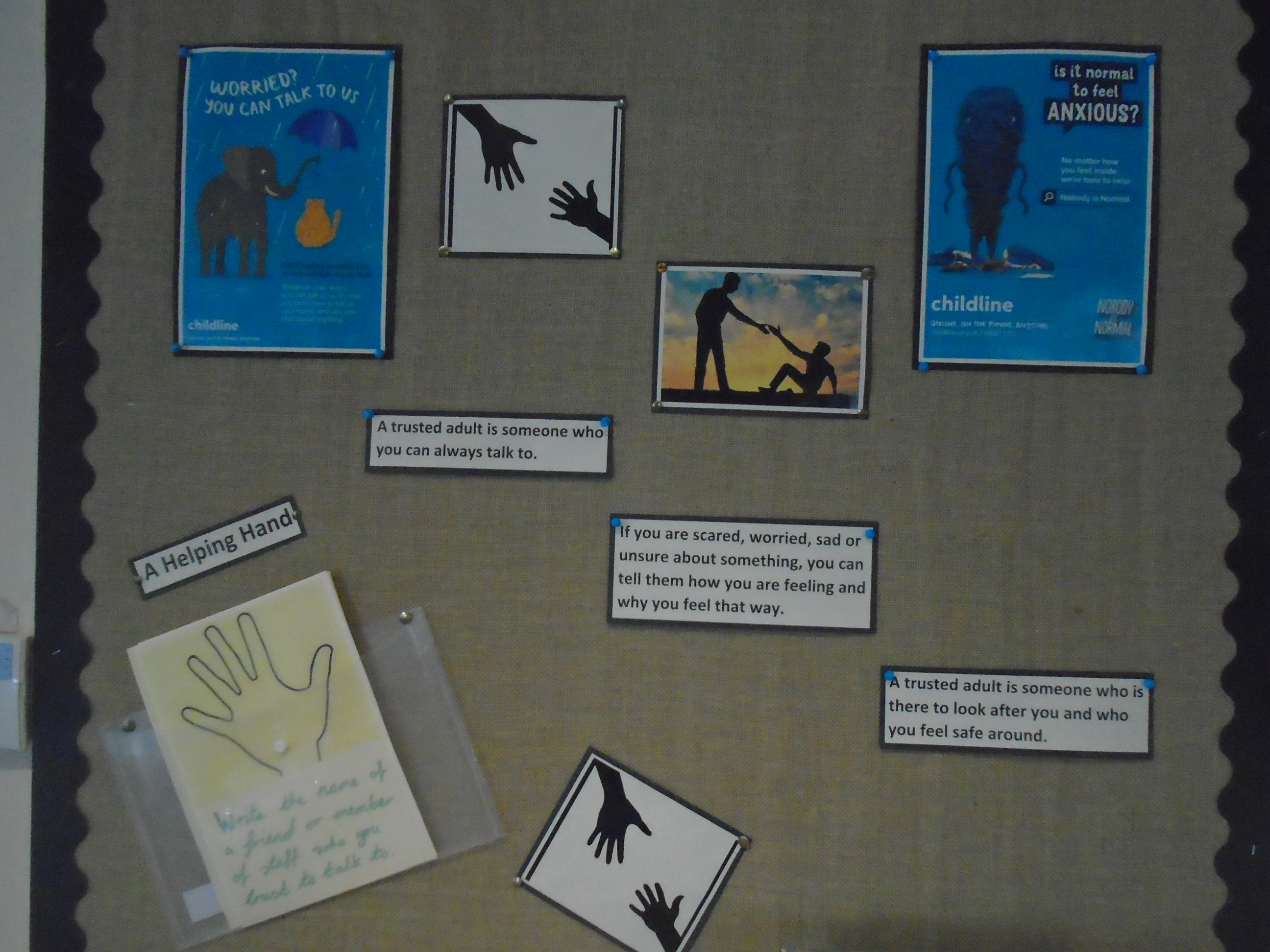 Our assemblies this term have also focused on how we can keep ourselves physically and mentally healthy, with pupils identifying the adults and peers they can speak to. This has developed into our 'Helping Hands' board, sharing how our trusted adults support us and keep us feeling safe and secure.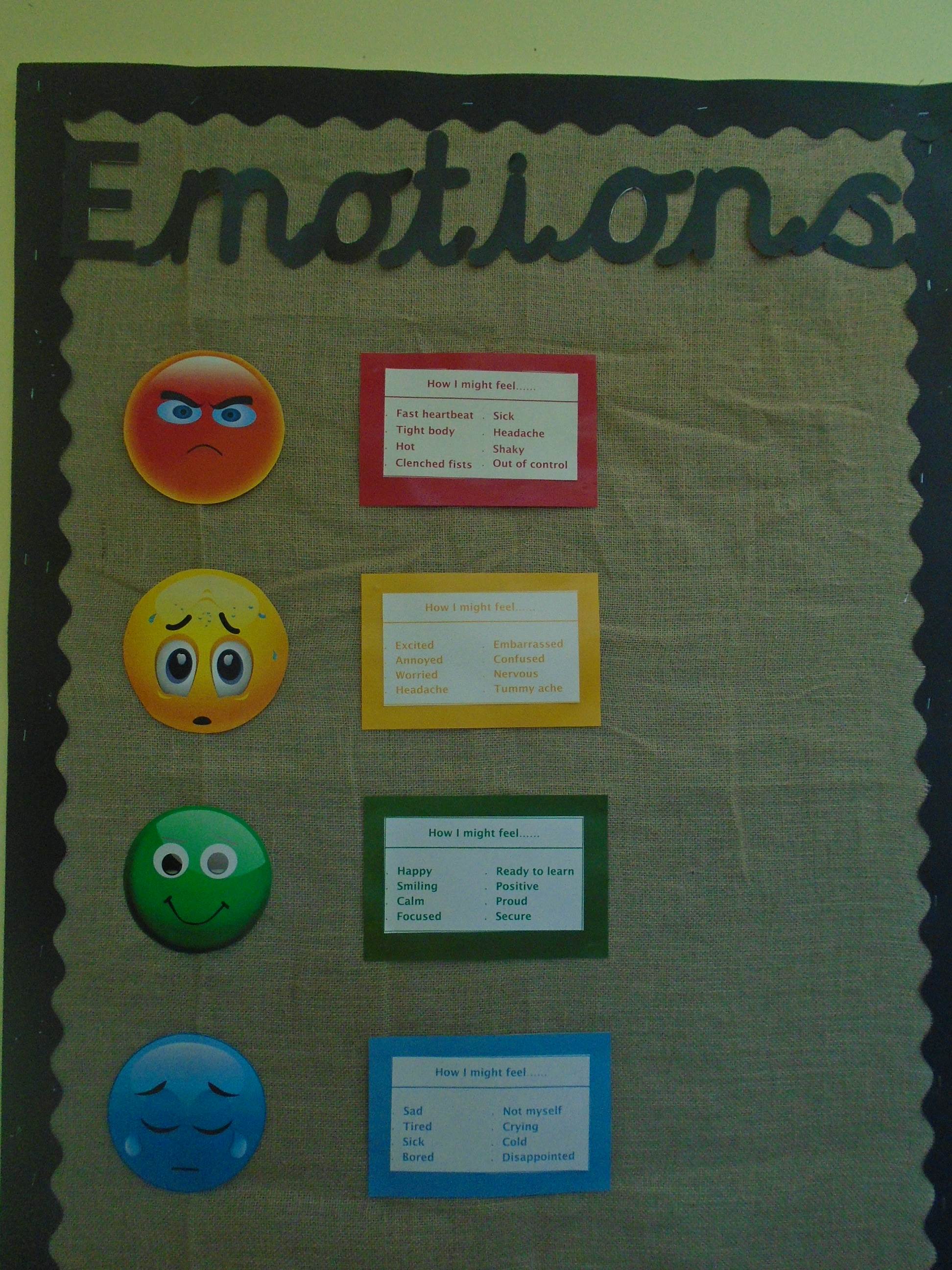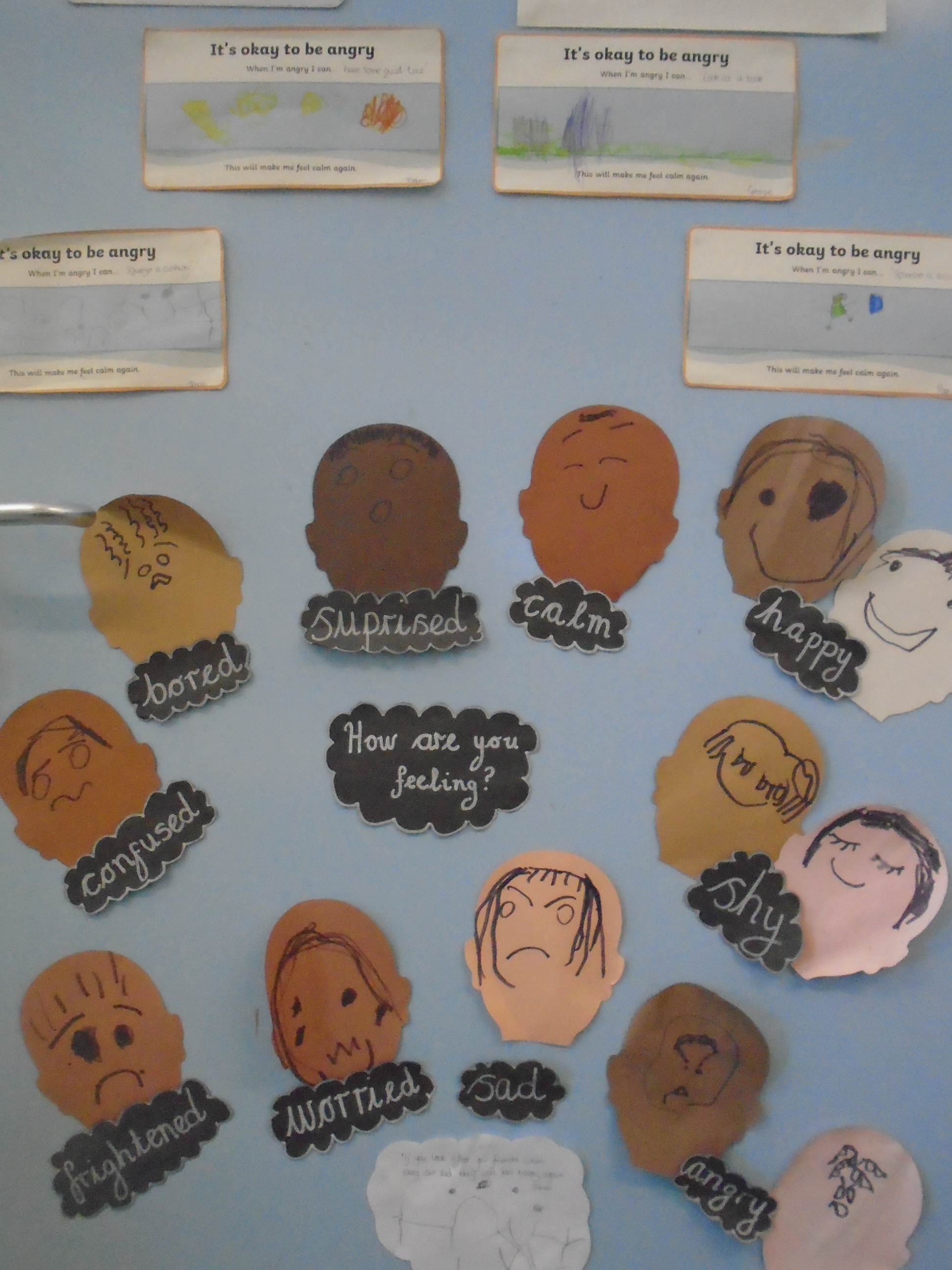 EYFS have developed this to include pictorial and malleable provision that enables them to develop their understanding of emotions and how they feel within their body.
KIRKLEY NURSERY & EARLY YEARS CENTRE OF EXCELLENCE
It's been a time of growth at Kirkley Nursery and we now have 96 children on roll, with new families calling every day looking for spaces. All our staff are working additional hours to ensure our children can access the sessions they need, especially the N2 children who are due to start school this coming September.
Staff News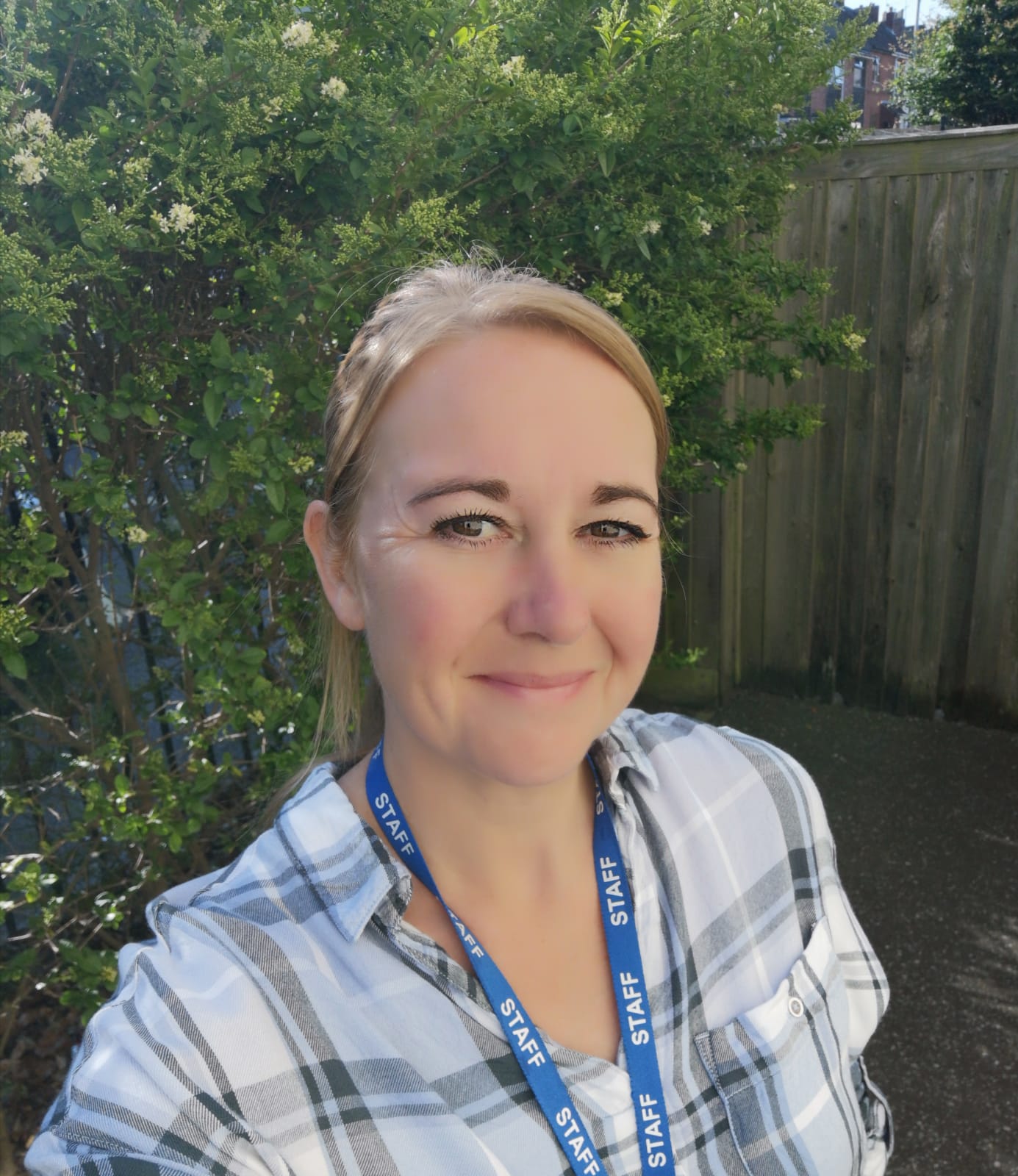 Following a rigorous recruitment process, the Trust has appointed Miss Lucy Ruskin as Kirkley Nursery's new Nursery Manager. Lucy is an experienced nursery leader and has been Head of Childcare Logistics for Alpha Nurseries, supporting nursery managers across the country.
Lucy started with us on Monday 6th June and has had a busy start, learning the nursery systems, getting to know staff and all the school jargon, which comes with working for a Multi-Academy Trust. Lucy will be working closely with Jemima Williams (Borders) from September to continue to develop the curriculum and work towards achieving The Curiosity Approach accreditation.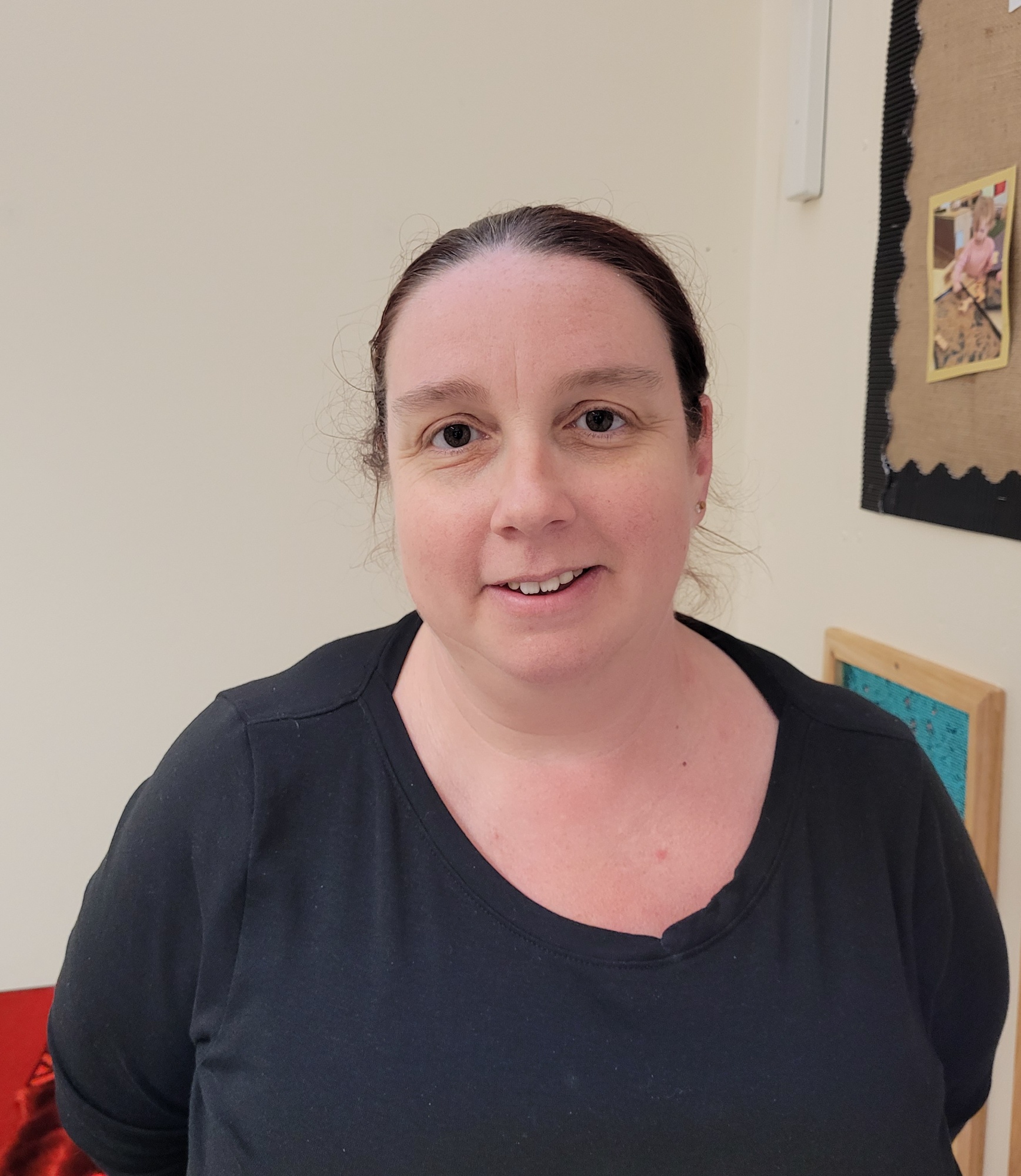 We have also appointed Sarah-Jane as an additional bank member of staff. Sarah-Jane is an experienced practitioner and gained her National Diploma in Childcare back in 1996. She's passionate about working with children and always loves seeing smiles on children's faces. Sarah-Jane has three children of her own and enjoys going out for walks. In her spare time, she's a Beaver Leader and plays a variety of instruments, including flute, saxophone and clarinet.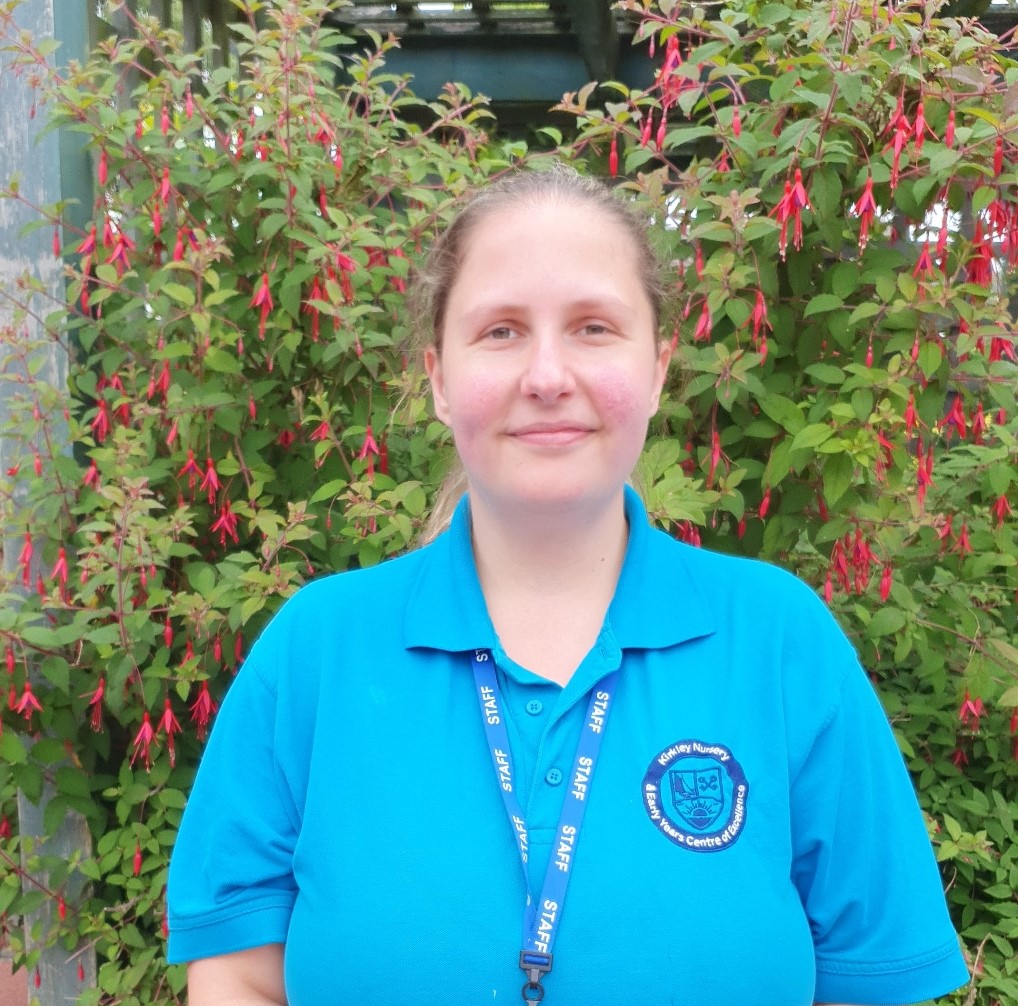 We are proud to announce that Lauren, our pre-school Room Lead, is starting her teacher training course this September. Lauren has been working at Kirkley Nursery since it opened in September 2020. She is an extremely knowledgeable member of the team who is consistently professional and has done a fantastic job of leading the Owls Room. Lauren also attended the Talk for Writing training last year and has been supporting her colleagues across the nursery to plan and deliver T4W sessions based on their core texts. We wish Lauren all the best in her future career as a primary school teacher.
RENDLESHAM
To Celebrate the Queen's Platinum Jubilee Rendlesham Primary School entered our Village Royal Residence Competition and won the Community Award trophy!. Our Sewing Enrichment Club created some bright, patriotic bunting for the front of the school. You may also notice a special guest on the balcony! The whole school put on a performance for the parents, with this as a backdrop, of some Jubilee songs they had been learning.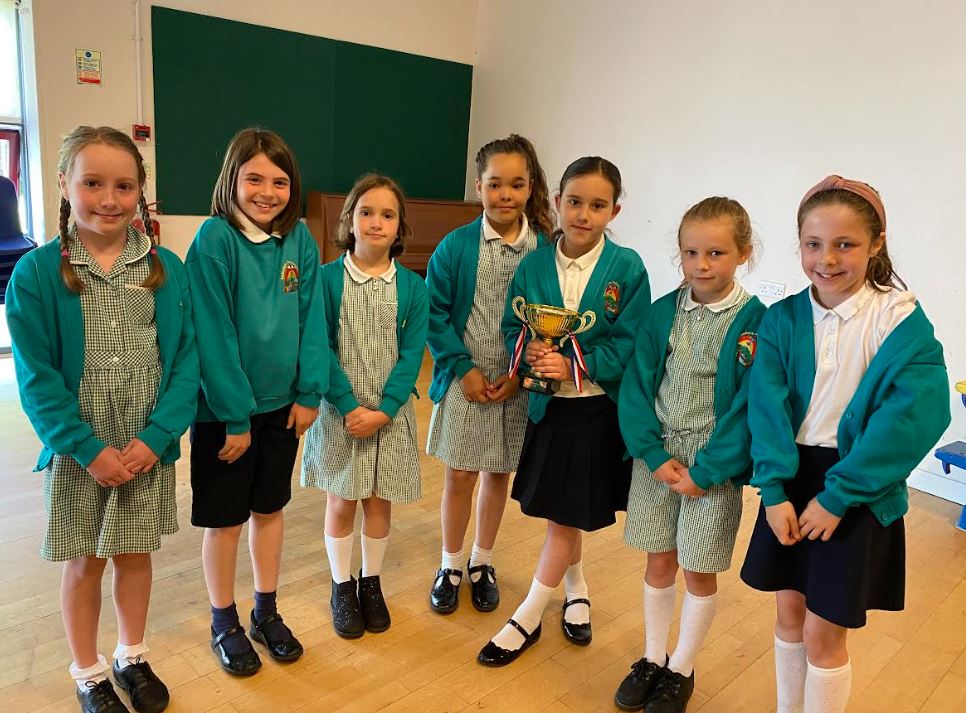 WAVENEY VALLEY
MENDHAM
Children have been working hard to support each others wellbeing at Mendham.
We recently introduced the 'wellbeing tree'.
Each fortnight a new challenge is set and children are encouraged to spot each other carrying out
the challenge. When they are spotted a leaf is added to the tree saying what it was they were seen
doing.
Staff read the messages on the leaves and respond with positive feedback.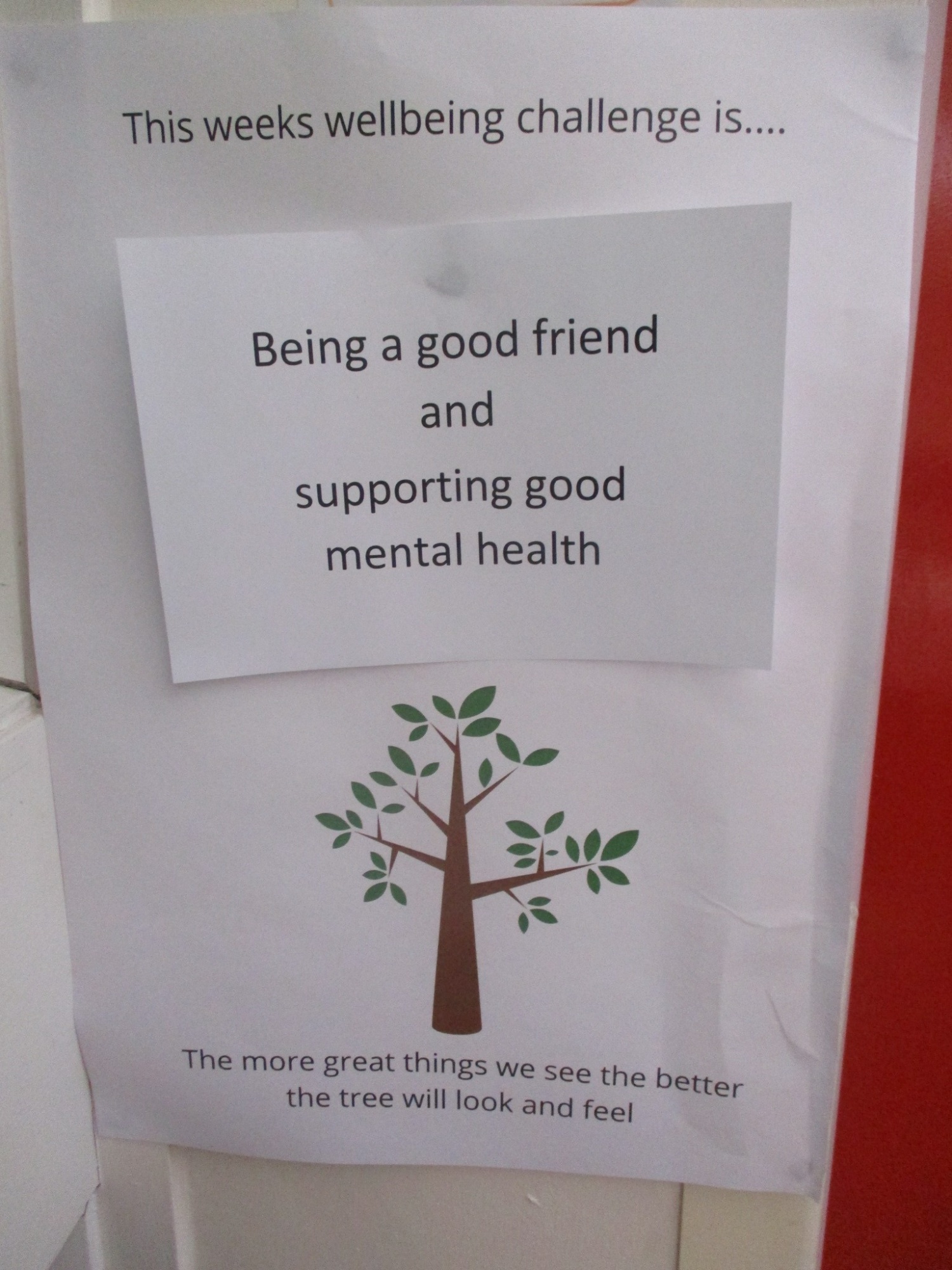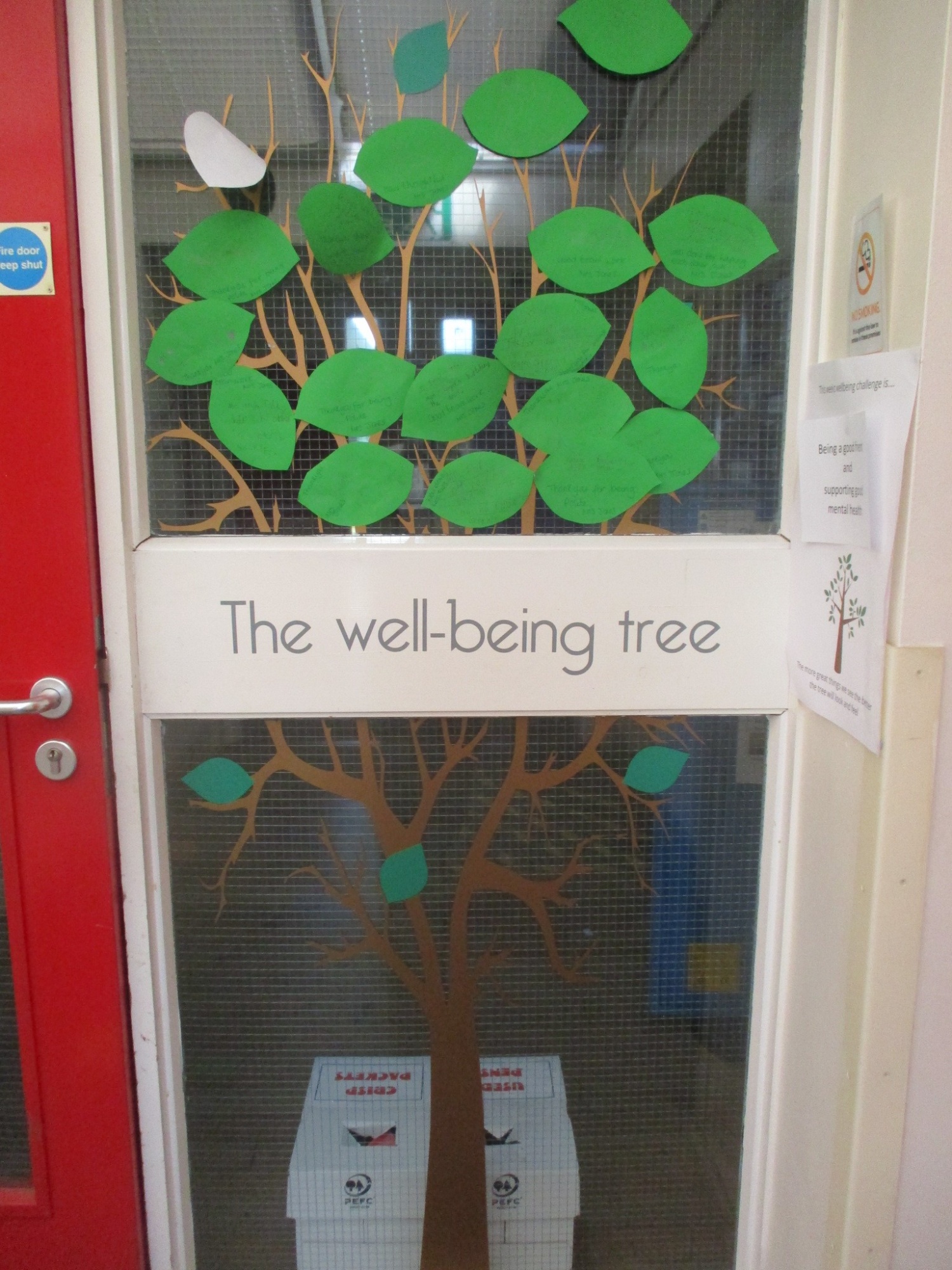 ST EDMUND'S
The Suffolk Torch Relay stopped at St Edmund's Primary School in Hoxne and the news made the Diss Express! Headteacher Susie Collins said, "It was an amazing opportunity for the school to be involved in such an important regional event. It allowed the children to join in with the jubilee celebrations but also to feel part of the community. The visit tied in fantastically with the children's learning about the history of the Queen's reign and was a continuation of our celebrations held in school with parents".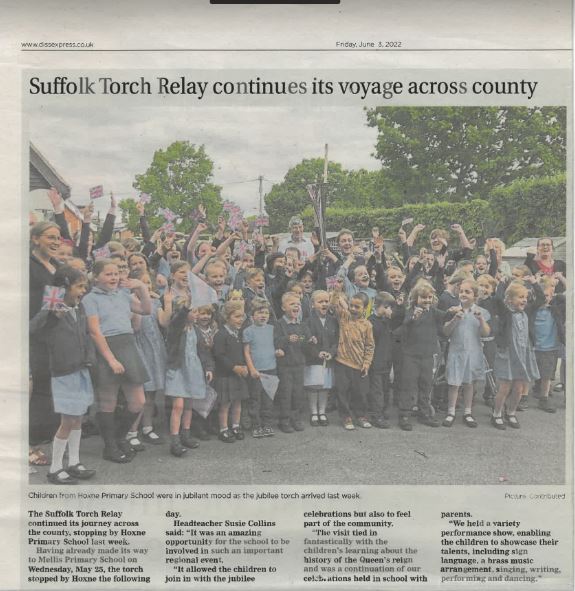 winterton
Seals Class
This half-term the Seal Class have been learning about careers as part of their PSHE topic and as part of this, we invited a range of different people in to speak to the children about their career. The careers have included a midwife/nurse, a telecommunications engineer, an estate agent, a karate teacher and supermarket sales assistant. During Activities Week, we are also hoping for visits from the police and fire service as part of our Emergency Services Day and also hopefully a visit from a farmer and an operations manager of a confidential data shredding company.
The children had amazing questions for our special visitors and their recall of the information throughout the week has been so impressive. The class learnt about the different roles each person had, about any uniform or equipment they needed, about their favourite and most challenging parts of the job, and they even learnt the meaning of terms such as salary, self-employed, pension, shift, part-time and wage.
After the visits, the children were so inspired, they could all tell us what they might like to be when they are older and the benefits of having a job they enjoy.
Thank you everyone who gave up their time to speak to the children and made this unit of work such a success.
Shark Class
Inspired by their study of Kandinsky and the Delaunays in art, the Shark Class have been researching, designing and creating their own tote bags using a range of textile techniques. Following a visit from a graphic designer, where the children found out more about the process from initial idea to end product, the children have researched tote bags already on the market, designed their own patterns, used batik-style resists, tie dye and fabric marbling to create different abstract effects and developed their own brand logos.