VIRTUAL SCHOOL LIBRARY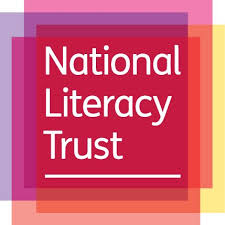 The National Literacy Trust has just launched a Virtual School Library for pupils and their families to access online. They have a series of professional authors and poets acting as 'librarians', reading stories and signposting to links to books.
Their weblink is: http:// https://wordsforlife.org.uk/virtual-school-library/
During lockdown, a huge number of children's writers sent contributions including stories, poems and jokes to an anthology called the 'Book of Hopes', which is also available online for free. Take a look at this website to read it: http://www.literacytrust.org.uk/bookofhope
There are also some great resources, ideas and support on 'Words for Life'
Words for Life is created by the National Literacy Trust, funded by Kindred², the Department for Education, and supported by UK publishers. It provides parents, children and young people with activities and support to improve their language, literacy and communication skills from home.
Their weblink is: https://wordsforlife.org.uk/about-us/